Long before the advent of OTT platforms, English GECs like Zee Café were instrumental in bringing curated internationally acclaimed shows like Seinfeld, The Sopranos and Friends to Indian living rooms. On the occasion of Zee Café's 20th anniversary, Kartik Mahadev, Business Head, Premium Channels, ZEEL speaks about the channel's journey, programming strategy and more…
On the channel's 20-year journey
Two decades ago, while the Indian audience was still warming up to international content, Zee bolstered a new era of English programming on television with the launch of what was then called Zee English, later rebranded as Zee Café.

In early 2000, consumption of English entertainment was still at a nascent stage in India where those who spoke, understood and appreciated international content on television formed just a sliver of the pie. Today, this has grown into a 'glocal' community. Zee Café has played a pivotal role in shaping this genre through compelling content and shaping the aspirations of this community of international content viewers.

As consumption appetite for English entertainment evolved, we introduced compelling dramas as part of properties like Hollywood On Café and the BBC First Dramas.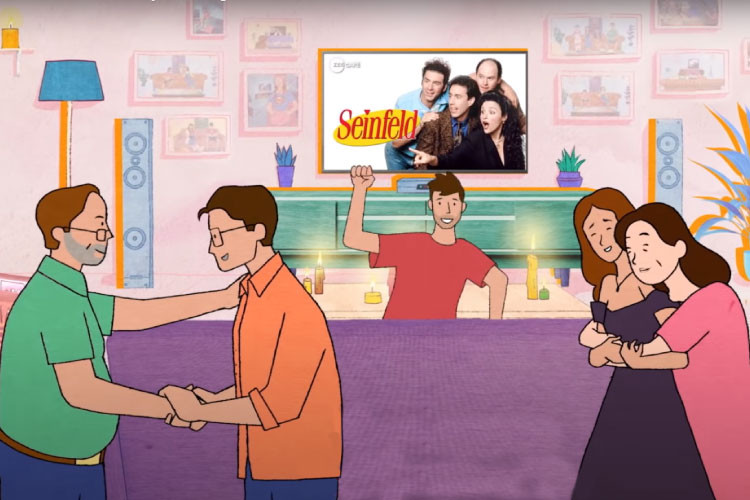 The challenge of finding creative solutions for viewers
Over the years, the cluster has truly positioned itself as the preferred destination for international content and the global template has worked for the Indian market. The challenge we face is finding creative and innovative solutions that deliver value to both the consumer and the customer.

Now with the choice of platforms and content increasing, as broadcasters, we need to be even more discerning of the content we pick. It should be tailored to evolving consumer preferences.

On programming strategy during the pandemic
Our honest endeavour at Zee Café is to provide a fresh catalogue of content that best matches our viewers' preferences. Post lockdown, the channel has added 256 hours of content, including some of the latest dramas such as Nancy Drew.

While marquee international shows bring the best of the world to our viewers, locally produced content allows us to add a new dimension from the Indian point of view. In the future, we will have a robust line-up of light-hearted and locally nuanced content that help build relevance from an Indian context.