At a time when the beauty and skincare market is being flooded with several new entrants, Poulomi Roy, Chief Marketing Officer, RSH Global tells us why the company is keeping its focus on quality, 'desi' ingredients for the consumer's skincare needs. She discusses the latest Joy campaign for its popular almond and honey lotion, the brand's collaboration with Kriti Sanon and the company's endeavours to keep skincare affordable
Q] Your latest campaign for Joy's body lotion focuses on simple, 'desi' ingredients. What was the objective and insight behind that?
The insight actually came from the market visits we have done. When our consumers buy our honey and almond body lotion, they usually ask for 'Joy ka badam lotion'. This was something that really struck us – the fact that the ingredient is a predominant factor in the consumer's mind. So our campaign aim was to really showcase that, while showing our consumers that the product is about being 'beautiful by nature' through the use of natural, desi ingredients. At a time when there are so many new players coming into play with ingredients that are unheard of from different parts of the world, the concept of our campaign was to communicate that we have better solutions within our own country and consumers do not have to splurge and spend large amounts of money for quality skincare. Our campaign therefore showcases our strengths, reminding consumers why it is important to go back to the basics for skin care and nourishment. RSH is about good quality, skin care and personal care products at affordable prices. This is also why we have an 11% market share in the body lotion category, as per Nielsen data. There are small pockets in the country across markets like UP and Rajasthan where we have sold better than the big market leaders. So this approach of affordable skin care has stood the test of time for us.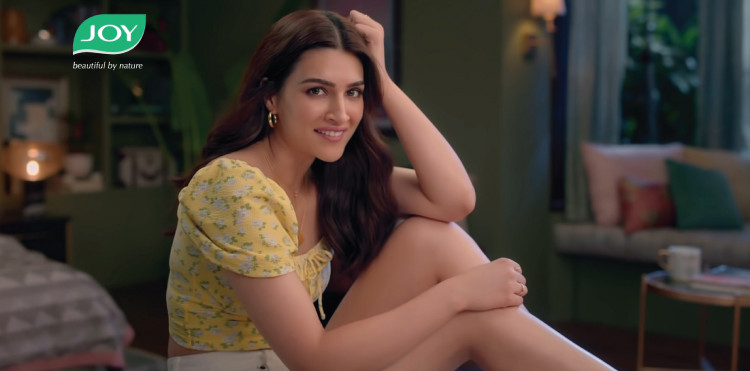 Q] With a plethora of emerging brands to choose from, what gives Joy an edge over the newer players, which also focus on natural ingredients? How do you plan to stay strong in such a crowded market?
Firstly, I do believe everything will coexist. Secondly, our company's strength, as I mention in a lot of our interviews, is we manufacture our own products. We don't opt for third-party manufacturing and therefore our product quality is firmly in our own hands. Sunil Agarwal, who heads the company, is actually a product man. So, if the business is held by somebody who understands and knows the product, there cannot be any time that you lose out on. That is our strength. Thirdly, consistency. The 30 years of legacy that we have is going to stay with us. Moreover, we are not a funded company, and we do not compromise on our products or drive up the product cost just to increase the profits on our balance sheets. We are here for the long haul, and we have the strength and determination to live up to our consumers' expectations.
Q] Kriti Sanon, who stars in your latest campaign, has been your brand ambassador for almost two years now. How has that worked out for the brand?
Yes, Kriti has been with us for the past two years now and it has been an extremely fulfilling journey with her. When you work with someone who understands consumers and the vision of the brand, it becomes a turning point in the partnership. She was extremely happy with the first campaign itself, since we were also talking her kind of language, something she believed in. Since then, there has not been any looking back and you won't believe we don't work with an agency for scripting or anything else, we do it ourselves. She is very much a part of the strategy, script, ideation and execution and we could not be happier with the results from our campaigns with her.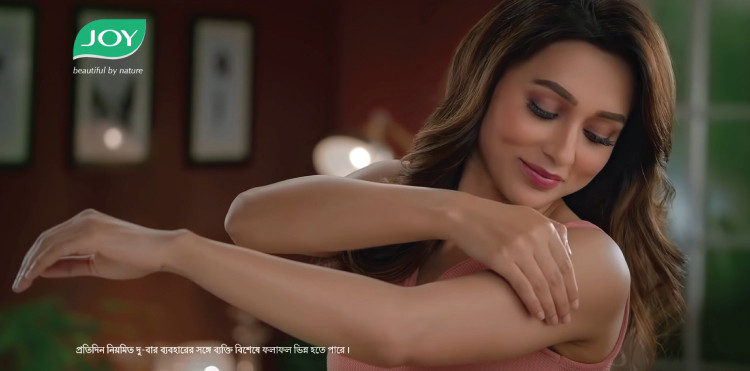 Q] You also have a parallel campaign with Mimi Chakraborty in the East markets. How important is West Bengal and the other east markets for Joy?
Content consumption in regional languages is actually very high, especially in the East and South markets. So I cannot just do a plan for the HSM markets and not focus on specific regional languages, which is why we always have a regional connect for the markets we operate in. So in these regions, while we cannot change the brand or the product, what we can adapt is the persons we collaborate with. We are headquartered in Kolkata and we always wanted the brand to have a strong presence here and so we always customise our communication for the East markets. That's why we have Mimi Chakraborty for this latest campaign as well. Today, I don't have to introduce the Joy brand in these markets. In eastern India, our brand awareness and acceptance has grown tremendously leading to better distribution and also tertiary movement. In the last two years we have approximately grown at 30%.
Q] What kind of growth have you seen over the past year, and what are your targets in terms of market share and growth volume across India?
Over the last two years we have grown at 20% year-on-year. As per our last Nielsen data, we are the sixth largest skin care company in India. Some of the categories where we have substantial market share are as follows – moisturising cream, where we have a market share of 46%. In the body lotion segment, we have an 11% market share and a 4% share in the face wash category. These are all sizeable categories each with a size of over Rs 1000 crore. We intend to increase our market share in face wash to around 10% in the next 2-3 years and hold our fort in the moisturising creams category.