The consumer durables industry has come a long way now and has tapped into changing consumer sentiment by providing innovative solutions
The years 2020 and 2021 will leave their mark in history for having altered lives and for reshaping the business landscape across industries. The ongoing coronavirus (COVID-19) pandemic has mightily impacted consumer behaviour, with many upcoming trends fast-forwarded and new purchase and usage patterns appearing. The most important shift is the demand for hygienic and safe products.
An enhanced focus on health, eco-friendly products and disinfection is on everyone's minds right now. With the coronavirus pandemic spreading like wildfire, people are taking every possible precaution to prevent it from reaching their homes and infecting their families. Customers are keen to purchase products that support hygiene and health. The exposure to global technologies and lifestyle has created a perception shift. Consumer durables are no longer viewed as utility products, but rather an extension of one's personality. Products with features such as anti-bacterial filters, UV solutions that eliminate viruses, disinfectant properties etc. The home appliance brands have already started to re-invent the wheel and include health specific innovations within their products.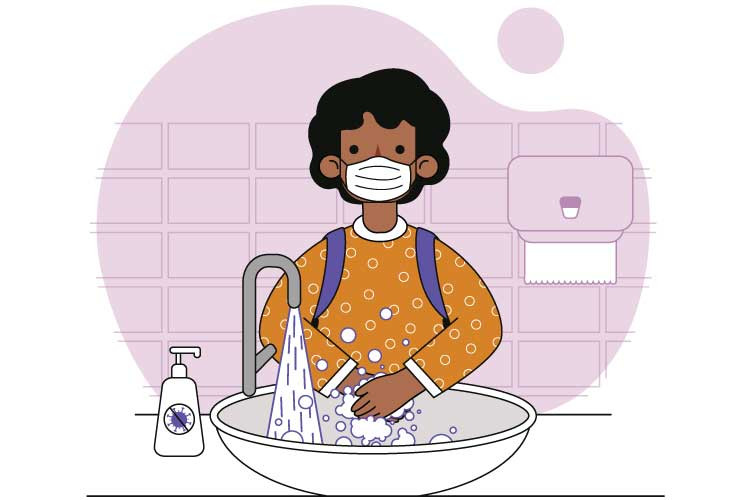 Consumers today are aware and equipped with information that helps them understand how opting for more efficient technologies can result in better usability. They seek products that enable both comfort and convenience and don't hesitate to purchase at a higher cost if it adds value to their lives. Increasing electrification of rural areas and wide usability of online sales are also aiding this growing demand.
Brands these days have also stepped forward with cleaning solutions and liquids that can be used to wash and clean vegetables and fruits. It is at these times that consumers are realising the critical, growing need for products like fruit and vegetable cleaners, air purifiers with UV technology and more
The consumer durables industry has come a long way now and has tapped into changing consumer sentiment by being more responsive and providing innovative solutions to address expectations. Over the last decade, the consumer durables sector has grown at a steady rate, marking the scope of future prospects. This provides the industry with a great opportunity to build sustainable markets and tap into both urban and rural markets in the country. Last year saw a significant increase in ecommerce demand from tier two and tier three towns, in light of the pandemic. Last year we saw a sudden surge in demand for fruit and vegetable cleaners. There was a surge in demand for products related to hygiene and touch less foaming dispensers.
Brands are also moving towards a more customer-centric approach like never before. The ability to identify a customer's emotional need, understand the reasons behind that need, and respond to it effectively goes a long way in building successful brands. Keeping these factors in mind, we can anticipate certain trends in the consumer durables industry in the 'new normal'.
Companies are embracing innovation – being flexible and accepting of new and different ways to do things is essential, especially during a pandemic. Brands with a defined motto of clean and healthy life will sustain. Every crisis is an opportunity for unexpected growth and learning, and the pandemic has encouraged more companies to reinvent and evolve.