Q] What made you pick Jurm aur Jazbaat as the first original from the stable of Shemaroo TV? And what makes Ronit Roy a good fit?
Our team did a lot of research when the time came to go ahead and plan our own original. We wanted to ascertain what works for the FTA (Free-to-air) audience from a programming point of view. As a creator, we wanted to do something which one can do confidently, and know that it will work since we are creating a television show for the first time. While the crime genre route is saturated, we felt like the route is important and what people are getting today is homogeneous. It's not a typical crime show. We need a face in a crime show of our nature which will attract audiences. We thought we should get someone who can be the sutradhaar with whom audiences can connect with. Initially, we were not even sure whether Ronit will do it but when we heard that he may consider it, we thought it was the perfect match because of his screen presence and the connection he has with the audience.
Q] What are your marketing plans for the show?
It is a very balanced plan. It's not just a digital-led plan primarily because we have to reach TV audiences. We have an extensive multimedia plan. There is Television, Outdoor, Print and Digital. The idea is two-fold. One is to increase the awareness – and therefore its reach and impact because we've put together a robust content line-up as a channel. And now, we need to bring the audience to sample this line-up.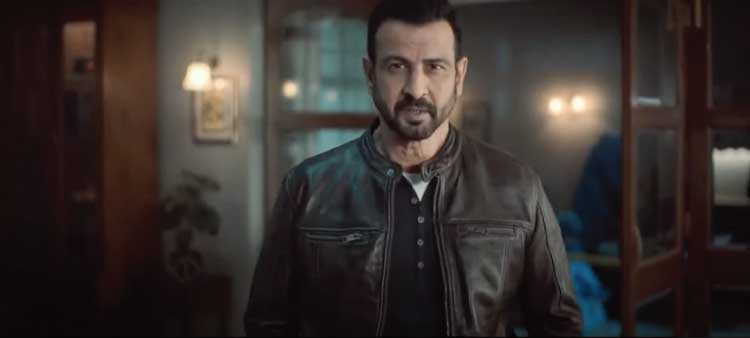 Q] At a time when everybody is shoring up their OTT content library, Shemaroo has launched a show for TV, does this signal the fact that you are going to focus more on your free-to-air channel rather than your OTT offering?
In the media and entertainment ecosystem, Television and OTT are going hand in hand currently, and one is fuelling the other. If you look at all the big OTTs today, most of them are led by broadcasters except for some international OTTs. When we studied our presence as a media house, we said we wanted to fill this gap because Television gives you brand reach and affinity, which makes it a household name. Moreover, that rub off will come to the OTT platform with the content flowing back to the OTT. Television and OTT both will continue to coexist for a considerable amount of time.
Q] ShemarooMe completed two years this month. What has the response been like? And what are your plans for it in the future?
ShemarooMe was launched with the strategy of going B2B2C. We have done a lot of B2B tie-ups, right from platform tie-ups to teleco tie-ups, to ISPs. Bollywood Premiere (ShemarooMe's offering that showcases critically acclaimed Bollywood films) has been doing really well for us. This year, we are looking at upping the game in terms of the kind of films we plan to bring. The other approach on ShemarooMe is going to be segmenting the market further and going after particular segments aggressively.
Q] You've started monetising Shemaroo TV through advertisements which gets the ball rolling; what is the next step? What can we expect in terms of its programming?
The primary aim for Shemaroo TV in this year is to increase our reach, and getting into the consideration set for the audience. We will introduce new programming one step at a time. We are already researching on what we should be doing next in terms of programming. It is going to be a mix of reruns of existing shows as well as putting together some of our original programming.
Q] Shemaroo MarathiBana has grown by leaps and bounds, what are your future plans?
Shemaroo MarathiBana has been received really well. We completed a year in January. We've put together a dynamic collection of movies so we have our own bank. We have bought libraries exclusively from some of the bigger broadcasters. We have approached it like a full-fledged mainstream channel. The kind of packaging, programming, and promotions that we've done around it has been top-notch. The brand Shemaroo enjoys a lot of love from the Marathi film industry because we've produced a couple of Marathi films and plays in the past which has helped in terms of the support we received from the industry.