Staying contextually relevant has never been as important as it is now. And there's no other medium that represents real-time relevance the way Radio does
For years now, we have heard people say 'content is king', but I like to believe what renowned analyst and CXO talk host Michael Krigsman once said, 'Content is King but Context is God!'. Staying contextually relevant has never been as important as it is now. The last year, more than ever, has made content creators sit up and take notice of trends and behaviours that were bubbling on the surface for long but were propelled into action by the crisis. And there's no other medium that represents real-time relevance the way Radio does.
Radio is intimate, relevant and widespread. Through its content, it embodies companionship and forges emotional connect with the listeners. Be it foot-tapping music, morning news or late-night talk segments, audiences have turned to the medium time and again like a trusted friend. Breaking age barriers, it is the quintessential form of entertainment and information for the entire household.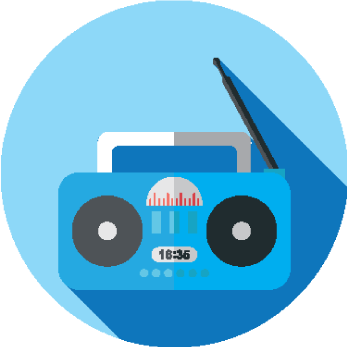 Today, when as a nation we face one of the toughest times in living memory, the collective and shared trauma is paramount as the norms of social distancing continue to persist. During these times of solitude, Radio through its content has risen and taken on the mantle of leadership by spreading cheer and bringing people together. Its content, unlike those of other media platforms, has constantly evolved basis the need of the hour and customised as per the audiences' requirements. To put it simply, Radio is your pal who loves hanging out with you. Leading the content rail are the RJs who have kept the spirits high by engaging and de-stressing the audiences. This creates a bond of empathy, compatibility and builds a strong resonance of belonging and togetherness amongst the listeners.
With programmes like 'Dedication Hours' and online concerts, Radio is inducing a sense of community when isolation has been a cause of great distress. What I also love about Radio and its content the most is that it has the power to bring about a change in people and in society at large. I believe that good content can make listeners pause, reflect and take action! With our brand ideology of providing entertainment with a purpose, bringing about a progressive and at times tangible transformation is what we have consciously worked towards.
Another requisite for staying relevant is to embrace the rapidly changing times and the evolving technologies and formats. At BIG FM, we have taken major strides in our evolution from an FM broadcasting network to a holistic audio entertainment platform. In line with our rapid digital advancements, we forayed into the space of web radio with the launch of BRO – BIG Radio Online last year. We also converted our marquee properties in podcast format, now available across leading audio streaming platforms, thus globalising our audience base. Expanding our wings, we are driving engagement through varied touch points such as chat bots, social commerce, gamification and many others. With RJs as local influencers, advocacy marketing is another trend to look out for. Radio networks are building relevance that arises from being directly involved in the consumers' journey and life. This has led to a resultant rise in listenership with more audiences tuning in to radio every day.
Radio is weathering the storm and coming out of it stronger than ever. Bringing families closer and keeping the flame of hopeful togetherness alive, Radio is and will be the most reliable friend you can tune into for an assured sense of comfort and cheer.