BRANDS LIKE MAHINDRA HAVE THE CREDIBILITY TO DRIVE SOCIETAL CHANGE: VIVEK NAYER
The Mahindra Group, along with Project Nanhi Kali, announced their launch of the campaign #LadkiHaathSeNikalJayegi to dispel misconceptions around education for the girl child. Vivek Nayer, Chief Marketing Officer, Group Corporate Brand, Mahindra Group, talks about the insight behind the campaign and the brand's commitment towards the empowerment of young girls in the country
On #LadkiHaathSeNikalJayegi:
There is perhaps no woman in the country who has not come across this phrase. Whether it is in a rural family or even an upper middle class urban home, women in India have always faced discrimination when it comes to living their lives freely and pursuing their dreams. With the #LadkiHaathSeNikalJayegi campaign we're turning this phrase on its head into a message of positive empowerment for girl child education and their ensuing success. The film we have released for this campaign, created by FCB Interface shows how 'ladki haath se nikal jayegi' is not really a bad thing. It is only when girls are free to do what they want that they can really succeed. The campaign will be largely on Digital platforms with the objective of tapping people on social media to become ambassadors for this message of education and empowerment of young girls.
On driving societal change:
With our 'Mahindra Rise' philosophy, we not only want to do good in the community, but also aim to inspire others to do good, thereby driving societal change. This is the heart of Mahindra's 'Rise for Good' campaigns and it goes well beyond CSR. This phrase 'ladki haath se nikal jayegi' is a reflection of social attitudes that prevent a young woman from realising her dreams and choosing any profession she wants. Our vision is to change those attitudes and drive home the message of empowerment that only comes with education. Brands like us have that kind of strength and credibility to drive societal change.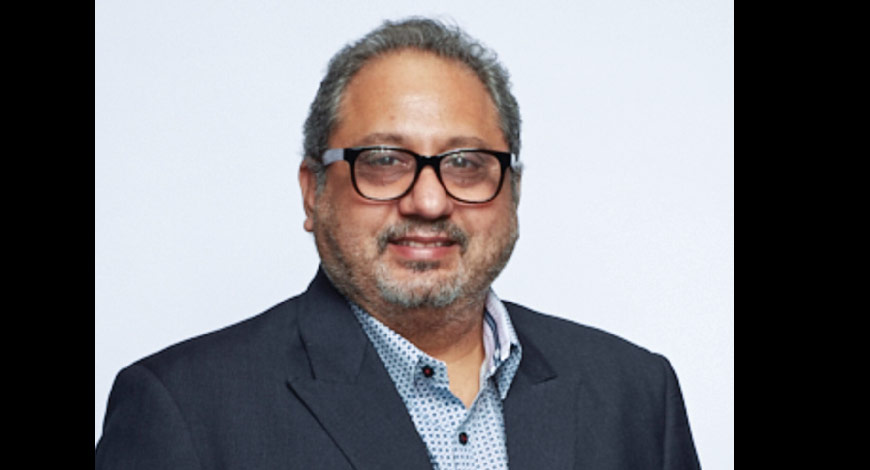 WIZCRAFT WANTS AUDIENCES TO EXPERIENCE A BIG, FAT INDIAN WEDDING: VIRAF SARKARI
After a successful run in Mumbai, Balle Balle, the latest Broadway styled musical from media and entertainment company, Wizcraft is set to woo audiences in Delhi NCR. Viraf Sarkari, Director and Co-founder of Wizcraft International Entertainment, tells us about his plans to take the show to global audiences and the possibility of India having its very own Broadway
On Balle Balle as a touring show:
We launched Balle Balle last year, and had a fantastic run of over 100 shows in Mumbai. Now that we are taking the show to the Kingdom of Dreams in Gurgaon, it is almost like we are taking the show home to the place where Punjabi culture is the most celebrated. Kingdom of Dreams is the perfect venue for such a large format musical. We expect a great response from the audiences up north, because it is this part of India that is known to celebrate weddings in grand style, filled with music, dance and dhamaka. We want audiences to experience a big, fat Indian wedding on stage, something they will definitely relate to. We also plan to take the show to other cities, within India and even outside of India where there is a sizable Indian diaspora. Balle Balle is designed to be a touring show, so I am confident that audiences will enjoy it wherever we go.
On creating an Indian Broadway:
India has already seen a great deal of success with theatrical shows like Zangoora the Gypsy Prince, Jhumroo, Jaan-e-Jigar and now with Balle Balle, I believe we are moving towards creating a Broadway-like experience in India. There is no reason why India cannot have its own version of Broadway. Our own show Balle Balle has members of the cast singing live, and the entire production is designed to give it a very Broadway-like feel. However, if you look at the industry overall, the only thing holding it back are the low production budgets. At Wizcraft, we have actually changed this paradigm by hiring actors, dancers and crew, training them and giving them full-time employment.
(As told to Christina Moniz)