WE AIM TO BE AMONG THE TOP 3 OTT PLAYERS IN INDIA: MANISH AGGARWAL
ZEE5, the over-the-top (OTT) platform from Zee Entertainment Enterprises, has just launched its new Marathi web-series 'Liftman', a humorous take on a liftman and the many people he encounters daily. The show is the latest addition to ZEE5's Marathi portfolio of original content. Manish Aggarwal, Business Head - ZEE5 India talks about the new show and explains why the platform will continue to keep its focus on regional and original content
ON THE LAUNCH OF 'LIFTMAN':
The Marathi-speaking audience has an evolved sense of entertainment, evident from the rich Marathi heritage of theatre and cinema. 'Liftman' is a series of ten episodes, each running for 8-10 minutes, so it's short, snackable content that takes our viewers on a humorous lift ride. We will do 360 degree regional marketing for the show, and of course, Maharashtra will be the priority market for us, especially cities like Nashik and Pune. Since Digital allows language-based targeting, we will reach out to anyone whose preferred language is Marathi. However, for those who don't understand Marathi, we have dubbed the content in other languages, as well, so that it helps the growth and appeal of the show, even in non-Marathi speaking markets.
BETTING BIG ON REGIONAL CONTENT:
We are uniquely positioned to play the language game. Moreover, because of our strong broadcast and content strength, we are already ahead in the OTT game. We want to leverage our position in the broadcast space, and take that to the online OTT space. We are in the process of rolling out content in Hindi, Bengali, Tamil, Marathi and Telugu, and we have a lot of original language content lined up. One of the biggest releases for us this year will be 'Lockdown', a never-done-before kind of show that features stars like Badshah. In regions like Tamil Nadu and West Bengal, we are working on creating content to cater specifically to those markets. Consumers will find greater depth in the content we are now offering them. On the back of our regional content and advantage with broadcast strength, our aim is to be among the top three OTT players in the country.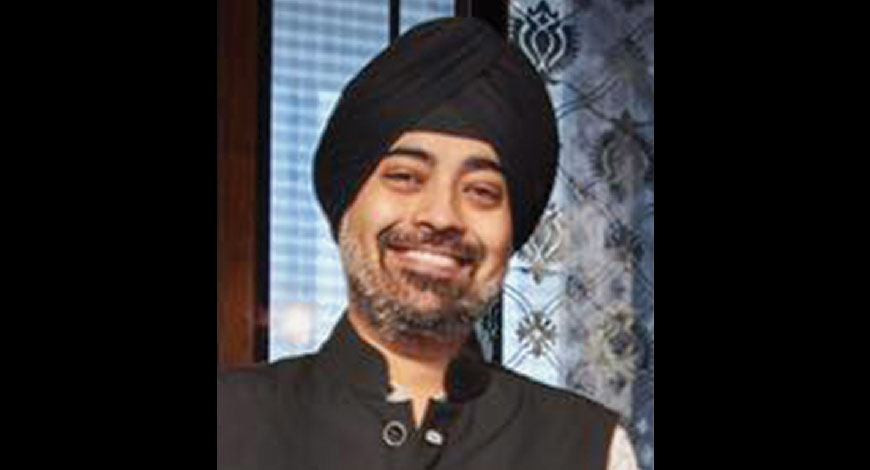 THE VOICE OF FASHION WILL ENSURE BETTER CONSUMER CONNECT: JASPREET CHANDOK
Jaspreet Chandok, Vice President and Head of Fashion, IMG Reliance tells us about IMGR's newly launched digital fashion portal, The Voice of Fashion, how it aims to build a connect between online shoppers and the fashion industry, the digital marketing strategy to promote the website, as well as its other content marketing and branding initiatives.
ON THE LAUNCH OF THE VOICE OF FASHION: At IMG Reliance, our focus over the past few years has been about how we can contribute to the growth of the fashion industry. With over 30 million online shoppers, but only three million followers of the largest fashion media platform, we saw a gap which we wanted to address. This resulted in the launch of The Voice of Fashion - a free of cost, democratic, inclusive digital fashion platform, which aims to connect brands, designers, stylists and influencers with fashion-conscious consumers.
DIGITAL MARKETING STRATEGY:
We will be supporting the launch phase with a strong digital media campaign to enhance discoverability for the site and app. We have also tied up with a few select brands on a long-term basis. For example, House of Anita Dongre is our partner for the Sustainability section, while the partnership with Good Earth will turn the spotlight on Indian Craft conversations. Our other partners include INIFD, Apple Music and Fashion Revolution UK.
SOCIAL MEDIA COLLABORATIONS:
We will be integrating our videos section with Facebook as part of our long-term relationship with them, across most of our properties. We are also in conversation to create exclusive vertical-only video content with Instagram's new IGTV platform. With Apple Music, we will be creating a limited series around fashion influencers and their musical inspirations that will link directly to the itunes store, where we will also be releasing our app.