Q] What connects brand ambassador and cricketer Shardul Thakur with Khadim, and what was the concept behind #ItsWowItsKhadim campaign?
Shardul is one of India's foremost bowling all-rounders, his passion for excellence resonates with youngsters who are looking to establish themselves in the world. This is what drew us to him. We at Khadim are looking to delight our customers with a new fashionable range of products, and a fresh in-store experience, while reinforcing the affordable price point. These three come together to deliver the delightful #ItsWowItsKhadim experience to consumers, and this is what the campaign intends to communicate.
Q] What is the marketing mix of the campaign and what were the ad spends like for the campaign?
While I won't be able to comment on the exact numbers, we are spending on leading Digital platforms, targeting the younger Target Group in markets where we have an extensive reach. As we are extending the campaign closest to where our customers are, this will also reflect in our packaging and store promotions.



Q] Khadim has an established market in East India, how does the brand intend to expand to other regions?
With a vision to be one of the largest and most successful affordable fashion footwear brands in India, Khadim offers stylish yet affordable products, appealing to a growing consumer base. The company has the largest presence in East India (Bengal, Bihar, Orissa, North-East, Jharkhand and Eastern UP) in terms of the number of touch points, and is among the top three footwear retail brands in South India. We take pride in the fact that we have the largest footwear franchisee network in the country. Currently around 15% of our business comes from North and West India and we are working to become an emerging brand in these regions.
The company plans to enter into new markets through Company Owned and Operated Outlets (COCO) and then further penetrate through franchisees, once the brand is well established. We have a lot of faith in our product offering, and based on our experience, we believe that customers are accepting of a brand if you are offering a fashionable product at a good quality and affordable price.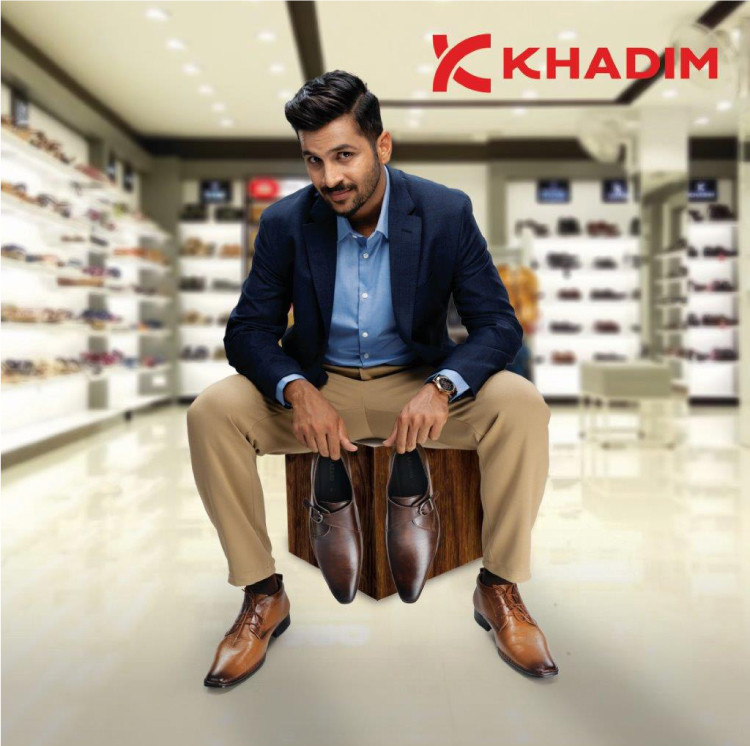 Q] Shardul Thakur as a cricketer appeals to young audiences especially Gen Z and millennials, how does Khadim as a footwear brand intend to attract youngsters through product innovations?
We believe in listening to our customers and engaging with them. We also listen to our wide network of online, retail, and distribution partners. Khadim has always been, and intends to continue being positioned as an affordable fashion footwear brand. However, we need to move with time with regards to the fashion trends. Along with the merchandise team, we have done a lot of research in the domestic and international markets on design and colour trends. We have made significant changes in new product development across the mother brand Khadim, and its sub-brands. The idea is to make brand Khadim relevant, younger and a vibrant fashionable brand. We are consciously making a significant effort to upscale the mother brand Khadim. We are also repositioning some of the sub brands for the younger audience, such as Lazard, Cleo, Sharon, Turk, British Walker, etc.
Q] According to Statista, revenue in the footwear market amounts to US$9.35 billion in 2022. The market is expected to grow annually by 13.54% (CAGR 2022-2025). How much growth in revenue is Khadim expecting in the upcoming year as compared to the previous year?
We are expecting to grow the business by 15 in-line with the industry standards.
Q] What strategies will Khadim utilize to make the brand big nationally?
Khadim is revamping its brand identity, focusing on youth as the primary target group. As a brand, it is adapting to the technological advances, and getting ready for tomorrow.