Budweiser is one of those brands so well-known for beer that rarely do people associate it with a non-alcoholic beverage. Vineet Sharma, VP Marketing and New Business Development – South Asia, AB InBev tells us how the company plans to capture a greater share in the non-alcohol beverage market with its launch of Budweiser 0.0, its plans for its other beer brands, strategy to meet changing consumer needs post the pandemic, and more
Q] You are embarking on a 360-degree campaign for Budweiser 0.0 which is a no-alcohol beverage; what made you go big on this brand as the category is still very small in India and globally?
While the market for non-alcohol beers is still nascent in India, as the world's leading brewer, we see a terrific opportunity of growth in this segment. The category has developed steadily in the country, driven by the shift in consumer preferences towards healthier alternatives, as they adopt a more conscious lifestyle. While beer is a moderate alcohol beverage, a non-alcohol variant aids consumers who want to socialise without alcohol, while enabling our regular patrons to enjoy responsibly with an offering to pace their consumption. The non-alcohol beer category also witnessed incremental growth in the past year, as consumers resorted to more in-home occasions and gatherings. We are witnessing strong traction in this category across India.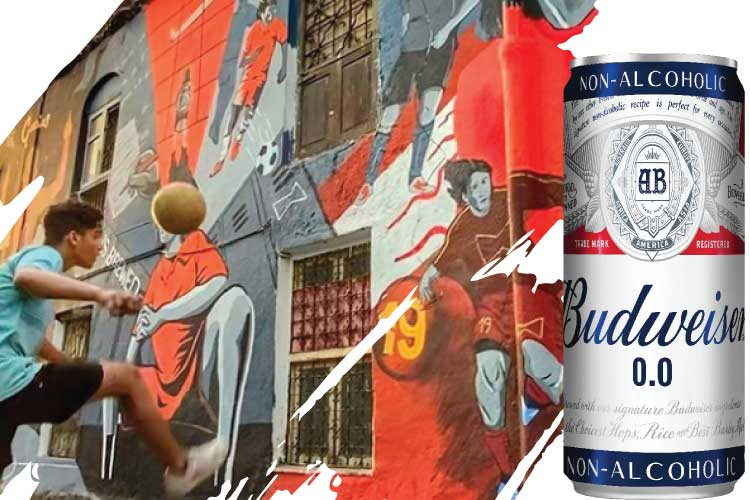 Q] What is the marketing mix for this campaign?
The campaign was rolled out across multiple facets— on-ground and digital. We hosted exclusive virtual walking tours in Mumbai and on-ground in Delhi. We launched special-edition custom designed Lionel Messi bottles, along with a digital film titled 'Greatness is Brewed Over Nights'. To further brew fervour, we partnered with India's largest online network of creative professionals, Indiefolio, to crowdsource digital renditions of artwork that celebrate Messi on Instagram. Budweiser 0.0, along with Hoegaarden 0.0 and Hoegaarden Rosee 0.0, was introduced to further progress on AB InBev's Global Smart Drinking Goal aimed at driving 20% of their global beer volume through low and no-alcohol beer by 2025.
Q] One of the most prominent brands in the portfolio is Corona, what was the impact of the pandemic on sales?
As an advocate of outdoor living, during 2020, Corona placed paramount importance on protecting the interest and welfare of several levers of the travel sector – launching Rediscover Paradise in collaboration with Thrillophilia. Corona pledged to provide aid to over 1,000 hotels with over 14,000 hotel room bookings across the world. With respect to sales, there has not been any impact so far. The momentum pre-COVID to post-COVID has been the same. This is not India specific, but a global learning. The brand trusted that their evolved consumers were smart enough to determine that the namesake virus is different and there was no factual connection of the beverage with it. 2020 was also the same year we started to brew Corona locally here in India. This enabled us to increase availability of the beer to better serve our consumers with superior product experiences across the country and are delighted with our consumer response so far.
Q] Your global CEO said that beer consumers are likely to retain pandemic habits of ordering online to drink at home even as coronavirus restrictions ease, how do you see pandemic habits shaping up in India post-COVID?
In 2020, the industry witnessed the emergence of a distinct trend of at-home alcohol consumption for social gatherings, celebrations and other occasions. Basis internal research and consumer insights, we have identified that this pattern of consumption will continue to grow, as the pandemic unfortunately persists in waves across various parts of the world. There would be a big opportunity for large packs and cans to aid in-home consumption and we are seeing the same with our brands, convenience and safety have become pivotal in shaping preferences – with consumers seeking limited in-person interaction and moving towards digital, secure methods of purchase and engagement. Emergence of DIY Meals and in-home entertainment is also on the rise and we are keeping a close eye on that.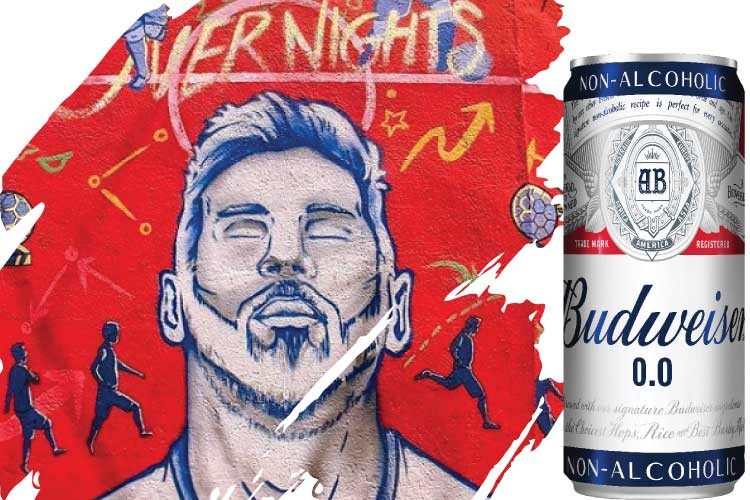 Q] Steep cess coupled with the lockdown hurt sales last year, which led to your sales forecast being reduced by half, what is your forecast for this year? With consumers looking to return to bars, sports events and festivals, where do you think growth will come from in 2021?
While 2020 was an extremely challenging year, we began to see slow recovery in the latter half of the year. Progression since then has been gradual; however, we are cautiously optimistic about the future. We are expecting demand recovery in markets like West Bengal, Karnataka, Goa and most of north India by the end of this year. However, in markets like Maharashtra and Telangana, we expect full demand to recover only by Q1 2022, given the surge in COVID cases and an equitable excise policy. While we are hopeful of the beer industry reaching pre-COVID levels early next year or even late this year, the premium on-premise consumption channels such as bars, pubs and restaurants continues to remain muted.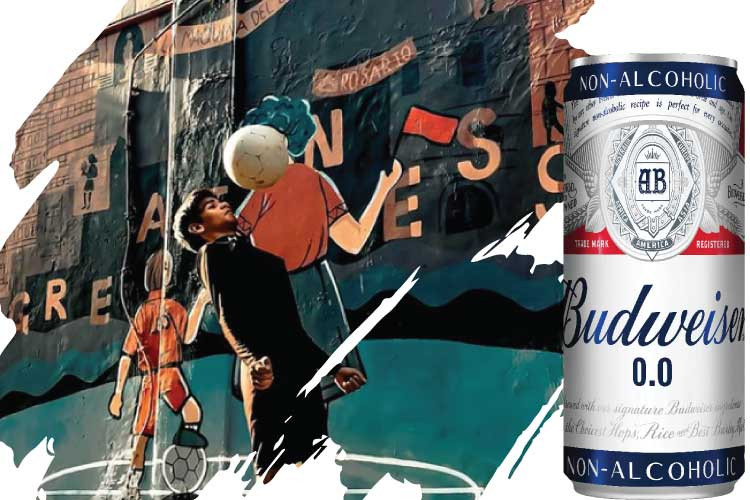 Q] You introduced a domestic abuse policy recently, what led to the decision? How important do you think it is for companies to be proactive?
We introduced a few industry-leading policies last month to address the needs of our very diverse workforce. We intensified the focus on mental well-being, launched policies that empower new parents to better balance their family life and championed inclusive policies to support our LGBTQ+ colleagues. An important part of this was the new gender-neutral policy for domestic violence support across the organisation, offering 10-day paid domestic violence leave to cater to any medical needs, counselling, or legal requirement, along with flexible work and access to an employee assistance program.
Q] You launched Budweiser in Nepal recently, what has been the response to the product? Which regions of South Asia are you planning to expand your footprint in?
Within just a month of the Budweiser launch, we are delighted with the positive response from consumers in Nepal. It's too early to share numbers, but we are confident that with our strong plans, Budweiser will capture a significant segment of the beer industry in the region, just as it has world-over.