Influencer marketing firm, Opraah Fx recently brought together popular Indian influencers such as Tanmay Bhat, Kusha Kapila and Ashish Chanchlani for a virtual fundraising event to fight the ongoing COVID-19 pandemic. Pranav Panpalia, CEO, OpraahFx talks about the event and how the role of influencers has changed in the past year on account of the pandemic
Q] Tell us about the recent fundraiser event by OpraahFx. What kind of response did you see towards the event and how are you supporting the COVID relief efforts?
This second wave was even bigger than the previous one, and we wanted to take a step to help in some way and thought of bringing everyone together. So I discussed this with our exclusive partners Mythpat and Slayy Point, and they were completely on board with the idea. And everything happened in a week only. Our focus was to help people because there were reports across India that oxygen was not available and people were dying because of this. So we collaborated with an NGO called Hemkunt Foundation who are helping in Delhi, Haryana, Punjab and Maharashtra in providing oxygen cylinders and oxygen tanks to the COVID patients. We saw a really good response from people towards this initiative. We were able to cross our expectations too – we expected to raise between Rs 20-25 lakh for this but we saw a great response from the community and we were able to raise as much as Rs 53 lakh from this event.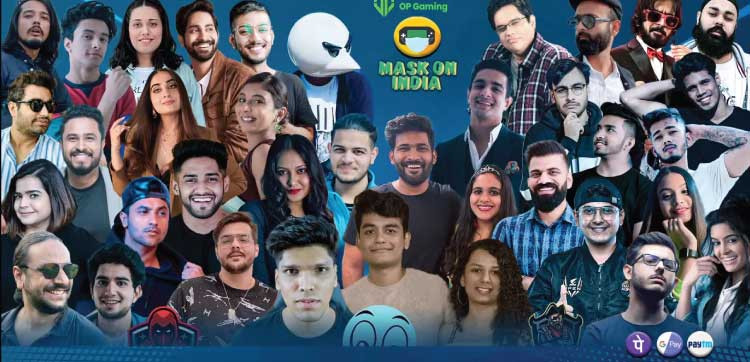 Q] How important do you think influencer marketing has become now in light of the pandemic? How has the role of influencers changed?
In terms of influencer marketing, what I've noticed in the last 3-4months is that influencers have come out and also shown their social side of things, how they support the country and the people of the country, apart from doing just brand endorsements. For example, we saw people like Kusha Kapila, Bhuvan Bam and Ashish Chanchlani as part of this campaign using their influence to help people get medicines, plasma donors, and all of that. Everyone's using their influence that they have gained over the period of time through their content and entertainment and during this pandemic, they are making sure that their influence is used for a good purpose.
Q] Looking ahead, how do you see influencer marketing evolve and shape up?
Influencer marketing is going to continue to be around – your platforms might change like how TikTok came in before it got banned, but it will continue to stay relevant. The concept of influencer marketing is very simple. It's essentially word of mouth, which has stayed with us for the longest time possible. Influencer marketing does exactly what word of mouth does but is perhaps 100x more impactful because of the power of social media. And that's more helpful than advertisements and does far more than anything. People will adapt, will find their places and will listen to them on different platforms and spaces. Influencer marketing will be a booming industry in the coming years.