If you have been on YouTube lately chances are that you didn't hit skip ad when the latest Apple campaign on privacy hit the screen. The brand thought behind using the auction analogy to drive home the point on how consumer data has become the most precious commodity bought and sold by various stakeholders in the market, is quite unique. Or so you would say until you saw this other ad which was made more than a year ago, by an Indian agency 21n78e Creative Labs.
#ReclaimYourPrivacy campaign made in collaboration with Apti Institute, has the same plot, a much more detailed one in fact when compared to Apple's global campaign created by TBWA- Media Arts Labs which exclusively makes ads for the multi-national technology company.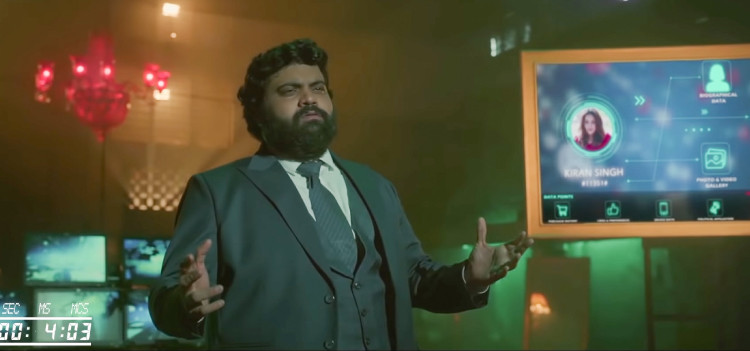 When asked about the similarity between the ads, Sudhir Nair, Founder and CEO of 21n78e Creative Labs said, "If you see both the campaigns, you will see a lot of similarities in their plots, concepts and the other parameters. We made the #ReclaimYourPrivacy campaign on unconsented data brokerage for general awareness and through it we wanted to tell people that they can do many things at their level to safeguard their personal data."
"In their campaign, Apple has sought to highlight the privacy part and showed how their product stands up to it. While I would say that the uncanny resemblance would raise a few questions, I would not go as far as to use the word 'Copied', that is too strong a word. But fact remains that it's a campaign that we had conceived and we are the original creators of the plot. We have tagged Apple on social media and expect an acknowledgement from them as well as their agency, TBWA which made the ad," he said.


When contacted Geet Rathi, Creative Director / Design Director, TBWA\India said,
"Apple's ad has great storytelling angle to it, making it more relatable to any one of us. The auctioneer tries to sell off Ellie's location data, her contacts —"even sweet Nana"—and recent transactions and then her browsing history and late night texting habits are also up for sale. So very relatable. Subtle humour and doesn't sound very sarcy. Looks like matter of fact that this could happen with all of us. Sole purpose of the ad is to ensure privacy to its users. The iPhone maker has long been a champion of privacy anyway. So what's not to like! Also, when it comes from Apple the viewership is magnified.
On the other side, the Indian ad is quite strong and verbose, well made too. I honestly had missed that ad, but I think it is really strong. Not trying to sell a product but a concept that's very important. These ads are meant for vastly different audiences and different goals. The similarities in the concepts for both the ads seems such an uncanny coincidence. Two different people, in two different parts of the world, can land on the same creative device while deliberating over the same brief. This does happen, of course.
Apple has more reach for sure. I feel the Indian agency who made the ad in 2020 should probably find a way to increase their reach as their ad is definitely more educative and helpful."


Ironically, in 2017 there was a dispute between Apple and Samsung over the originality of a Samsung ad which bears a striking resemblance to Apple's 'Shot on iPhone' commercials. In 2013, BBDO's entry for DHL came under the scanner for having a similarity wth Ogilvy's work for Allied Pickfords in Hong Kong- If you make it, we can ship it. The question is, as far as the creative world is concerned, are such cases sheer coincidence or just a matter of 'inspiration' gone too far?
The industry leaders had a mixed response to the Apple privacy ad in question. Hari Krishnan, Brand Advisor at Culture Drum who was earlier associated with TBWA said, "In my view, the resemblance of iPhone commercial to #ReclaimYourPrivacy begins and ends at the setting of the auction house. It is the first and obvious visual metaphor that any creative person is likely to think about, to draw an analogy with data auctioning or the process of bidding. Culturally, this is perhaps the only familiar contextual reference for auctions propagated through movies and other popular art forms. Little wonder, if it is used as a device to demystify and simplify the concept of cookies and personal data bidding for the general public. Apart from the commonality of the set-up, the two campaigns are vastly different in messaging."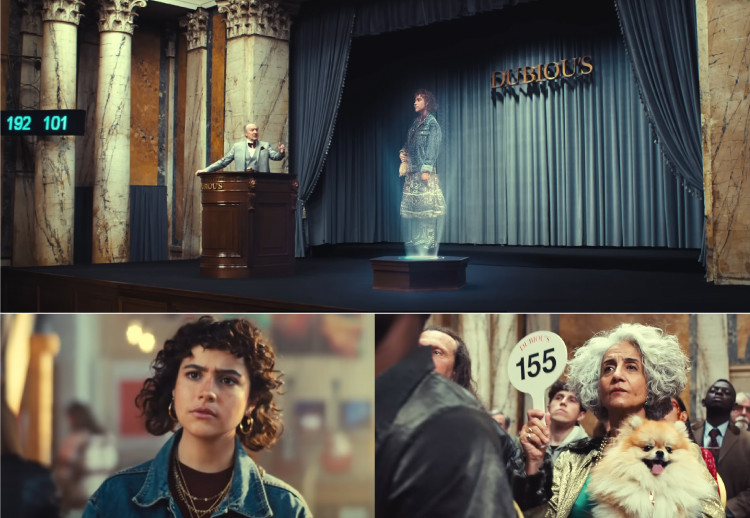 Arko Bose, CCO at Enormous Brand Solutions said, "Though the Apple commercial is perilously close to the #ReclaimYourPrivacy campaign, it seems like a mix of coincidence and lack of awareness on the part of Apple's aligned agency that has led to this. Data privacy is a subject that has been in question for a while now, and a live auction isn't much of an imaginary leap as far as the creative execution is concerned. Having said that, a huge round of applause to the #ReclaimYourPrivacy team for doing it first. As this one was done at an India level, there is a fair amount of chance that the folks at Apple INC missed this. A little more searching and checking on their part could have led to better decision making. But it would be unfair to say that it is directly inspired by the Indian campaign as the word auction is an integral part of the data selling process."