In August 2021, the Taliban banned women in Afghanistan from playing any kind of sport in the country. Global Esports, and Isobar, as a sign of protest, held 'The Protest Match' to raise their voice against the Taliban for banning women's cricket team. Fighting all odds, the campaign was designed and executed in nine months. The impact of the campaign was heard all over on social media and streaming platforms.
The idea behind the campaign was to replicate the entire Afghanistan women's cricket team in a virtual cricket game. On April 3, 2022, the day the ICC Women's World Cup finals took place in New Zealand, Global Esports, in partnership with Isobar India group, re-created the finals - one that could have happened between Afghanistan and Australia if the women's team was not banned.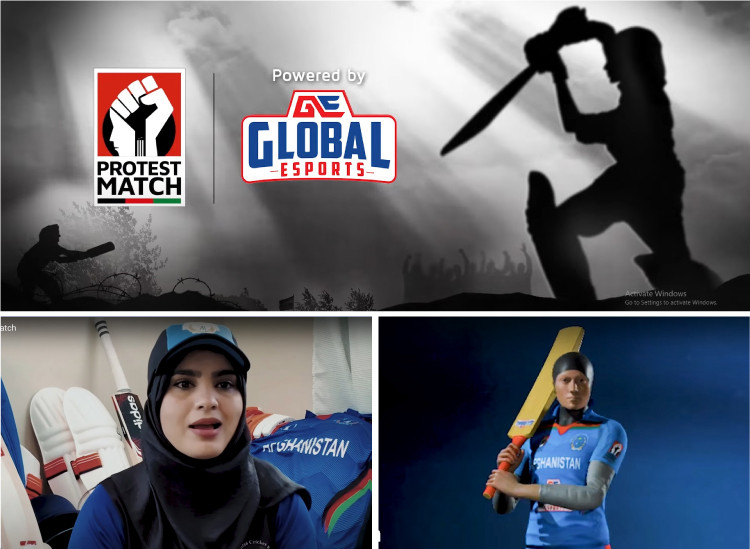 The execution of the campaign was done in a secretive manner without disclosing the location of Roya Samim, the captain of the Afghanistan women's cricket team. A team member from Isobar said, "When we first reached out to Roya through her manager, the manager after a certain period of time could not be reached. We are not sure where she is located now. Roya is based out of Canada, and stood strongly with the campaign, even sharing a video appealing to people to join the protest."


Aalap Desai, CCO, Isobar India & Taproot Dentsu said, "I am glad that Dentsu as a network stood strongly with the idea, and Global Esports has always supported such ideas that send out a strong message. When we look at the idea behind the campaign, it is more about raising a voice against the injustice done to a women's cricket team who are passionate about the sport. The whole idea behind the campaign was to stand against such incidents.
"Executing the campaign was a herculean task. There was a lot of risk involved. We are glad that we have managed to make a mark globally, and have sent the right message across," said Desai.
Global Esports had earlier initiated a campaign, #SayNoToToxicity, which gained huge traction on social media and gaming platforms. The idea was to spread love and negate toxic behavior in gamers, and gaming audience on streaming platforms.
Mohit Israney, Founder, Global Esports says, "Gaming has always been a platform which does not have any borders. While playing the game we are connected even though the people playing on the server may be from different countries. As a brand we always believe that toxicity and hatred harms the ecosystem, be it in the game or in the real world. Our team was more than happy to support this cause using a medium we love the most, Competitive Gaming.