The past 18 months of physical restrictions, social distancing and remote working have proven that digital technology is crucial in maintaining social connections and companionship. As the internet has evidently swept in the everyday lives of consumers now, it has fundamentally changed how businesses operate and communicate with existing and new customers. Where digitalisation has eased managing customer relationships and deepening them further with unique ways of engagements, it has also helped provide consumers with immense options to find the right product and services online that best suit their needs.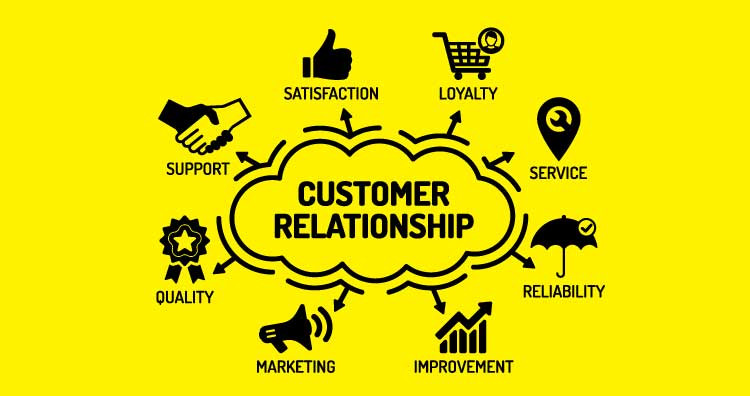 In this competitive space, as the business environment continues to evolve, customer buying behaviour and motivations have further altered. According to Accenture's 16th annual research report 2021, customer service and personal care are the top priority for Indian consumers. To build brand resonance and connect with its audience, a company has to essentially establish a social media presence and create a website to achieve success. Capitalising on technology with a focus on customer experience and relationship building is likely to attract new customers and strengthen brand loyalty. Creative and unique experiences for the customers can generate curiosity and increase engagement towards the brand and ultimately their service/product offerings. The power of storytelling and innovative thinking can help reach out to millions of customers and also out do formerly well-established brands. Personalisation and tailored communication should be kept at the forefront. It can be attempted through websites with chat widgets, targeted email newsletters, and interaction through the brand's social media handle – providing authentic experiences. With customers constantly assessing the relationship they have with the brand, social media can also be used as a means to ease communication and create a dedicated customer service channel, providing a relatable platform giving the brand a voice, of its own.
Trust can only be established if an organisation is being transparent with the customers and institutes frequent communication. Focused energies on creating a feedback mechanism to address grievances across websites, social media, telephone, should be a must. The customers should be able to feel confident enough to be critical about the brand, knowing the brand values their opinion. An effective rewards system is also vital to ensure customer loyalty and increase revenue through frequent purchases. One example that the companies are introducing is loyalty programmes for its members. The programme can include incentives, yearly schemes, product offers, samples to retain your present customer.
According to Adobe's 2021 Digital Trends Report, agility and customer empathy have been the biggest business priorities in 2021. Taking an example of the current pandemic, companies should lead with empathy and genuinely connect with their customers to support in the testing times. By consciously providing support during this predicament, brands can form a foundation of an enduring emotional connection with the customers. For example, since the onset of COVID-19, GoDaddy has been actively working to support its Indian customers, to manage and keep up with the health and economic impact of the ongoing crisis. It has stayed committed by providing a helping hand through over 700 customer care representatives, aiding support in multiple languages through 24X7 chat, voice, bot and other mediums. The company has also been offering discounts, product renewal extensions for its customers to help ease financial stress especially during these tough times.
Staying one step ahead of your customer expectations can take you far. Initiate customer relationships by building trust as a first step, and then work the extra mile to think of innovative ways in which you can keep them satisfied. Be consistent, communicate, acknowledge and reward them proving they are valued.