Q] As the festive season is already here, what are your expectations this year and what marketing and communication strategies have you planned to drive the growth of ITC's Chocolates and Confectionary segment?
We are very bullish this upcoming festive season. There is a huge pent up demand at all ends, whether it is corporates for corporate gifting, whether it is individuals for their own consumption at home or individuals for their professional or personal gifting. We saw a very good start this gifting season with Rakhi, where we brought in high double digits compared to the last year. Everybody is vaccinated and we are seeing good consumer demand across channels that started off very well with Rakhi. We expect a strong demand to continue throughout the festive season across channels and price points for both gifting and self-consumption.
Q] Candyman Fantastik Chocobar XL recently achieved Guinness World Record status while offering an XL Tribute to the teachers of the country, tell us a bit about it.
The chocolate market is quite big, about 12,000 odd crore across categories, and the affordable price point of 5, 10, and 20 are very important.A big size of the market that exists in a couple of thousand crores are at these price points. We extended our Candyman Fantastik brand to grab this opportunity through a very simple proposition of Choco bar XL, which is XL in taste, XL in size. We have used our fine chocolate manufacturing capability, learning, and our innovation to design a product that is bespoke in class in that price segment in terms of chocolate and taste. It is produced using the same equipment as the premium offerings like Fabelle. But we have cost engineered it in a manner that you will be able to get 40% more product, and a better chocolate experience. So, its proposition is XL, which is captured in the name, and what we did in the re-launch, was to extend it all over India using Teachers' Day to demonstrate our philosophy. So, the thought behind that was an XL gratitude, crafted by making the longest line of Chocolate bars arranged end to end to break the Guinness record, and along with famous celebrities, we thanked teachers who are helping in nation building.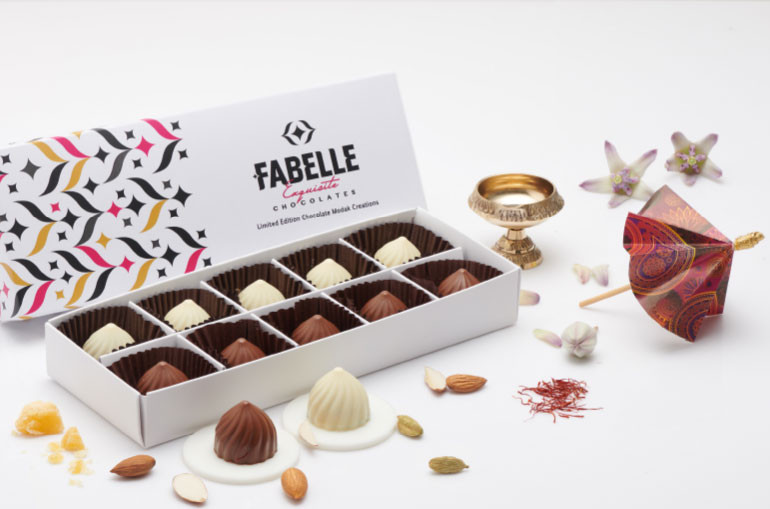 Q] There's a lot of competition emerging in the chocolate industry, and also there's been a trend of making chocolates at home, especially among housewives and youngsters. So how is ITC positioning Fabelle against such competition?
That's a very positive trend, and we are all for it. We want to encourage it because for many decades, the kind of chocolates Indian consumers have been experiencing has been limited. At ITC, the kind of chocolate and the experience we are able to create in spite of all these brands is quite unique. We have a wide range, and operate in all the four categories. So, we have dark chocolate, milk chocolate, white chocolate, and ruby chocolate, which we brought to India. We also operate across product formats - Gianduja, Ganache, Pralines, which are inspired by desserts across the world. No other player is able to produce this kind of range. Also, there is a lot of technology that is needed in producing fine chocolate and most of the local players, while we do encourage that, actually end up making it in masala grinder. And Fabelle is a fine chocolate, whereas in local chocolates, you will see coarseness. We use the best equipment in the world and we continuously work to push the boundaries on that. So, the chocolate experience you get with Fabelle, I would say is almost the best in the world, and definitely something which is not replicable at your home.
Q] How much sales do you get from these online and e-commerce channels?
Online channels for us are almost 50% of our sales, as it is growing quite rapidly for us. Soon we will be launching our own D2C website with customization. So, within this month we will be launching Fabelle.in, which not only showcases all our products and innovations, but we'll be able to give personalized experience to our consumers and they will be able to do commerce on the brand website.
Q] Going forward, what is your roadmap for the brand?
We have got a lot of love for Fabelle, but we were quite restricted with reaching the consumers who loved us, especially in the last two years. So, our primary focus has been to exploit the new emerging channels. Today we are available at a few access points to consumers, and our idea is to be available to all these affluent aspirational chocolate consumers within 30 minutes of their desire. So a lot of our focus has been on that, and also to create brand discovery and do brand building.The second focus for us is to establish new benchmarks as I've talked about, so innovation plays a big role. We are uniquely placed to be a great gifting choice for our consumers, and we are building that up both directly through our boutique, and through gifting partners.