Volkswagen may not have had the best year in 2020, but the current year does seem promising with the launch of Taigun. In conversation with Ashish Gupta, Brand Director, Volkswagen Passenger Cars, India on their plans for Taigun and how with its introduction, the carmaker is hoping to double their sales to reach 30,000 units this year.
Q] This is Volkswagen's entrant into the mid-sized SUV segment. What differentiates it from the others in this space, like Hyundai Creta, Kia Seltos etc
Every brand and product we launch has a definite character. It was important for us to prioritize three things which as per our market research the customers wanted from a Volkswagen-- build quality, safety and a fun-to-drive experience. We've also made sure that the car meets all the aspirations of the customers, whether it is in terms of its interior comforts, color scheme, connectivity features in the car etc. We have tried to build a package which provides value to the customers. And that in itself is a differentiating factor.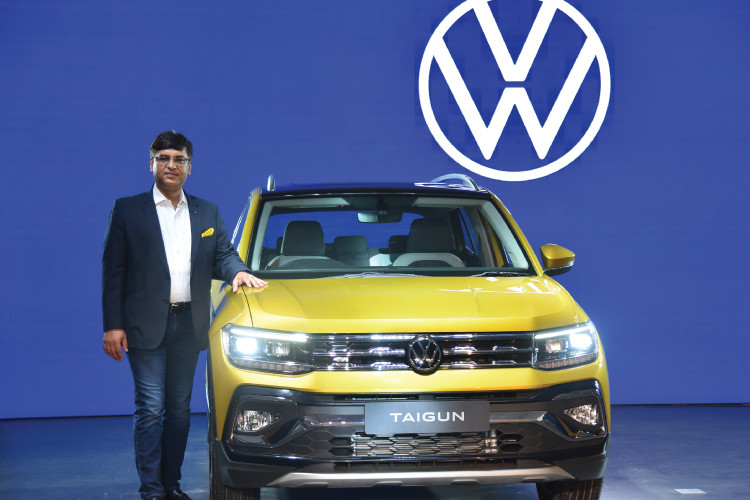 Q] How are you planning to market this car and what will be the marketing mix?
Our teaser campaign started from January this year where we took over the front pages of major publications and auto magazines. We moved to the 'express your interest phase' from March onwards, where we went on to have an extensive digital campaign. Then we started what we call the 'Taigun Squad' which was joined by one lakh people across the country, it got everyone talking. Then we moved to a balanced mix of media from August onwards, when we started the pre book campaign. We tapped into a large format Print campaign, TV and OTT platforms too while spending a big amount on digital. As we have launched the car, we will be investing more on regional media because now you have to get closer to the customer and make sure that your communication hits where their heart is.
Q] You undertook a massive activation exercise/ light show in the heart of New Delhi, how did that work out for you?
Because we were bringing a car of this stature, we wanted something which the country would talk about for a long time. That's why we chose to have this activation at the heart of Delhi, where we virtually took over Connaught Place in a first of its kind light and sounds installation which at this scale was only seen once before, in the Winter Olympics. So that's the technology we brought into India and it started buzzing. Yes, activations are difficult at the stage and it was a big challenge to get this team to India and put the show together. It took nine months of planning, and over 150 hours of on ground preparation to get it going. So it was huge, but it was not a public show. Respecting the COVID protocols, we did not open it to general public.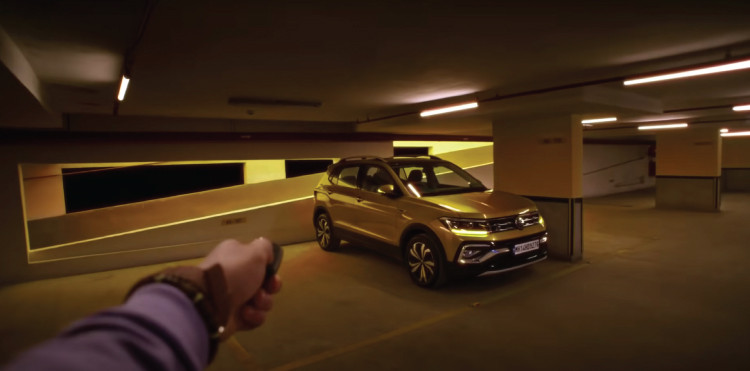 Q] Kriti Kharbanda and Ali Fazal feature in your new ad. Volkswagen has never been very big on brand ambassadors, will you make an exception with Taigun?
No, we won't. We feel our customers are our biggest brand ambassadors. Kriti and Ali actually embody the spirit of the hustle mode. So that's why we have them on board. They have brought a certain charm, youthfulness and playfulness to the campaign.
Q] Taigun is part of your India 2.0 strategy. Tell us a little about it and why is this particular car suited for the Indian audience?
India 2.0 is basically a project which we started around three years ago, which entailed an investment of close to 8000 crores in terms of the manufacturing capability, research and development. So, that is already in place. The first two products for the Volkswagen brand from the India 2.0 project are Taigun which we just launched and the second will be launched in less than six months now. So, it encompasses, four products, two for us and two for our sister brand to start with. And then we will further develop it based on the success of these products.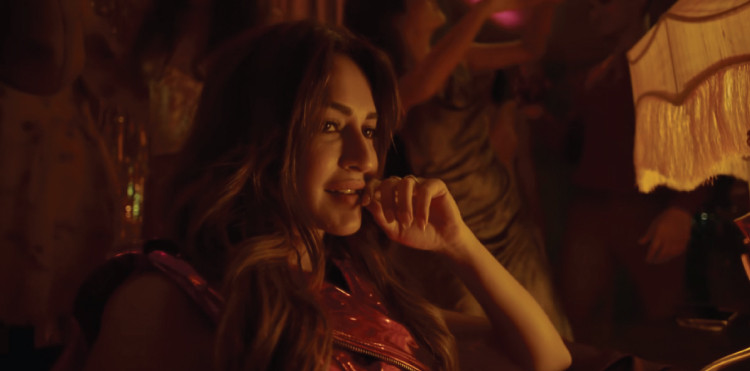 Q] Does the Taigun production get affected by the global shortage of semi-conductors. Brands like Maruti and Royal Enfield mentioned that it has impacted production
It is definitely a concern, a black cloud on the horizon. But we are a part of a large global group and have been lucky that since we are launching a new car and ramping up our production, the group has prioritized semi-conductor supply to us. So far we are largely unaffected. But this is definitely a concern, going forward.
Q] You have a goal of increasing market share from 1% currently to 3% by 2025 in India. What are the steps you're going to take to achieve that?
I think that is only possible if you have a good product portfolio. With the Taigun, we have a segment changing product while the new Sedan will be a redefining product. These are two volume products, which will help us reach that market share. I have more product plans but I don't want to spoil the fun by sharing them right now.
Q] 2020 was a bad year for Volkswagen, with degrowth, discontinuation of two cars etc. What is the target set for this year?
I wouldn't call it a bad year, it was more or less in line with our plans. We always planned 2020 to be a kind of bridging year for us. Polo and Vento, and the existing cars are coming to the end of their life term. So this was expected and we were ready for it. In fact, the demand for the Polo and Vento still continues to be almost one and a half times of what I can produce. There's a waiting period of close to three months on the Polo for some of the variants already. So those products continue to do well. But yes, for this year, we will be doubling our sales from 2020. In 2020 we sold close to 15,000 cars. This year with the introduction of the Taigun in September, we are planning to reach at least 30,000 cars. And next year, we shall double it again to at least 60,000.
Q] Like you mentioned, Polo is your superstar car brand but it's difficult for a carmaker to sustain on the basis of one big brand. Which one of your new cars according to you can reach the status that Polo has achieved for you?
It's like asking a parent which child do you like more. All children are equal, and I want all the cars in our product portfolio to be super successful. And that will be our effort.
Q] Almost every automaker reduced their marketing spends in 2020, will 2021 see your marketing budget go back to pre COVID levels?
In a new launch year, you actually end up spending more because you have to create awareness about a product, you have to drive consideration for the customers and present the car well. So this definitely will be one of the big years for us in terms of marketing spends.
Q] How much will your overall marketing spends increase by?
Compared to last year, I'm spending close to around 45% to 50% more.