Renee Cosmetics is the baby of a former television actor & anchor, and an entrepreneur who has in the past proven his mettle with Beardo. In conversation with Aashka Goradia Goble, Director & Co-Founder, and Ashutosh Valani, Co-Founder & Director of Renee Cosmetics on blending quality and concise packaging to create a beauty brand for the modern woman.
Q] Renee has launched a new campaign with actor Ileana D'Cruz. What kind of message did you want to deliver to the audience through it?
Ashutosh: Renee as a brand has always stood for innovation. Through this campaign with Ileana we wanted to empower women and show them a world with new beginnings.
Aashka: We believe that fantasy is very well accepted by the Indian audiences and communicating our product through a different world will make the brand stand out.
Q] Renee is heavily promoting its product through digital mediums. Do you also plan to get into mainstream advertising with a launch of a TV campaign?
Ashutosh: We are a digital first brand and are digital heavy too. So, we absolutely bank on what we stand for. Our growth motto is to make sure that we grow online first, create brand presence and then grow our equity. It is important to have an offline presence for TV, ATL or BTL activities. Otherwise, it is equivalent to wasting the resources. Also, in the given situation we are playing it very safe rather than taking an aggressive approach offline.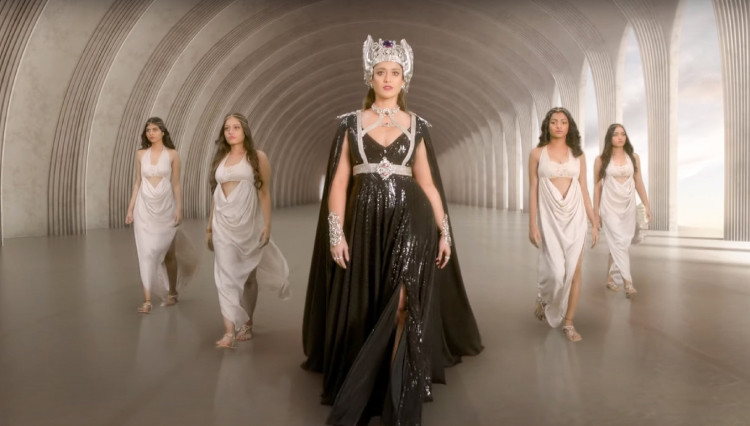 Q] What was the marketing budget for the previous year and how much budget has been dedicated to it in 2022?
Ashutosh: For the year 2020, our total budget for marketing and advertising combined was Rs 2.5 crore. This year we have made aggressive plans and will spend over Rs 15 crore. We will increase the budget threefold in the next year. The growth we are witnessing has led to the urge to increase our reach further. By the end of 2022, we are confident that we will grow 300% from where we are today. For the recent campaign, the idea and execution budget was over Rs 1.5 crore. The marketing mix for this campaign was mainly Digital with YouTube, Instagram and all the other social media platforms. We will however extend the budget to push it further in the next quarter.
Q] With the current campaign how much ROI is expected?
Ashutosh: We never look at a direct ROI for any campaign. We look at the bigger goal which is to create brand presence in people's minds and making sure that we are recognized. We are now one of the favourite cosmetic brands of the Indian consumer. We have a strong following among a wide range of age groups.
Aashka: We are one of the brands that promotes the products as well as the shades they are available in. We have been consistent regardless of ROI to make sure that we communicate each and every product on its own.
Q] How did the pandemic affect brand Renee and the entire cosmetic industry?
Ashutosh: The digital first brands grew heavily during the pandemic. The offline brands were affected. We took full advantage of that while keeping in mind the emotions of the consumer by not 'selling' but 'offering' something which they can use. The first quarter of 2020 was scary for all brands due to uncertainties but once the market started opening up, we saw the B2C industry thriving. There might be disruptions even now, temporarily but if we are offering the right products, nothing can stop us. So, as a pilot project during the last quarter we started selling our products in 100 stores located in tier I and tier II cities. We have identified 3000-4000 beauty stores where we would like to show our presence. We will be available in over 10,000 stores in the next three years.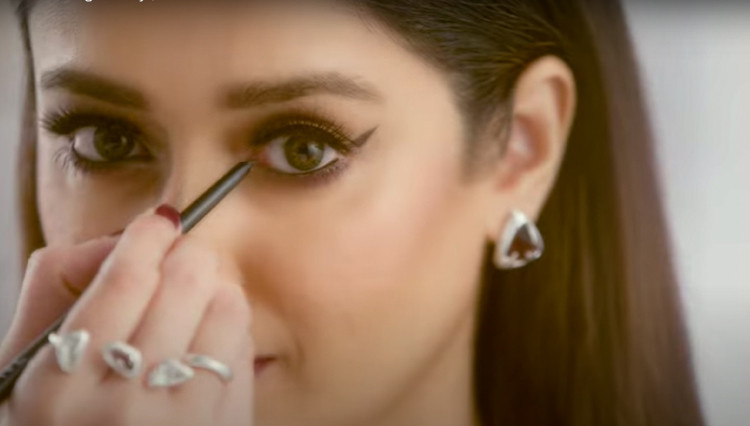 Q] Consumers are showing an interest in organic cosmetics. Do you think that will be the next big thing in this sector?
Ashutosh: The need of the hour is to provide a wide range of cosmetics and to educate consumers about the use of those products. Only once the consumers start using the products in the right way can they opt for products which suit them, so how to use the product right now is more important than how the product is made. We also would like to make such organic products but will consider that only after a few years.
Q] Today, consumers are worried about counterfeit cosmetics, how does a relatively young brand like yours tackle such issues?
Ashutosh: We want to look at this aspect positively, counterfeit products enter the market only after a brand has managed to make a mark. But once we learn about such an activity, we track and identify the store and then leave it to our legal team to take action. For startups especially it becomes a daunting task to stop such counterfeit products. We always encourage consumers to buy from a brand's website. We sell our products directly on several marketplaces and also urge our consumers to buy from branded offline platforms.