Powder-based soft drink brand Rasna, with the memorable tagline 'I Love You Rasna' has ruled its category in the soft drink space for over 40 years. Over the past four decades, the brand has taken on competition from multinational firms and homegrown Indian companies and has reinvented its product line to go beyond the hitherto mother and child consumer group. Piruz Khambatta, Chairman and Managing Director, Rasna, tells us about the brand's journey, its diverse product portfolio, its strategy to stay relevant, the iconic Rasna girl and much more
Q]

Rasna recently announced the launch of the Native Haat product line. What has prompted this move into more natural products?
We have a full range of natural products in different flavours such as badam with a positioning that we are bringing pure, natural flavours back to the consumer. With winter on its way now too, we are also launching warm beverages that are honey and chocolate based, while also ensuring there isn't too much sugar in them. If you look at consumer trends today, there is a trend towards more natural, purer products. This is true for any category. Even insect repellants contain natural ingredients! The other important focus area for us is wellness. People are looking for healthier, more wholesome products. As a company, Rasna has been an innovative one and we are not in the business of launching 'me-too' products. Whatever we do is unique and distinctive. We also launched this range with the intention of helping the farmers and leveraging our robust distribution network. That way, we are not only giving the consumers what they want but we are also supporting the entire ecosystem.
Q]

Considering yours is a legacy brand, how do you see Rasna growing and evolving in a highly competitive beverage market? How do you keep reinventing the brand and stay relevant?
I don't think we are competing today with any aerated drink or any juice brand. In fact, we compete with water just as much as we compete with any other player in the market. I am very clear that we need to offer the consumer the widest possible range of options today. Therefore, there is no other brand with the kind of variety that Rasna has. I have a one rupee product for the rural areas, I have products with and without sugar, and I even have syrups! Rasna probably has around 65 SKUs, and I am certain that no other juice or aerated drinks brand can offer so many diverse products. In fact, we are today going beyond beverage offerings and we even have milk based drinks like the Honey Vita and the Badam Vita. Our aim is to ensure that every Indian home has at least one Rasna product, if not more!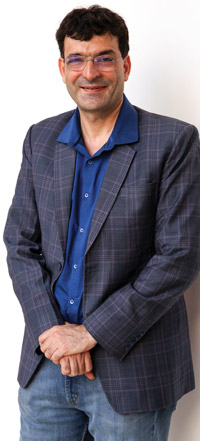 Q]

The Rasna girl was a very integral part of the brand's identity. In recent times

however

, the brand has also worked with numerous celebrities. How have the various brand ambassadors helped brand Rasna grow?
To be honest, our biggest star was the Rasna girl. She was Rasna's read brand ambassador. However having said that, as a strategy every couple of years we do rope in a star to endorse the brand. We had cricket icons like Viv Richards and Kapil Dev at one time. In more recent years, we have worked with Kareena Kapoor, Hrithik Roshan and Akshay Kumar. For the Native Haat product line, we have worked with Saina Nehwal because we saw a stronger brand connection for this range. In every piece of communication we work with celebrities that represent the brand best, while keeping in mind the importance of resonating with consumers.
Q]

In your more recent advertisements, you seem to be targeting older consumers, not just moms and kids. Who would you say are Rasna's target consumers?
Our target consumer group is still kids. Now that we have the Native Haat range, we want to extend our products and offer them to every consumer that is looking for something healthy and wholesome. We see a lot of scope for spicier juices and drinks like jaljeera and nimbu jeera, which will be targeted at adults. Therefore, our aim is to grow our consumption by reaching more adults and more homes.
Q]

There was a time when the brand pretty much dominated the beverage market. What is the kind of market share you enjoy today?
We are still dominating the market for non-aerated drinks. There is no competition.
Q]

What about competition from brands like Tang?
I don't think our competition is with them, or with any other brand for that matter. Our real fight is to ensure that the consumer is drinking more and consuming more. How do we reach more of the smaller markets and villages? Yes, of course the multinational firms spend heavily on advertising and marketing, which gives them an edge. Despite that, you will find some Indian brands are continuing to dominate in their categories. Look at brands like ParleG and Amul. In the powdered drinks and non-aerated beverage space, I am confident that Rasna will continue to dominate.
Q]

What do you think has helped Rasna stay strong and relevant in the Indian market all these years?
We are actually very focused on what we do. Often, family businesses tend to lose focus but we have stayed focused and by the grace of God, we have continued to grow across the country, understand consumer behaviour trends and are constantly innovating. Another factor that has helped us is the fact that Rasna is a legacy brand. So almost every Indian consumer would have heard of us. We spend heavily on distribution too, so that also works in our favour. I also have to add that there are several youngsters today who are choosing to work with Indian brands instead of multinational firms and we have been able to attract that kind of talent at Rasna.
Q]

What do you think will be some of the challenges for the brand, going forward?
The challenges for me are the same for all the brands in India. The biggest challenge we face is the government regulatory challenge. There are food laws evolving, taxation laws are evolving, and there are so many other regulations and taxes. The other challenge is from huge global firms who have deeper pockets than most Indian brands, forcing us to spend more yet stay profitable. Finally, I think the biggest issue in food processing is in finding a way to establish a good, direct farm-to-factory relationship. The current ecosystem, while still evolving, sees too much wastage so we need to figure out a way to do this more effectively and economically.