Voot, Viacom18's advertising-led video-on-demand platform, has announced the18 upcoming original shows from the Voot stable. The platform is all set to launch these multilingual web-series across genres. Moreover, to cater to the vast Indian diaspora and the international community that seeks immersive Indian stories,Viacom18 has announcedVoot's expansion beyond India, beginning with the United Kingdom, in November 2018.
Voot has collaborated with various brands of the network to create the content.Viacom18 Motion Pictures, the network's movie studio, will be producing web-series for Voot, under the banner of Tipping Point Films.
There will also be a lot of focus on regional content and the Regional Broadcast Entertainment cluster of Viacom18 will be producing multilingual Voot Originals aimed at the platform's digital audience.
Talking about the new shows, Sudhanshu Vats, Managing Director, Viacom18 says, "Voot is integral to our strategy as we gear up for a futureready Viacom18 that is screen, platform and pipe agnostic. We are building a digital-first brand to harness Viacom18's strengths across its brands, creative franchises and businesses in multiple Indian languages. Further, the inherent synergies with Reliance Jio, both as a platform for showcasing content and as a carrier of our service, have only dialled up the business roadmap for Voot."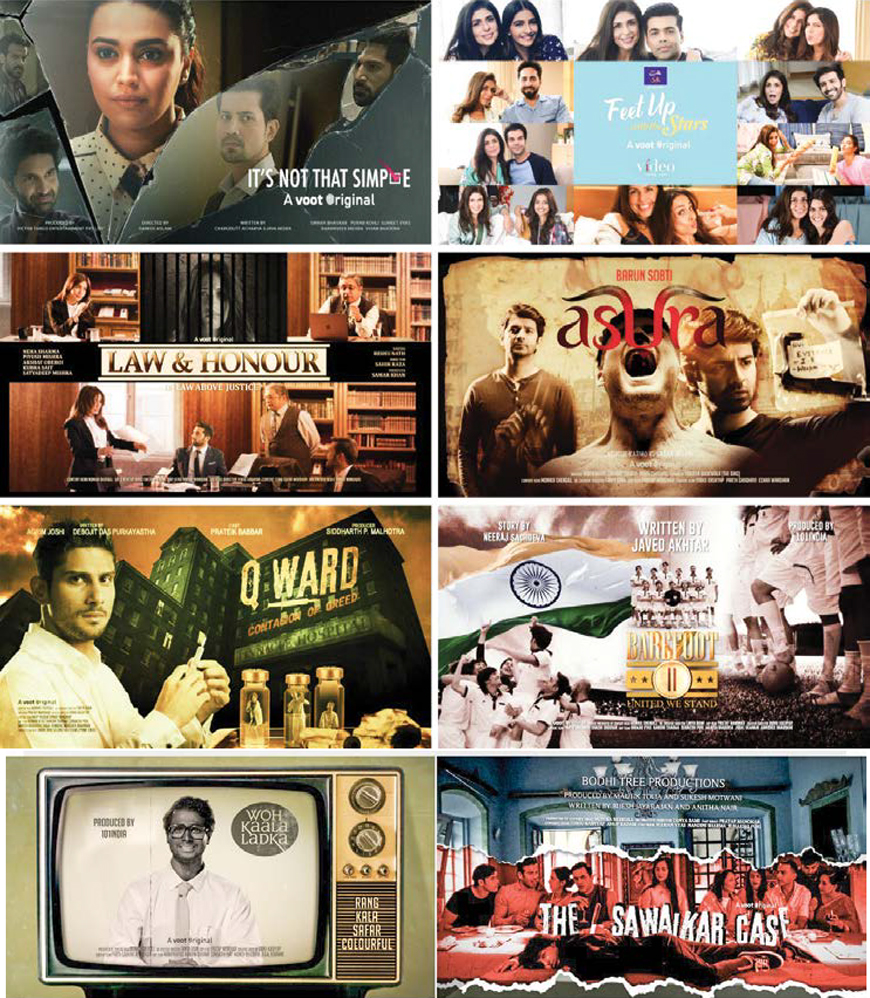 The originals will range across genres like psychology, mystery, sports biopic, comedy, drama, thriller, politics, history, crime and suspense, amongst others. Some of the shows lined up to be launched soon are Feet Up with the Stars, It's Not That Simple, Law and Honour, Asura, QWard, The Sawaikar Case and Barefoot 11.
Commenting on the OTT landscape and opportunity in India, Vats says that the OTT space has evolved drastically in the last two years and the revolution has been brought about by Reliance Jio. "In this space, penetration is increasing and data consumption is going up as data is becoming more and more affordable and so are smartphones. The audience that is currently watching video online in India is already close to 300-350 million but the most heartening news is that this number is going to be about 750 million by 2020. That's the size of China today in terms of digital consumption. As we are already the second largest country, we can be No.1 as we go forward."
On what to expect from the platform in the near future, Monika Shergill, Head – Content, Viacom18 Digital Ventures shares, "The digital medium brings us close to the consumer at a very personal level. Owing to the last mile measurablity that the medium provides, our entire content strategy is based on a deep data-backed analysis of the needs and desires of our consumers and their consumption preferences and patterns. Thus, our play across a diverse bouquet of genres and languages. At an execution level, we have been extremely lucky to be partnering with a galaxy of very talented and committed actors, writers and directors to bring forth our second bundle of Voot Originals, starting with 18 multi-genre and multi-lingual series."