The OnePlus 6 launch in Mumbai on Thursday turned out to be a huge affair with more than 1500 fans lined up at the NSCI Dome in Worli and no less a superstar than Amitabh Bachchan making a surprise appearance to announce the phone's price in India.
Equally dramatic was the fact that OnePlus had collaborated with Vogue India for the first-ever Indian magazine cover, shot on OnePlus 6, for Vogue India's May 2018 edition. According to Vikas Agarwal, General Manager, OnePlus India, this is part of the company's 'word of mouth' marketing philosophy. "The idea of partnering with Vogue, known for their quality shoots, was to highlight the fact that even a brand of that caliber was comfortable using our smartphone for the cover shoot of the magazine. The kind of comfort and trust that they have in our smartphones is what we wanted to communicate, and that has actually led to many more conversations on the digital channel," says Agarwal.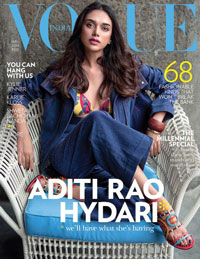 As smartphones become feature-rich, the idea of using phones to do more is being adopted by an increasing number of professionals. Alex Kuruvilla, Managing Director, Condé Nast India says, "We are a world obsessed with taking pictures and a smartphone being able to do justice to a cover shot is testament to the continual advancement of technology. Apart from being a first for the Indian market, this cover innovation is also a first for Vogue globally."
Highlighting the Shenzhen-based company's overall marketing approach before and after the launch of OnePlus 6, Agarwal says, "In the pre-launch stage, the focus was on talking about the idea behind developing the product. So we talked about the specifications, design philosophy and why we made certain decisions which do not play in with the conventional wisdom. The second idea is the offline extension in certain cities; for example, we opened an offline experience store last year and are expanding to more cities in the coming months. Thirdly, we did a number of campaigns to drive engagement on digital channels. There have also been partner promotion campaigns like the one with Disney, with a OnePlus 6 x Marvel Avengers Limited Edition."
BRAND ASSOCIATIONS AND CELEBRITY PARTNERSHIPS
In 2017, OnePlus had also announced its much-hyped partnership with Star Wars and launched the OnePlus 5T Star Wars Limited Edition. Talking about how such associations with cult movies work, Agarwal says, "We spread out our campaign over time and we look at different activities, depending on the need and focus for that quarter. For this quarter, the focus is to maximize the word and create awareness about OnePlus 6 and that is the reason for this association with Disney."
The company had released the first cut of its advertisement campaign with its tagline, 'Never Settle', for OnePlus 6 before the launch, asking viewers for ideas and feedback to complete the advertisement.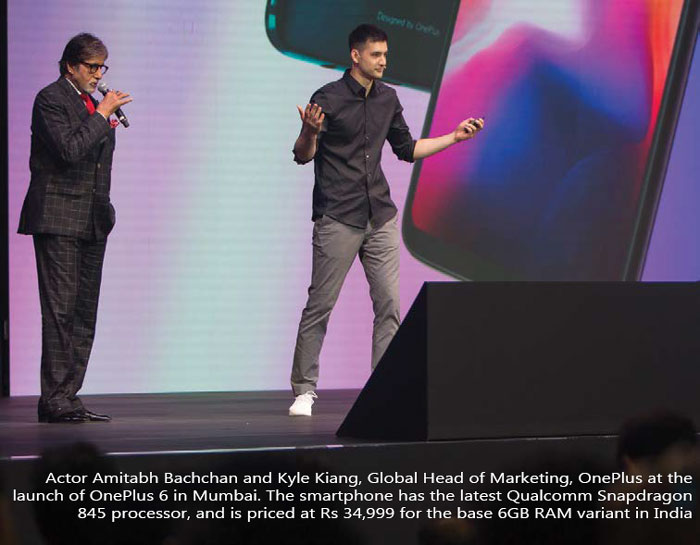 "The idea behind any ad campaign is to capture user imagination and engage with them in a meaningful way. With this campaign, not only are we able to grab consumer visibility and attention; but we are also creating user participation," says Agarwal.
Last year, OnePlus had launched a similar campaign asking viewers to pick the top rated smartphones in India and had roped in Bachchan to give away a grand prize of Rs 1 crore to one lucky participant. However, the company has since not utilized this association with the actor for commercial promotion. Elaborating on this, Agarwal says, "We are looking at some other campaigns with him, but as of now we are not really using brand ambassadors to promote the product. We never put any celebrity face on our Out of Home (OOH) media. Our idea of brand ambassadors is to showcase the fact that even these celebrities can be OnePlus fans. A lot of other celebrities have tweeted or posted on social media as well about their experience of using a OnePlus smartphone. In fact, last year we had a campaign called the 'OnePlus Star Community' where we had eight different celebrities sharing their OnePlus stories."
The post-launch phase of the brand will focus on traditional marketing channels like Print, TV and OOH, while continuing its community engagement activities and Actor Amitabh Bachchan and Kyle Kiang, Global Head of offline engagements.
@ FEEDBACK
dipali.banka@exchange4media.com