Paytm: Kisi Ki Life Ka Paytm Bano
Digital payments company Paytm has launched a campaign, 'Kisi Ki Life Ka Paytm Bano'. The two heart-warming campaigns ask people to encourage each other, to embrace technology, or to help realise their dreams and ambitions. The brand will be releasing the films across Broadcast, online and mobile channels during the IPL season. Speaking about the campaign, Jaskaran Kapany, Vice President, Paytm says, "At Paytm, we firmly believe that technology is not merely about the benefits transferred to an individual, but also about the benefits transferred to the collective, that is, society at large. Our new campaign aims to not only bridge the divide between the tech-savvy and the unfamiliar, but also to leverage the power of technology as an 'enabler' of the masses and make a difference in their lives. Our new brand thought of 'Kisi Ki Life Ka Paytm Bano' embodies this philosophy and urges everyone to lend a helping hand to others. What could have been a better launch vehicle for this new brand thought than the IPL! We are confident that this new campaign will go a long way in strengthening the trust that crores of Indians have reposed in us."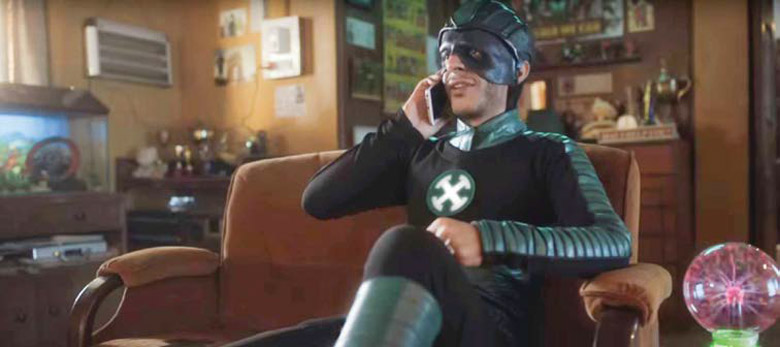 Hotstar tells fans #KoiYaarNahiFar
Hotstar has launched its quirky IPL campaign, #KoiYaarNahiFar. Conceptualized and created by the DDB Mudra Group, the new TVC features a small-town Indian superhero inviting his other superhero friends to watch the game with him. Unfortunately, his friends are stuck using their powers for some underwhelming household work, making it difficult for the group to come together. That's when Hotstar comes to the rescue, connecting the superheroes through its first-ever social cricket-watching experience.
Talking about the campaign, a Hotstar spokesperson said, "Our VIVO IPL 2019 campaign has been based on a very resonant insight that we, as the predominant digital sports platform, were uniquely positioned to discover and bring to life – that the joy of watching cricket is multiplied manifold in the company of friends and family, something that's becoming increasingly difficult to do today. We wanted to introduce something special to protect that ethos, and added the interactive, social layer to enhance the cricket watching experience. The TVC showcases this essence beautifully, by bringing to life a group of friends from a mid-sized town in India, except that these friends are local superheroes, who despite their ostensibly powerful abilities are simply unable to get together to watch a cricket match!"

Tasty Treats makes its fans groove
Future Consumer Limited's snacking brand Tasty Treat has come up with a 360-degree marketing outreach that connects with its customers in their homes, stadiums and at all Future Group stores throughout the IPL season. As the Official Partner for the Indian Premier League, the brand has roped in celebrity choreographer Melvin Louis to choreograph the dance steps for the 'Tasty Treat Army'. All fans need to do is follow Tasty Treat on social media, learn the dance moves by Louis and share it on the brands Facebook, Instagram or Twitter page. Winners will get a chance to watch the next IPL match live in the stadium and be a part of the 'Tasty Treat Army'.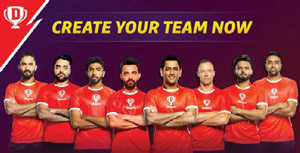 Dream11 signs up 7 cricketers, partners with 7 IPL teams
Fantasy sports platform Dream11 has signed up seven cricket stars and partnered with an equal number of IPL franchise teams this season. For in-stadium fan engagement in every IPL match, Dream11 has created an inmatch quiz for fans called the "Dream11 Game Changing Quiz". Dream11 recently became the 'Official Partner' of Vivo IPL for the next four years, starting with the 2019 IPL.
Speaking about the brand's initiatives, Vikrant Mudaliar, Chief Marketing Officer, Dream11, says, "This IPL season, we have come out with a holistic approach to our marketing campaign that comprises brand advertising films along with product-led content on several platforms. The newly signed cricket stars along with our deals with the IPL franchise teams means that we are bringing alive the IPL experience in a unique way for Dream11 fans."