Q] What was the idea behind the'Kathakaar of Life' Campaign?
The fundamental reason to start this campaign was to increase awareness for our mirrorless range. It's called the EOS R system, and our target audiences are wedding, wildlife, travel, fashion photographers, and vloggers. We decided to conceptualize this unique campaign Kathakaar, which means a storyteller, and for us they are photographers. We wanted to show the efforts that actually goes behind photography as a profession, or as a tool to derive dream visuals, whether it's still or video. It is this concept that drove us to launch this 'Kathakaar of Life' campaign. It is essentially about getting that emotional element into it, in order to reach out to our audience and get their attention. For the campaign, we used small children's voices in nine different languages. So far we have received some very good responses.
Q] What was the marketing mix of the campaign, and how much budget was allocated to it?
The campaign was completely Digital. Because we had nine different languages, and the advantage of social media, targeting was easier by genre, geography, and language. The advantage that we had is that we could reach out to tier II, tier III and tier IV cities, as there is so much happening in these parts of India. We often focus too much on metro cities, but there are a lot of wedding photographers located in the tier II, III, and IV cities.
Q] Today, the Indian market is flooded with high-end smartphones, does this affect sales of Digital cameras?
If you had asked this question a decade ago the answer would have been yes. The smartphone did disrupt the camera industry, but in the year 2022, we are seeing that the smartphone is actually complementing the cameras. Simply because smartphones have helped us to reach deeper into geographies. Most people using phone cameras these days want more. They want to get into serious photography, they want to get into vlogging, and that's where we see that a lot of them are now upgrading to our mirror-less range. For example, our entry model M50 Mark 2 camera, which is a mirrorless model, is flying off the shelf, and we are unable to supply as much as the demand is in the market in the last two and a half years. The other part of it is that the professional segment has grown leaps and bounds, we are seeing over double-digit growth in the professional segment.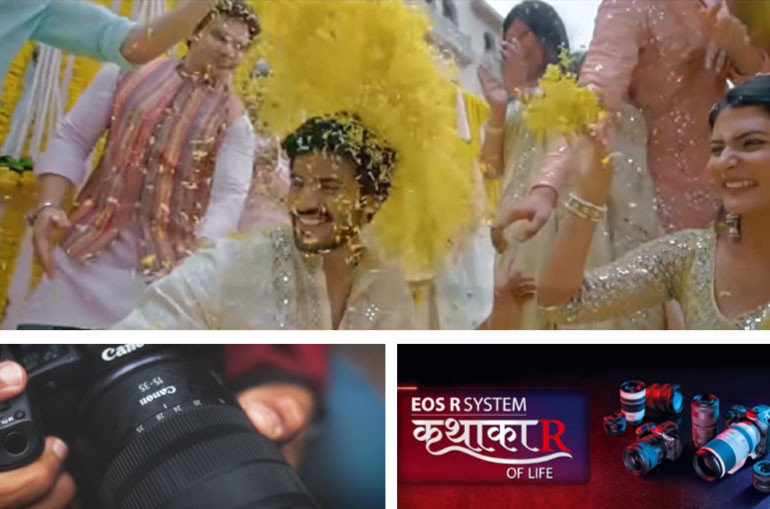 Q] There are several players in the camera segment, whom do you consider your competition and how do you strategize to stay ahead of them?
For the last 19 years, we have been number one with a 50% market share globally, and in India, we have close to 50% market share as well. There are other competitors who are also trying to increase their range, but Canon India's uniqueness is that we cater to almost every customer set today. We have an entry level product starting at Rs 41,995 for enthusiasts, and then we have the vlogging segment as well.The beauty of Canon India is that we have a solid range of product catering to all segments, which maybe missing in our closest competition. That is one big advantage. The second big advantage that Canon has is the technology. Canon is known for bringing out the best in every product, from a technology stand point. We still ensure that we cater to customer demands.
Q] Which state in India brings in most sales for Canon India, and which areas are you planning to expand aggressively?
With due respect to all the regions, south is the highest contributor for us. East has always been for Canon, but now our big focus is on how we can get professionals there to adapt to our EOS R system. It's not about selling to the professionals, but it is about creating a photography culture for professionals. So, that's one of our projects for East. Our challenge as a market leader is how we can increase photography as a profession or as a hobby. We are seeing that the market is growing exceptionally fast in tier II, III and IV cities. So, our focus, our activities are below-the-line events, and consumer activations.