Bauddhayan Mukherji, Founder-Director, Little Lamb Films, has been a busy man all through this lockdown period, churning out more than 15 ad campaigns for brands such as Tata Sky, Hindustan Unilever, Parle G, Tata Pravesh, Himalaya and others, while operating from home. Director of acclaimed ad films such as Dailyhunt's Har Bhasha Equal and the HUL Shower ad, Mukherji's latest work is a campaign against fake forwards for BBC London.
Here are excerpts from a conversation with him:
Tell us about your latest campaign against fake forwards for BBC London that was released last week. Take us through the concept.
This was part of a campaign for BBC Media Action on the prevalent trend of misinformation about COVID-19 and how it is important to think before one shares forwarded messages. The film asks people to pause and reflect on their behaviour in social media.
How did you shoot a performance film without stepping out of home? How did you go about casting for it?
This was a challenge from the moment we read the script. We knew it was an uphill task but we prepared the actor well. Multiple briefing sessions, reading sessions, rehearsals and finally a gruelling shoot which was supposed to be for a day but stretched for two full days – did the trick. And I love actors… my biggest high is when I brief them, be it in person or over voice notes… it honestly doesn't make a huge difference. I know what I am looking for and am sure to get it out of them. For BBC, we cast an actor whose room-mate was a DOP. That made a huge difference to our lives and to the film.
At Little Lamb Films, you have been really prolific with regard to work churned out during the lockdown period – Tata Sky, Unilever, Parle G, Tata Pravesh, Himalaya and many more… what did it take to quickly adapt to the situation?
I have strongly believed if you know your craft well, you can adapt. Your art of story-telling doesn't change, you just find new means to tell it. I think we pre-empted the situation well. Even before the lockdown started, we had done meetings in-house and were ready to create films from home. We knew this was coming and that it would take some time for the industry to get back on its feet. A lot of credit has to go to our producer, Avishek Ghosh. He was far ahead of anyone else in reading the situation. And finally, the people responsible for giving us a kickstart were Harshad Rajadhyaksha and Kainaz Karmakar of Ogilvy. They trusted us with our first WFH film – that set the ball rolling.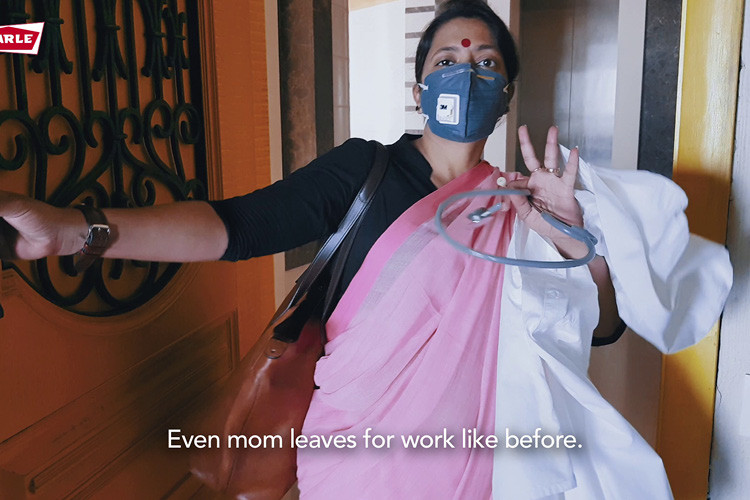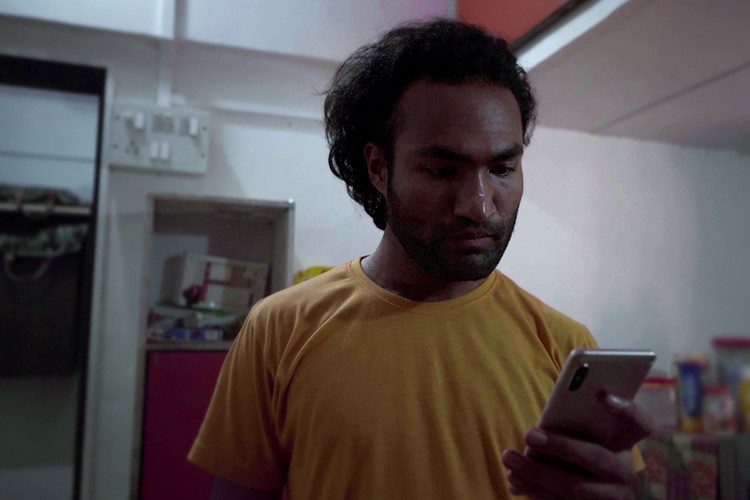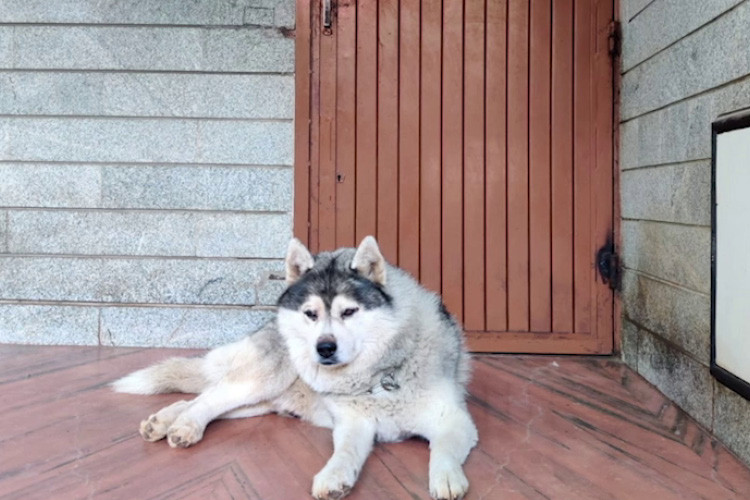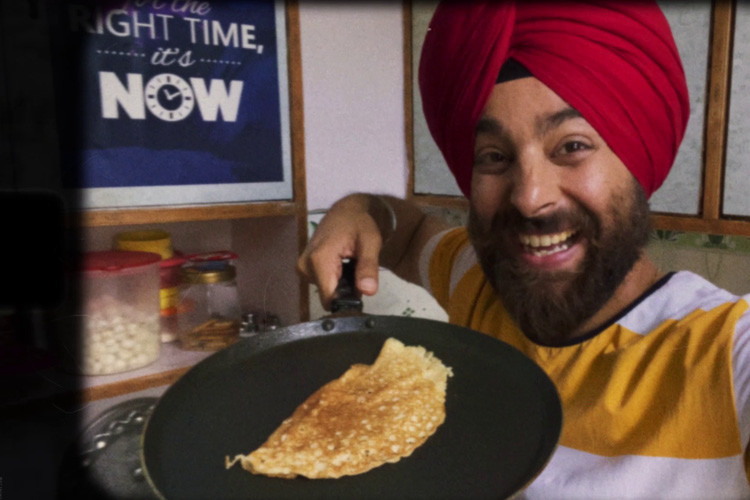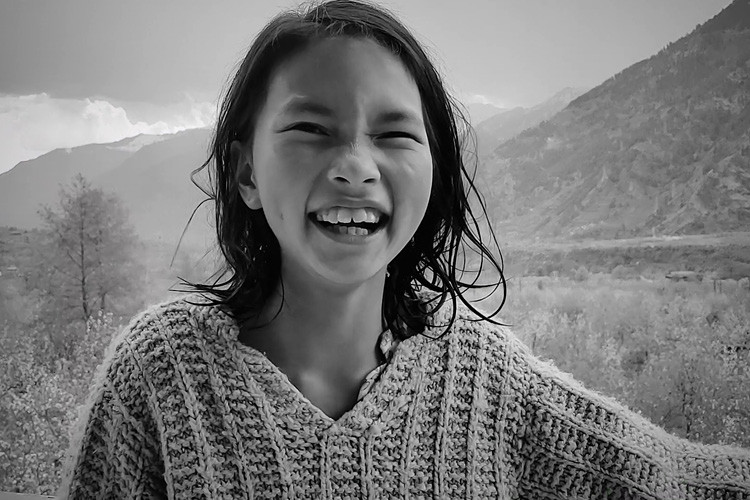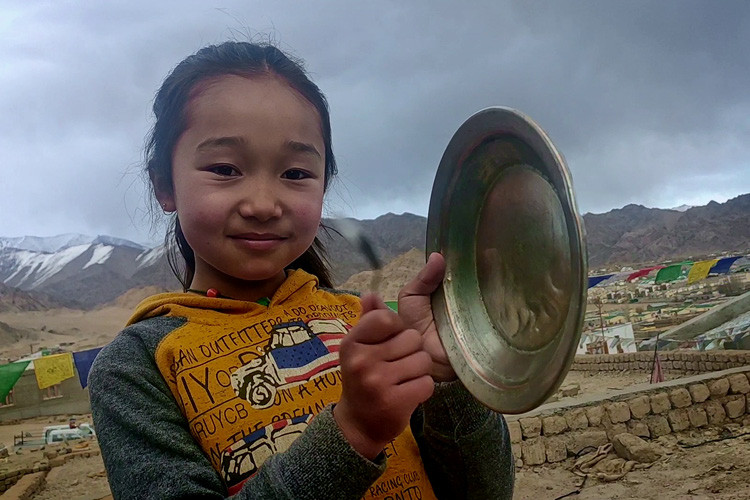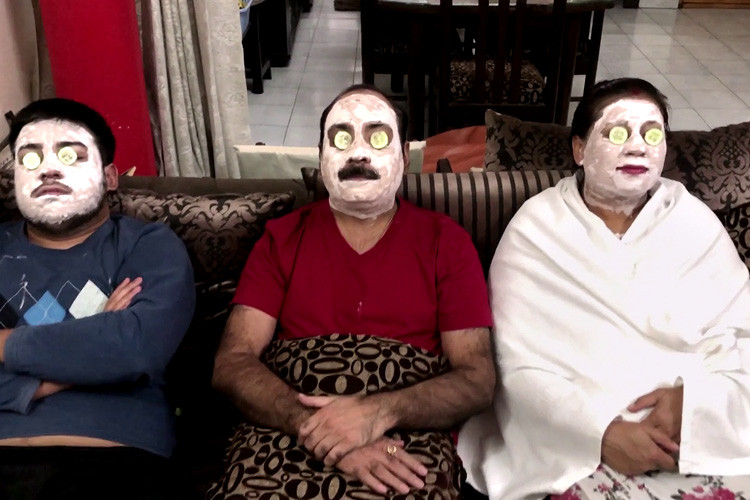 Ads made by Little Lamb Films during the lockdown
Exactly how many ads have you produced since lockdown was imposed on March 24 and which are those ads? Did you have to say no to anyone?
As of today we have worked on some 15 projects since lockdown began in India. That is an insane number. Five directors at Little Lamb Films (Nobin, Devanshu, Tiyash, Sreemoyee and me) have worked round the clock to deliver films. And the work has been quite interesting to say the least. From Tata Sky to Tata Pravesh, from BBC to Fortune, from Himalaya to Parle G – we have churned out interesting work in record turnaround time since we understand how critical it is for brands to make their presence felt in the current scenario.
Tell us some stories/anecdotes about the making of these ads – challenges, bloopers, breakthroughs…
Plenty! I remember during Tata Sky, we shot across seven Indian cities and one of them was in Jodhpur where we shot this old farmer. Post shoot, we realized that no one in the farmer's household knew anything about e-mails. For the next six hours, Mona – my wife and Little Lamb's co-founder – had to take an online tutorial and educate the family how to send mails. On another occasion, the day's footage was accidentally deleted by the actor's husband. We had to reshoot the next day.
Do you think marketers will expect faster turnaround time going forward, as ads are being made in days instead of weeks/months?
Well, they can surely expect faster turnaround time while this WFH phase lasts. But once the situation becomes normal, we will have to go back to our regular timelines. One thing every client has realized is that there is a qualitative difference in the films that we are doing now with that we used to do then. And that has primarily to do with the limitations of shooting. Time given to pre-production has no substitute.
What is one positive outcome of this period, according to you?
The resilience of the human spirit. The desire to stand up when odds are against us, to do something for others. I have seen that in a lot of people. Even for us… we have managed to keep it going for casting directors, actors, editors, voice-overs, music directors, online artistes, engineers. We have tried to generate work for as many as possible. A lot of other film-makers are doing the same. They are helping households run. But my heart goes out for our daily-wagers – spot boys, electricians, light boys, art setting, carpenters and others. We are contributing to funds for them, hoping the crisis ends soon and we are allowed to assemble for shoots.
What next? What are you working on in the short-term and long-term?
Little Lamb Films' next feature Marichjhapi is part of the Cannes Film Festival L'Atelier this year. This has now become a virtual co-production market and we are looking forward to it. That's in the short as well as long run. On the advertising front, we are already booked for a couple of projects the moment lockdown is lifted. However, that would be in the long run. As of now, films from home zindabad.