Q] What is the concept and insight behind this new campaign? What is the objective of the campaign?
With this digital campaign, we want to establish a brand recall that whenever any aspirant seriously thinks about going for Government exams, then Testbook is a place where they will get quality and affordable learning. In the last seven years, we have largely been focusing on performance and transactional marketing. In the last four to five months we have realized that we need to start focusing on brand marketing as well. Our audience is primarily Government exam audience. We have rolled out around four-five different videos on YouTube and OTT platforms.
Q] How easy or difficult has it been to carve out this positioning for your brand?
We observed one thing that ultimately it comes down to affordable education. So although there is a lot of competition, most of the target audience/aspirants come from lower middle class or middle class backgrounds and although everyone is looking for quality education, their purchasing power is limited. That is where we wanted to position ourselves as, an affordable quality education provider in the space. Pre-COVID, we were operating some offline touch points and with that we knew that we are far more immersed in the customer journey as compared to any other competitor. We have grown on subscriber base by almost four times in the last eight to nine months.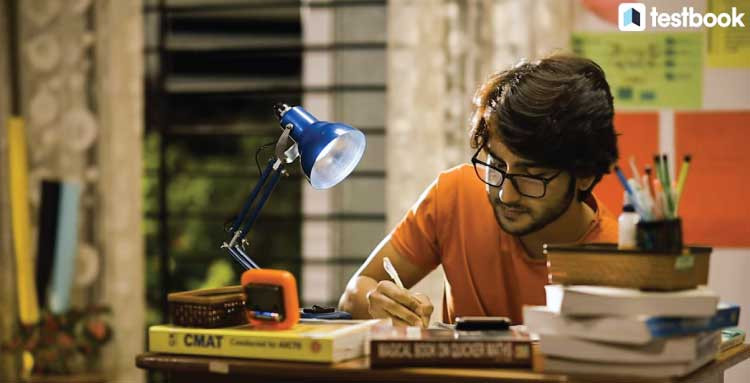 Q] Now that the economy is opening up and schools and colleges will hopefully start running as before, do you see e-learning platforms also having a physical presence? How do you see things going forward?
We have operated offline operations in the past. We were doing computer labs in Bihar, also had a lot of tie-ups with coaching centres in our initial phase of the journey. But as top players in this industry start focusing on tier III and IV towns, there would be initiation of some kind of offline presence, because unlike crowds in metros and tier I, it is really difficult to get transactions from Tier III and IV. People in these small cities are not habituated to purchasing online. So you have to bridge that trust gap and having a physical presence is the easiest way to do that. People can see you and can come to you in case of any difficulty. We are also thinking in those lines and will be launching some kind of physical presence next quarter.
Q] Year 2020 has been a watershed year for the entire ed-tech industry. How has it impacted your company?
The industry was growing at a fast pace regardless of COVID-19 outbreak. Post COVID, people did not have an option but to go online. And most online solutions did a far better job in their niche as compared to offline players. So obviously the entire industry was on a positive inflection point. But we focus on government exams, and most of these exams are small duration preparation exams, barring a few like UPSC/ GATE. And since these exams got postponed, aspirants took a back seat. It impacted both numbers on the revenue and traffic side, etc. Somewhere around June things started looking better, some organizations started putting out dates and the aspirants started coming back and there has been no looking back.
Q] How do you see the industry going forward and your brand in it?
From an Indian consumer point of view, inherent demand for education and learning is only going to increase and as things become more accessible to people, demand for quality will also increase over time. We are still very early in terms of ed-tech and e-learning in India. Very small percentage of market has moved online. In the next five years we'll see 10-15 large companies operating in different niches within education like preschool, secondary education, higher level skills, etc. As far as we are concerned, we have found ourselves a very good niche, which is growing rapidly. We want to focus on going deeper into this niche by covering more vernacular and state level exams. We want to be a player who is known for all Government exams, be it Central or State Government. And we are confident that the next phase of growth will come from that vernacular content.
About testbook.com
Testbook.com, incorporated in 2014 by four alumni from IIT Bombay, Ashutosh Kumar, Manoj Munna, Praveen Agrawal and Narendra Agrawal, is an online learning and assessment platform that provides a full-stack portal to prepare for public-sector employment from anywhere in the country.