Minal Somany, Brand Custodian, Somany Ceramics, speaks about the company's post-pandemic strategy and how it is targeting audiences in the rapidly urbanizing tier-III and tier-IV cities with brand ambassador Salman Khan featuring in ad campaign.
Q] Please tell us about the idea behind the campaign 'Zameen se Jude' and what synergy do you see between Salman Khan and brand Somany?
We deliver products that are world-class in quality, design, style, and innovation, but are rooted in our Indian values. Salman Khan fitted in with our ethos, zameen se jude, and also endorses our brand. The campaign showcases the culture of the 50-year-old company. Salman Khan embodies our values as despite being a world-class actor, he continues to be humble and zameen se jude.
Q] What's the media mix of your campaigns and what are the metrics you are trying to achieve?
We follow a 360-degree approach. We conduct promotional campaigns on television, which cover news in Hindi, English, and also on digital mediums. We are strongly pursuing other ATL activities with our dealers such as putting up strategic hoardings. We have a strong presence at all the strategic airports. Besides metros Delhi, Mumbai, and Kolkata, we are also looking at the airports in tier-II and tier-III cities.
In cricket, we have an on-ground presence. Cricket is a universal language across India, and transcends geographies, languages, and cultural barriers and so, by using cricket as a medium to advertise, we will be able to penetrate deeper. We are also stepping up our digital marketing initiatives and other activities, and expanding capacity by 20% per annum, which is almost 12 billion square metre per annum — 4 billion each in the south, north, and west. We partner with 300 to 400 dealers a year, have 350 showrooms presently and add about 50 to 60 exclusive showrooms per year, which showcase almost all our products, and serve as touchpoints for our customers. We hold regular meets with our architects, plumbers and dealers to promote our offerings. As part of our brand strategy, we are targeting tier-III and –IV cities, following the urbanization trail.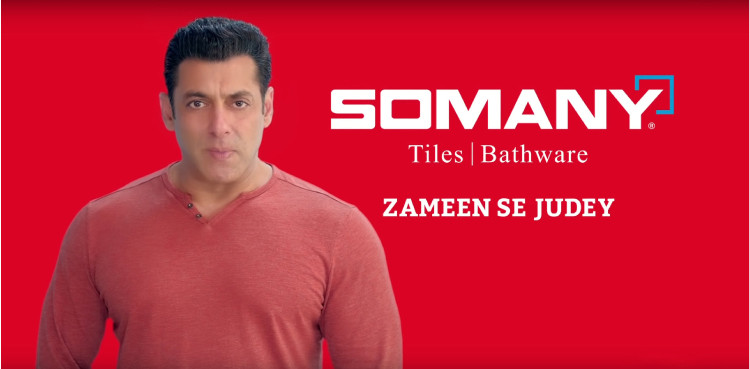 Q] As mentioned earlier, you have stepped up your digital marketing strategies. Please elaborate on that?
To reach the millennials, we have tapped the OTT platforms as well. We are going very strong digitally. As of today, we have over 3 million views on YouTube for our commercials. We spend around 8-10% of the ATL budget and 3-4% of the total budget on digital activities. Our budget hasn't changed much but we are now using it more efficiently.
Q] You talked about allotting your ad spends efficiently. Please elaborate on that?
We're running target-focused advertisements, which digital platforms like Instagram and Facebook allow us to do, and have strategically relocated our hoardings. Most importantly, we are targeting the tier-II and –III airports. Our ad spends are more focused now.
Q] The ceramic tiles market has become quite cluttered with so many brands operating. How does Somany Ceramics stand out in the crowd?
There are several tiles brands across the country, but being an old company, we are among the top three. Our sales network is very strong with 1,500 dealers across the country. So our market penetration is deep and wide. Our brand strategy goes hand-in-hand with our sales targets, which has made us what we are today. Our brand ambassador Salman Khan, with his ever–increasing mass appeal, has only added to our efforts of growing as a brand. All in all, we've had a good run with our brand ambassador.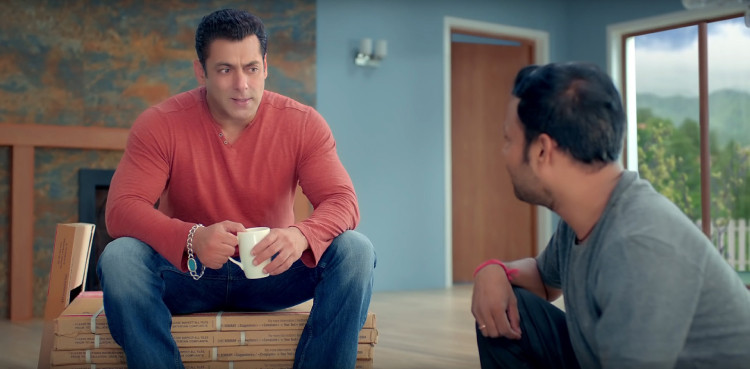 Q] How do you come up with new designs and trends in tiles and understand what would a consumer prefer?
It's a combination of several factors, involving a thorough study of what our customers like and how they choose. Our strong network of architects and designers help us in decision-making and guide us about the trend these days. We are very strongly influenced by the Italian and the Spanish markets because they are the trendsetters. We draw our inspiration from shows all over the globe, especially Italy and Spain. At the same time, we innovate. We have a VC patent for a tile, which comes with scratch-proof and abrasion-resistant qualities.
We offer slip-shield tiles. These tiles are provided with slick shields so that users don't slip and fall even in soapy water. We also offer temp-shield tiles, which are used on terraces to keep the rooms cool. A lot of innovation is taking place in our labs and factories.
Q] What would be your learning from the pandemic? How did it affect your line of business?
The pandemic has pushed us to think out of the box. And it has made us efficient in terms of saving time, becoming digital savvy, which might be what our company was lacking in. So, we are stepping up our efforts to make our digital presence stronger and are converting many of our catalogues into a concise e-format, which can be easily sent to customers at the click of a mouse. We are foraying into e-commerce. Though it is difficult to sell tiles on e-commerce, we planning to do it through sanitaryware fittings. We are using AR and VR technologies as ways of marketing our products. The best part is that the pandemic has not deterred us from staying in touch with our dealers, stakeholders and team members. We used the time during the pandemic to better ourselves and move ahead with a clear vision and focus.