What can I say… I have lost my longest-lasting professional friend, since my Cadbury days in 1975. That makes it 45 years ago. I joined Cadbury as Brand Manager in 1975 and on the very first day, besides meeting my boss Khush Engineer, I met an extremely affable young man who put me completely at ease in a new environment.

He first took me up to the famous lounge at Cadbury House which was like the men's room of a colonial club for a cup of coffee and spoke about everything other than work. When it was lunch time, he invited me to his house for lunch. He stayed close by, on Peddar Road, and he rode pillion with me on my scooter.

In the subsequent four years, I had many lunches at his house. He formed a dinner club of sorts, along with Ismail from Bombay Branch office, Raman from Sales and me, and we went to different restaurants with our wives once or twice a quarter.

I remember sitting in an open office. My desk had three drawers only on one side. He sat one desk away with Roque, our Media Manager in between. His desk was larger, he being my senior colleague, with a set of drawers on either side! At that time, Cadbury was headed by a Scotsman, to whom our boss Khush reported, and who I would say was known as much for his sartorial elegance and charm, as his knowledge of the chocolate business.

One fine morning, I got a call on my intercom. There was a typical Scot voice at the other end, saying "Mr Balsara, would you pop in for a minute?" I stood up, straightened and tightened the knot on my tie and hurried along to his room. Just as I was about to open the door to his anteroom, a hand from behind pulled me firmly by the collar. It was Goutam, who had played a prank on me, and was having a hearty laugh at my expense!

We must all thank Jaideep (Gandhi) for giving us an opportunity to meet Goutam last month at his son's wedding. We did not know it would be our last meeting. Goutam was at his cheerful best and chided me for having two parties at my house, both of which he could not attend since he was on holiday with his extended family. I had promised that for the next party I host at my house, I would first consult his holiday calendar before fixing the date!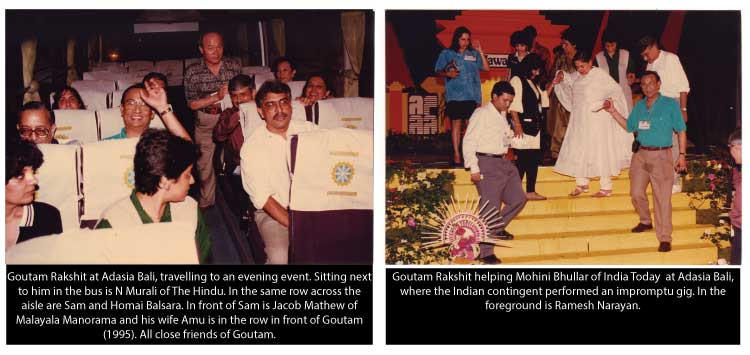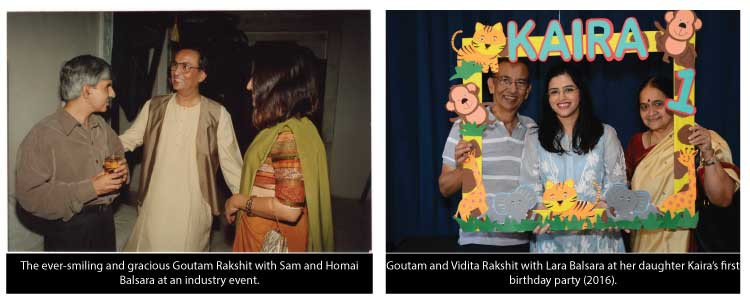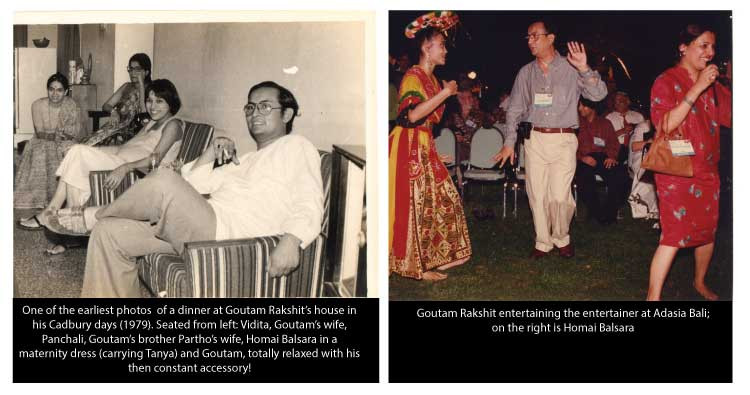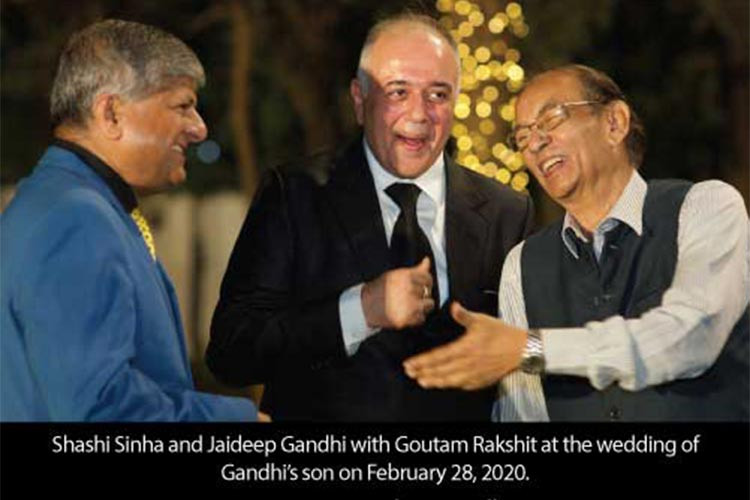 I have followed Goutam academically, professionally and even in the matter of our medical records. He joined Jamnalal Bajaj Institute for an MBA. I did the same two years later. He joined Cadbury. I joined Cadbury, six years later. He left Cadbury to join advertising agency Clarion. I left Cadbury to join advertising agency Contract. He left Clarion to start his agency, Advertising Avenues. I left Mudra (after Contract, I had joined Mudra) to start Madison.

Wait, there's more. He had a bypass surgery. I followed in a few years, when I had bypass surgery myself. He preceded me as Chairman/President of most of our industry associations. In committee meetings of all associations, his views always counted. When the Advertising Agencies Association of India (AAAI) had a long running battle with the concept of media agencies and even passed a rule that an advertiser could not appoint a media-alone agency, I remember it was Goutam who first changed his mind and Ram Sehgal, the then President of AAAI, and he met me over a drink and told me that wiser counsel had prevailed and AAAI recognised that it would not be able to stop advertisers from appointing media-alone agencies.

My wife Homai, who waded through hundreds of photographs from our album to find a few that you see on this page was also very close to him. One of the few people in the industry that she was close to. She did not forget his last birthday and called him from Europe, where she was holidaying.

Vidita, please have courage, we are all there for you. Please accept our heartfelt condolences and pass the same on to Gaurav and Kunal. May Goutam's soul rest in peace. Amen.
(PS: We plan to hold a prayer meeting for Goutam with industry associates as soon as the lockdown is lifted. IMPACT, I am sure will help spread the word as soon as the date is fixed. Requesting all Goutam's friends to watch out for the date and come for the meeting.)