Q] Your latest campaign on Valentine's Day had a different messaging from most beauty brands. What are the challenges you've faced in building differentiation for your brand?
Why should Valentine's be the only day when we celebrate love? Why does the world perceive Valentine's Day as a festival for couples? If the festival is about love and love is the identity, we tried to connect with our audience by three emotions. We created an identity called 'Haq se Single' for singles, an identity titled 'Dil, Dosti, etc.' for friendship, the third one was for people in a relationship termed 'Chalo Ishq Ladaaye'. This is how we wanted to communicate targeting three emotions with three identities.
Q] Beauty ad spends in India are projected to grow at 7.6% this year on the back of strong consumer demand. How do you plan to capitalise on this growing demand?
Around 40% of our revenue is being spent on marketing currently. We are planning to bring it down to less than 25% in the coming years. The most important thing is what we show because the consumer is buying your product for the best nourishment and care that their body deserves ultimately. Regardless of where we spend, the point is not to tell our audience that they will become this or they will become that, but to tell them this is the best nourishment and care that a particular body part needs; we are transparent about the quality of the product.



Q] The Beauty Co. launched the D'wine range recently; what was the response to it like and what is its contribution to the portfolio overall? How do you plan to diversify your portfolio further?
Many people in the media ask me – why D'wine? How did you think about it? Why did you come up with D'wine? It was something I've always wanted to do but I was waiting for the right time where I could execute it exactly the way I want. It is very easy to think about an idea, get a product, package it and just start selling it online. The point is that this is not an experiment – these products have been created with great care and research. D'wine is going to be a game-changer. In terms of our portfolio, we have a list of 20 to 25+ SKUs lined up within next six to nine months.
Q] You have gone on record in the past about your plans to expand The Beauty Co.'s physical footprint. What are the timelines you're looking at for your expansion, and which markets are you focusing on?
We have already started expanding internationally. We are already supplying products to three different countries and are expecting repeat orders very soon. We expect to develop a share in the international markets gradually. Talking about the Indian offline ecosystem, by the next quarter of the financial year, our target is to be present in at least three states. The planning is done. We are just waiting for the financial year to end.
Q] Will you also be looking to leverage traditional mediums of marketing as you expand offline, such as TV, Print and Radio?
I would love to, but looking at the current situation, experimenting and spending money to explore the traditional marketing media is not feasible at this stage. We will explore it a little later when things are normalised and this pandemic is over.
Q] What is the composition of your audience, and where do you get traction from? Which is the TG that you want to bring into the fold?
Our customers are from tier I, II and III cities. The D'wine launch and upcoming launches that we are planning will cater to the tier I and tier II markets specifically. We are not present in tier IV. We do not have any plans in the near future to get into that segment.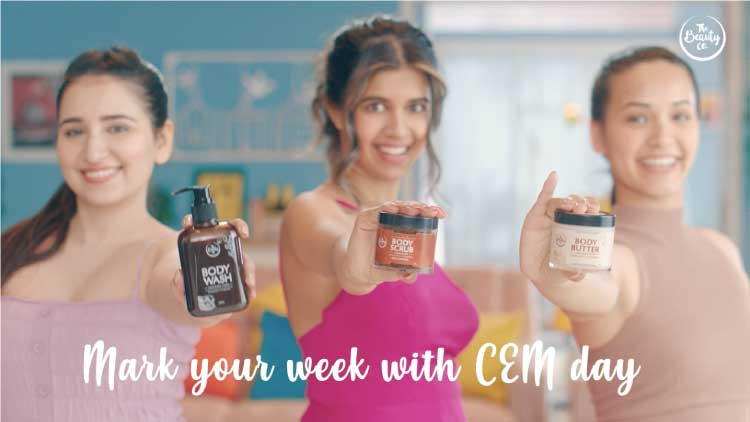 Q] You are present on several e-commerce platforms like Nykaa and Amazon. What is their contribution as compared to your own platform? What are the kind of partnerships that you're looking to leverage in the future?
Our website is contributing 33%, Nykaa is contributing 33%, and Amazon, Flipkart and the rest are contributing 33%. Our own platform basically contributes as much as Nykaa and the others. We plan to generate more than 60% of the business on our own platform down the line and the remaining 40% we expect will come in from the rest of the marketplaces.
Q] Going forward, where do you see growth coming from? What are the categories that you plan to expand?
If you look at the journey of The Beauty Co. since its inception, we have been trying to create hero products, and hero ranges. Our teeth whitening powder, the first SKU that we launched is the number one bestseller to this day. We plan to expand more into oral care and create a proper range for it. Similarly, we want to also expand on our chocolate coffee range which has been doing exceptionally well. The world knew what CTM (cleanse, tone, moisturise) was but The Beauty Co. came up with cleanse, exfoliate and moisturise. CEM is going to be the new regimen for your face and body.