ON CONTENT, THE BIGGEST BET:
We make sure that we address a large audience with content across genres and consumer preferences. At the top end, we have premium Hindi content, and the best of international content in English. And then sports – be it basketball, WWE, football or cricket. Almost 70 million people had watched the FIFA World Cup on our app. We were among FIFA's top partners worldwide in terms of consumption in India. We also have a huge movie library, and a large show library in Hindi because of our Television channels. We are now creating our own pipeline of originals across three languages - Hindi, Tamil and Telugu. Then we have multiple partnerships to create content jointly, build content libraries, and host the entire library in multiple languages. Given that we have an audience of 70-80 million active users monthly, we have become a great platform for independent content developers to partner and make their content available to a large customer base. We are partnering with the likes of TVF and Arre for content development, independent of what we do on Television and in movies.
We are now making the popular Crime Patrol original for digital in Tamil and Telugu, with stories from those markets. Victoria, Good Doctor Season 2 are award-winning shows. Poldark is a fantastic show. Power is very big too, and we are coming out with Season 6, which will be released more or less on the same day and date as in the US. Into The Dark is a big show. Some other big shows are LA's Finest, Britannia and Riviera. So we have big scale content, coming from the best content producers worldwide. It's the power of story-telling that makes consumers love what they see.
Our new show Gullak, for example, is a beautiful story told in the right way. It didn't need stars; it needed good actors, good artistes, and good story-telling in the right environment. It needed to be done authentically. There are stories when you need to put the stars out there, but the OTT environment clearly shows that you really don't need stars for every show, and you can get away with good and authentic story-telling. We will surely look at period dramas, because there is traction for period dramas on SonyLiv.
We also will do some exciting stuff around KBC. Last year's KBC was very exciting for us because we did 'play along' - sit at home and play the game with Amitabh Bachchan, which roped in a million-and-a-half people. Some of our experiments on sports, on play along, on real time voting in Superdancer on TV, have been dramatic.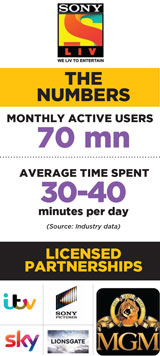 ON LAUNCH OF GAMING PLATFORM:
The gaming platform within the Sony Liv app has a lot to do with our shows. For example, simple content like Alladin and some of our kids' shows, are very extendable to gaming. So is CID, our popular franchise. We are creating simple games around these. We are also looking at games around sports. The whole idea is to create additional interactivity and get more time spent on SonyLiv beyond video. Our target is a slightly younger age group. The TG will obviously overlap with the current SonyLiv TG, because we are using the same characters and the same content to reach out to the audience.
ON COST OF CREATING CONTENT AND ACQUIRING TALENT:
Today, most of the content that we are creating is probably more expensive than Television content. Our investment on shows on a per hour basis is more than what we are putting into Television. So, the battle for content is obviously moving the needle on cost, but we realize that consumers need good content; we have to give them the best content available in the market. If that means investments to bring in the best talent and the best story-tellers, we will do that.
ON TRAFFIC FROM TIER II, TIER III CITIES:
The highest growth that we are seeing comes from non-metros – small towns beyond the top 5-6 cities. We reach may be 1000+ towns in the country. So, we have a long tail of consumption, obviously dependent on 4G and mobile signal availability.
ON UPTAKE FOR PAID CONTENT:
There is a large enough market today, and enough advertiser interest for OTT content. Almost every top brand is advertising on SonyLiv – all the big international brands, all the e-commerce brands. The last time we did a big event, it was the FIFA World Cup where we had almost 40 advertisers, all big names. In a 3-6 month period, we normally have 150-200 advertisers on SonyLiv. The advertising business is big enough to grow this business and for us to continue investing in it. We are excited about the growth on the subscription front too. We will see a balancing of monetization through subscription and through advertising over a period of time. Today we are seeing significant growth on the subscription side, while the advertising side remains robust. In fact, OTT advertising and video advertising are part of every media plan now. That is a huge change we have seen over the last 2-3 years.
ON MONETIZATION OF SONYLIV:
Today, the numbers are big. The market is big enough. The opportunity is big for all of us. There is enough advertising and subscription happening, for us also. Our customer base is growing, and therefore our advertising and subscription numbers are growing, almost 2x-3x over the last year. So, there is significant traction on the monetization side. But this market has miles to go. If today it is at 300-350 million digital video users in India, this number is expected to go up to 600 million in the next 2-3 years. As a result, the entire pie will be much larger than it is today. As a leader in this business, we will see SonyLiv growing faster than most others.
ON PARTNERSHIPS ON LIVE TV:
People come to us for a lot of live sports. News is another big category where live is consumed a lot, and we don't have a news channel in the Sony system. So, we have partnered with Hindi and English as well as language news services. Now, we have 70-80 linear news channels, therefore it's a full 360-degree service. We probably get about 7%-10% of our consumption from news.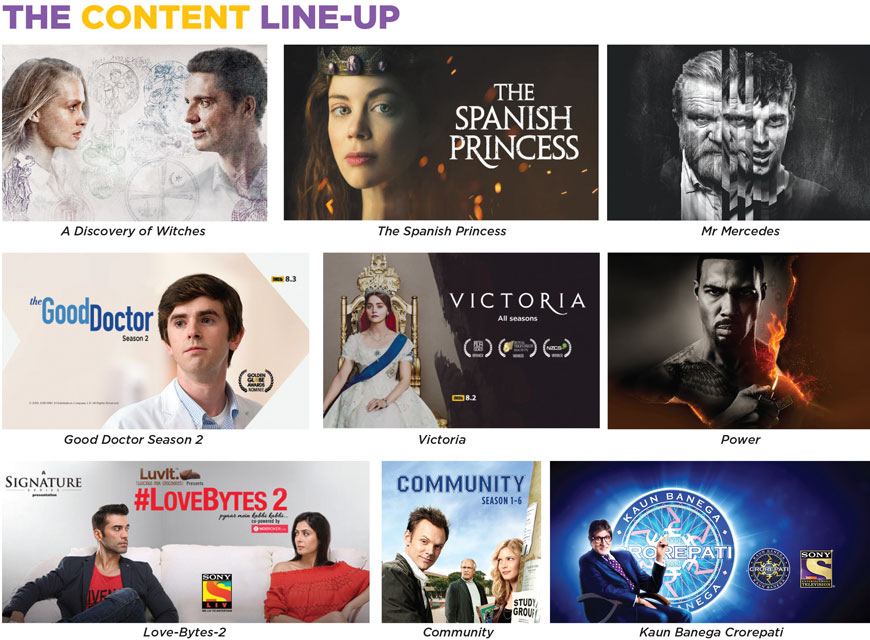 ON GROWTH AND REVENUE STRATEGY:
We are doing a lot of work on the language content side, and language for us is the big growth story. We will continue to build more and more content in Tamil and Telugu. Eventually, we will look at other languages also. From a predominantly Hindi-oriented content app, we are fast evolving to become multi-lingual. We are looking at partnerships with content developers, content creators or with people who own content in those languages, and how we can acquire some of it, plus create originals. There is a roadmap for going across languages. The other thing that we are doing is to build interactivity on our platform. The idea is, beyond video, can we look at other touch-points that can make our consumers spend more time and give us opportunities to monetize better.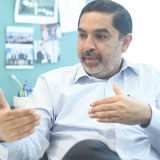 ON CHALLENGES AT SONYLIV:
Fundamentally, the challenge we all face is the issue of growth. We look at what new consumers are coming into the market, what are their consumption habits, what kind of content do they want, what is the shift in consumer behaviour, and therefore how do we address that demand. The demand is growing at a very fast pace, as the industry grows at 30%-40% year on year. We have to make sure that we are relevant to the user, providing the content that he/she needs. Also make sure that the experience on the app is good. We are currently running about 14 versions of the app, on Android, iOS, Fire Stick, Chromecast, Apple TV, connected TV apps and Xiaomi. Plus, you are looking at original content being created in multiple languages, and gaming and interactivity as a big part of what you are offering. This is a large shift, and it has a great future going forward in satisfying the consumer's entertainment needs.
ON INTERNATIONAL EXPANSION PLAN:
Internationally, we will go into more markets. UAE is the first market we have gone into. We want to offer the audience a subscription service in that market. So, let's see what the feedback is and based on that, we will plan to enter more markets. We will do an Asiabased survey for the rest of South-east Asia, and then for Europe and the US. The idea is, wherever there are Indians, we should be able to offer them SonyLiv seamlessly.