The 13th edition of Indian Premier League (IPL) might possibly become a new reference point as far as live sporting events are concerned. With an expectation of record-breaking viewership and almost 95% of Star Sports' inventory being sold at an ad rate of 25% higher than last year, this year's IPL with a new title sponsor, Dream11 promises to be a game changer.

"This is going to be the biggest IPL ever, both in terms of viewership and revenue. We have sold 95% of our inventory and have about 18 sponsors for the show so far. Brands had allotted spends for IPL + Asia Cup + T20 World Cup, and now with Dream11 IPL being the only cricket property for 2020 plus it being a festive season, it has become the obvious choice for brands to make," says Gautam Thakar, CEO – Star Sports.

According to media estimates, Star India clocked around Rs 2,200 crore as ad revenues across Television and Digital in 2019. This year it is expected to go beyond that benchmark by 20-30% and the fact that these advertising deals were closed within a span of six weeks (since the BCCI announcement), just goes to show the pent-up demand for a live sporting event that Indian audiences and brands have been waiting for.

"In India about 40-45% of the entire advertising spends happen between Ganpati and Diwali. Given these factors, it is a positive that IPL is happening at this time. I expect that it will herald the return of normalcy in some way. Ad rates and pricing are a function of supply and demand. It's not a normal year, so there will be that overhang. But amongst all the properties on TV, this will probably do the best," says Ashish Bhasin, CEO APAC and Chairman India, Dentsu Aegis Network
Digital First players
The flavour of the IPL season is digital-first players, especially edu-tech and esports platforms that are betting on the game to work its magic for them. From Dream11 to BJYU'S to Unacademy, digital-first companies have collectively pumped in over Rs 400 crore by way of sponsorships so far.

Dream11 won the bid to become the title sponsor for the tournament for the year 2020 at Rs 222 crore after Vivo's exit, while edu-tech firm Unacademy has been signed on as an official sponsor for a reported amount of Rs 120-130 crore for three seasons. CRED too came on the BCCI roster as the 'official partner' for the tournament for the 2020 to 2022 seasons.

Byju's is the title sponsor for pre and post live sessions on Star Sports. "Though Dream11 can already brag about being the first Indian gaming company becoming a unicorn, Brand IPL is a beast in itself and getting the top spot there will only add value.

Bagging the title sponsorship paves Dream11's way into the big league, gives the brand a huge fillip in terms of visibility as well as bolsters its position as a serious player who wants to scale up and take centre stage," says Shashwat Das, Founder Director, Almond Branding.



Sponsors on Star Sports for IPL 2020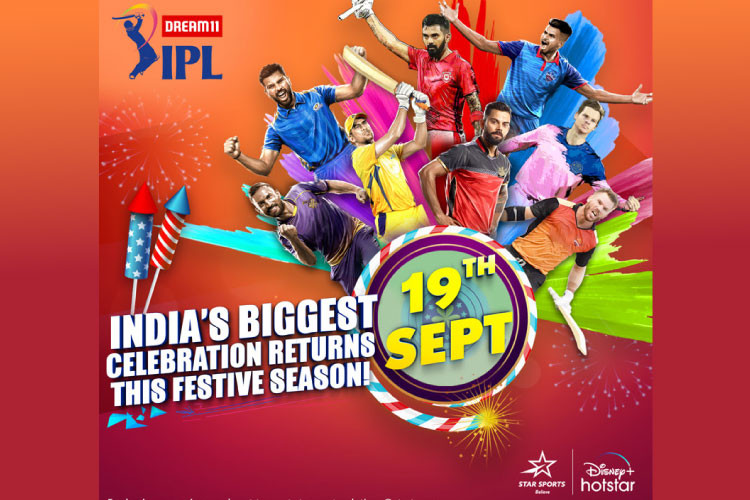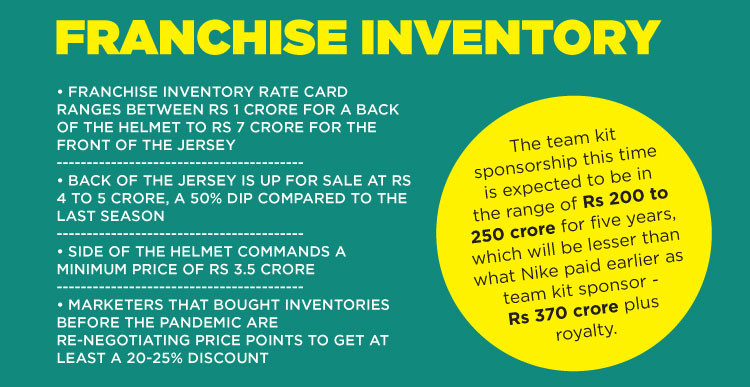 After the suspension of Vivo as title sponsor for 2020 Indian Premier League (IPL) due to the backlash against Chinese companies amidst the Sino-Indian border dispute, the Chinese connection with IPL seems to stay as Tencent Holdings, a Chinese investment company, is one of the major investors for Dream11.

The sponsorship amount worked in a ratio of 50-50 between BCCI and the franchises. With this amount reducing to half, each franchise will have to bear a loss, coupled with the loss of gate money.

Also, so far, BCCI hasn't been able to get 'team kit sponsor' to its Invitation to Tender (ITT) for team kit sponsorship and office merchandising partner. Although it was reported that Puma and Adidas might look at clinching the Team Kit sponsorship deal, the response has been lukewarm.

The team kit sponsorship this time is expected to be in the range of Rs 200 to 250 crore for five years, which will be lesser than what Nike paid earlier as team kit sponsor--Rs 370 crore plus royalty.
Team Sponsorships
If we look at the team sponsorship revenues, franchises like Chennai Super Kings, Kolkata Knight Riders, Mumbai Indians and Royal Challengers Bangalore are likely to earn anywhere in the range of Rs 18 to 20 crore, minus the central pool revenue. Meanwhile, the other four franchises are likely to earn anywhere between Rs 10-15 crore.

According to reports the rate card for franchise inventory for IPL 13 ranges between Rs 1 crore for a back of the helmet to Rs 7 crore for the front of the jersey. The back of the jersey is up for sale at Rs 4 to 5 crore, a clear 50% dip compared to IPL12, while the side of the helmet this year commands a minimum price of Rs 3.5 crore.



"As a company we have had a very long association with IPL. I am delighted that now, with the launch of Vi, we are carrying this legacy forward. Our association with Dream11 IPL 2020 will provide Vi, instant connect with millions of viewers, and I am confident that this will not only help build awareness of Vi but also help in building relevance and customer confidence."
Kavita Nair
Chief Digital Transformation & Brand Officer,
Vodafone Idea Limited



Programming for IPL 2020 on Star Sports
• Increased programming content for pre-shows
• Early start at 7:30pm for the fixtures will increase audience availability by more than 20 % (Source BARC)
• Lesser double headers
• Besides English and Hindi audience base, Star Sports will telecast IPL in four independent dedicated language channels in Tamil, Telugu, Bangla and Kannada

HOW IPL 2020 WILL PLAY OUT ON DISNEY+ HOTSTAR VIP
• Dream11 IPL 2020 will only be accessible to new and existing subscribers of Disney+ Hotstar VIP and Disney+ Hotstar Premium
• Disney+ Hotstar current subscriber base is 9 million
• New features added to the interactive Watch'N Play social feed
• Fans can express themselves by using 'Hotshots' selfies or a new video feature 'Duets', the best of which will be broadcast on Star Sports
• Recharge packs with telecom operators expected to bring in an additional 15-20 million subscribers
• The first five minute free users may be maximum 50 million, leading to a total reach of 80-100 million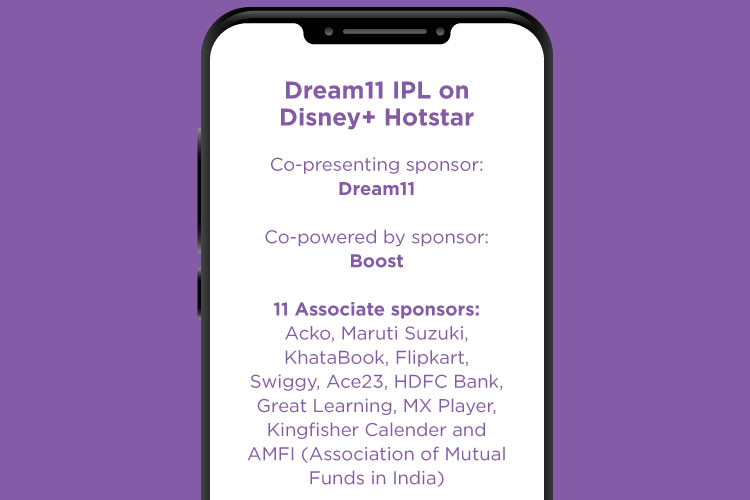 The primary reason to choose Dream11 IPL 2020 is the synergy between our recently launched short-video app, 'Josh', which is a great platform for young talent across Bharat, very similar to Dream11 IPL which is also a platform for Indian youngsters to perform and showcase their talent on the global stage.

We believe this season of Dream11 IPL, like always, will do exceedingly well. India has not had access to live sporting events for over six months now and nothing can rally this nation together like cricket and IPL, especially when most people are still restricted to their homes.
Umang Bedi
Co-Founder, Dailyhunt

A look at the BCCI sponsors

• Dream11 won the bid to become the title sponsor for the tournament for the year 2020 for Rs 222 crore after Vivo's exit
• Unacademy has been signed on as an official sponsor for a reported amount of Rs 120-130 crore for three seasons
• CRED too came on BCCI's roster as the 'Official Partner' of IPL 2020 to 2022
• Future Group has reportedly pulled out of BCCI's central sponsorship list for IPL this year



"Advertising on IPL 2020 is a promising prospect and we should aim towards a win-win situation for all, as advertisers will be closely tracking ROI and value impact on business. IPL has always been a uniquely strong advertising opportunity, and with online streaming gaining more eyeballs in the current scenario, it's possible that advertisers could benefit."
Priti Murthy
CEO, OMD India



"IPL is one property that has delivered year-on-year throughout all seasons. IPL ratings for each passing year are proof enough for its success. Whether it's the advertiser, broadcaster, BCCI, franchisee, etc. no other league delivers as much as IPL.

This year is going to be no different. In fact, the audience is eagerly looking forward to IPL as it is the only sport which is a perfect combination of thrill and entertainment. Not to mention, it comes after a huge gap of six months in lockdown."
Jigar Rambhia
National Director – Wavemaker India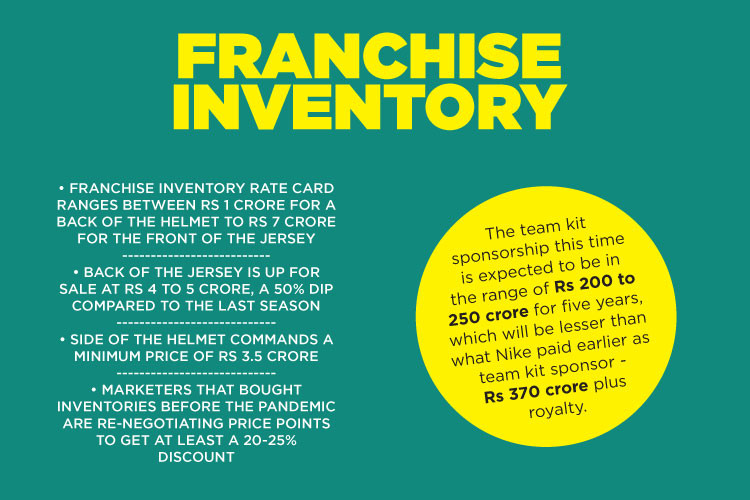 Every year, IPL hits the numbers out of the roof in terms of reach, coverage and ratings. There is optimism that after six months of no live sports, the first big ticket live sports event is coming in. The ratings are expected to be the highest ever.

That's the reason we have signed up and are looking forward to IPL delivering what it has been delivering in the past. The general view is, and I agree to what all the experts have been saying, that IPL should deliver 15%-18% higher reach than last year. If that happens, it's a good situation for all stakeholders - Star, advertisers, BCCI, and the viewers.
Atit Mehta
VP, Marketing, BYJU'S



"IPL this time is expected to be bigger than ever because for a long time there has not been live sporting action. We are looking at a big investment in IPL this time. Also, typically IPL is during lean period of the year; March-April, but this time it is around the festive season.

Additionally because of COVID-19, there won't be big ticket movies releasing during Diwali, which gives IPL a lot of leg room to be the only possible entertainment at that time. Categories like hospitality and travel may not be there but other categories that have been doing relatively well are likely to be present, like ed-tech, FMCG, pharma and healthcare, etc."
Arjun Mohan
CEO India, upGrad

THE DREAM11 MASTERSTROKE
Dream11's IPL title sponsorship is a win-win for both parties



"The launch of IPL in 2008 gave birth to the idea of Dream11. As avid sports fans, we wanted to offer fantasy cricket to IPL fans to help them further engage with the sport they love and showcase their sports knowledge and skill.

Being a proud homegrown Indian brand that is made in India, by Indians and exclusively for Indian sports fans, we would like to thank the BCCI for giving us an opportunity to become the Title Sponsor of IPL, which in our opinion is the world's greatest sports property."
Harsh Jain
CEO & Co-Founder, Dream Sports (Dream11)



"IPL title sponsorship deal with Dream 11 is a win-win for the involved parties. From IPL's perspective, after Vivo pulled out due to unforeseen circumstances and given the current market conditions, it represents a good deal specifically for the reason that this is for a shorter duration (till December 2020) as some sources say, along with various factors such as the matches being played behind closed doors and outside India. For Dream 11, this represents a good value for money deal."
Santosh N
Managing Partner D and P Advisory LLP
and external advisor, Duff & Phelps



Viewership and paywall
According to BARC, last year's IPL garnered 424 million viewers - 51% of the total TV viewing population watched live matches of IPL 12 on 24 channels over 60 matches .With 326 billion viewing minutes, IPL recorded a total of 1.58 billion impressions. The numbers are only expected to grow this year.

According to experts, the viewership is expected to be over 500 million (on TV) this year. An early start to the fixtures this year at 7:30pm is expected to increase audience availability by more than 20 % (Source BARC).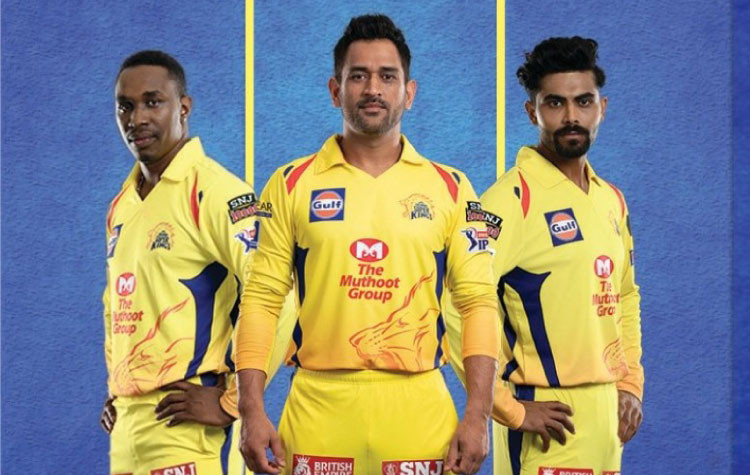 However, for the first time, The Dream11 IPL 2020 will only be accessible to new and existing subscribers of Disney+ Hotstar VIP and Disney+ Hotstar Premium. "This is likely to work for Star in two ways. One, it will shift the non-paying subscribers to television, thus boosting viewership. And secondly, it will boost subscription revenues for the OTT platform," says a source.

With the aim of increasing its subscriber base, Disney+ Hotstar VIP is going all out and tying up with telecom companies, offering live IPL streaming as part of their recharge packages. Apart from the revenue share of the amount of recharge from these telecom companies, Disney+ Hotstar VIP is also contemplating a complete paywall option for IPL this year.

As per this particular deal, Reliance Jio has introduced two new plans under the Jio 'Dhan Dhana Dhan' offer—prepaid plans priced at Rs 499 and Rs 777. Aimed at targeting IPL viewers, both plans come with one year of complimentary Disney+ Hotstar VIP subscription which will offer full streaming of all cricket matches set to be broadcast in the coming weeks.

In 2019, all Jio subscribers who had the Hotstar app, could watch IPL matches live on Jio TV, for free. However, this particular deal hasn't seen the light of the day this year yet. Instead, the company is tying up with telecom majors with live streaming of IPL and a revenue share in recharge packages.

"2019 had witnessed how this partnership between Disney+ Hotstar and Jio TV for the IPL brought significant value to Hotstar with almost 74% increase in watch time compared to 2018 and more than 300 million viewers. But it was when Jio TV offered a free IPL watch to its subscribers.
Though Jio TV has made it paid now, this deal still would bring huge growth in the reach of Hotstar as Jio is the largest telecom operator and is projected to reach 500 million users by mid-2020," says Vishal Agrahari, Media Head from BC Web Wise.

Talking about a similar deal of Hotstar with Airtel, Sathyamurthy Namakkal, Executive Director – DDB Mudra Group and President – OMD Mudramax, says, "Such deals are the order of the day, thanks to the euphoria that IPL will build and attract. There is also a similar deal with Airtel that was closed recently.

Thanks to all these initiatives, coupled with content-hungry India, post COVID, IPL 2020 should surpass 300 million reach this season."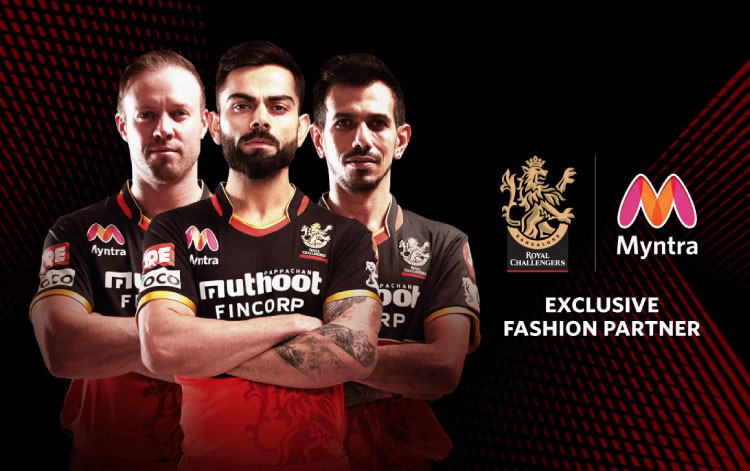 "Both Gulf Oil and CSK will be focussed, more than ever, on working together to develop our campaigns for this season that will be innovative and impactful as we adapt to the changes. Our mantra will be to find the new ways forward, to excite and engage the consumers/fans in the best possible manner. Further partnering with the only AAA rated IPL franchise, CSK, has given us the best ROI Y-o-Y both in terms of consumer engagement and market penetration."
Ravi Chawla
MD & CEO, Gulf Oil Lubricants India ltd



"Considering IPL is no less than a festival for the fans in our country, coinciding with the festive season will only add to the cheer! These are extremely challenging times for everyone and hence value to brands and sponsors will certainly be an aspect of careful evaluation. More clarity will only emerge once we have the new set of sponsorship guidelines. Finally, a win-win-win solution for brands, franchisees and the league will be optimal."
Abhinav Iyer
General Manager, Marketing & Strategy,
The Muthoot Group
According to an industry analyst, these value added packages may bring in additional 15-20 million subscribers for Disney+ Hotstar VIP. "At present, Disney+ Hotstar has 8 million subscribers and approximately 180 million Monthly Active Users (MAU).

One can estimate that most of the non-paid users watch the first five minutes of the match, and out of these, approximately 60% users may subscribe to Hotstar for the IPL. Seeing Jio TV numbers growth during IPL, I see a repeat of 2019 performance in 2020 in terms of viewership and watch time," says Agrahari.

If the complete paywall option is not considered, will these additions in numbers help in getting more advertisements to Disney+ Hotstar VIP? "It should bring in more advertisements to a certain extent as long as Disney+ Hotstar is willing to commit reach numbers for advertisers. Currently, Disney+ Hotstar has 9 million subscribers.

With marketing, they may add 15-20 milliion more subscribers taking the total to 25-30 million. The first five minute free users may be maximum 50 million, which means they will have a total reach of 80-100 million," said an industry expert.

"We have created avenues for interactive advertising innovations which enable brands to engage with their audience more effectively. This has resulted in interest and investment from prestigious brands across categories as varied as auto to e-commerce to banking. All of this, coupled with enormous interest from viewers and fans, makes us confident that this year's Dream11 IPL will be a resounding success," states Nitin Bawankule, President, Ad Sales, Star & Disney India.

"This year on Digital, we would be seeing a new set of SVOD audiences watching IPL on Hotstar, so from a publisher yield management point of view with limited audience base, I expect a slight premium in digital pricing compared to what was offered earlier.

Final deal between TV and Digital will always be on cost-effective relevant audience reach. I'm also expecting a big spike in Connected TV viewership during IPL, as the new age cord-cutter audiences who are home-bound would love to watch IPL on Hotstar via CTV," says Bharat Khatri, Country Head, India – Xaxis.

This year Disney+ Hotstar VIP has added new features to the interactive Watch'N Play social feed. Cricket lovers can express themselves by 'Hotshots' selfies or a new video feature 'Duets' that lets fans create customized videos showcasing their rendition of famous shots and reactions of their favorite Dream 11 IPL Heroes; the best of which will be broadcast on Star Sports.

Uday Shankar - President, The Walt Disney Company APAC and Chairman, Star & Disney India says, "Over the past few years, IPL has become the most loved sporting tournament in the country.

After several months of the lockdown, we believe that this tournament can be a catalyst in ushering in new optimism and smiles in India, with millions of fans cheering together from all parts of the country. Our use of technology in presenting this immersive experience will not only set a global benchmark but also redefine the way we watch and enjoy sports in the coming years."