Deepa Krishnan, Director, Marketing, Category, Loyalty, Digital at Tata Starbucks shares how the company's expansion drive in small-format dine-in stores and food innovation is aiding its robust growth in the physical and online space, placing India among the top five growing markets for Starbucks globally.
Q] How do you see the recently launched 'Bake in Store' concept improving the coffee experience for consumers?
Our focus at Starbucks has always been about extending an elevated & personalized signature coffee house experience to our customers. The 'Bake In' format is an exciting and novel concept, which we have introduced in India exclusively to our Backstage Khar outlet in Mumbai.
This launch is yet another innovative avenue that offers our customers a handcrafted curated menu featuring freshly baked savory and sweet delicacies to relish. Our 'Freshly Baked at Starbucks' features Cocoa Hazelnut Croissant, Butter Croissant, Chocolate Twist, Onion & Cheese Twist & Strawberry Lattice. They are all part of our endeavour to innovate with food in our stores in India.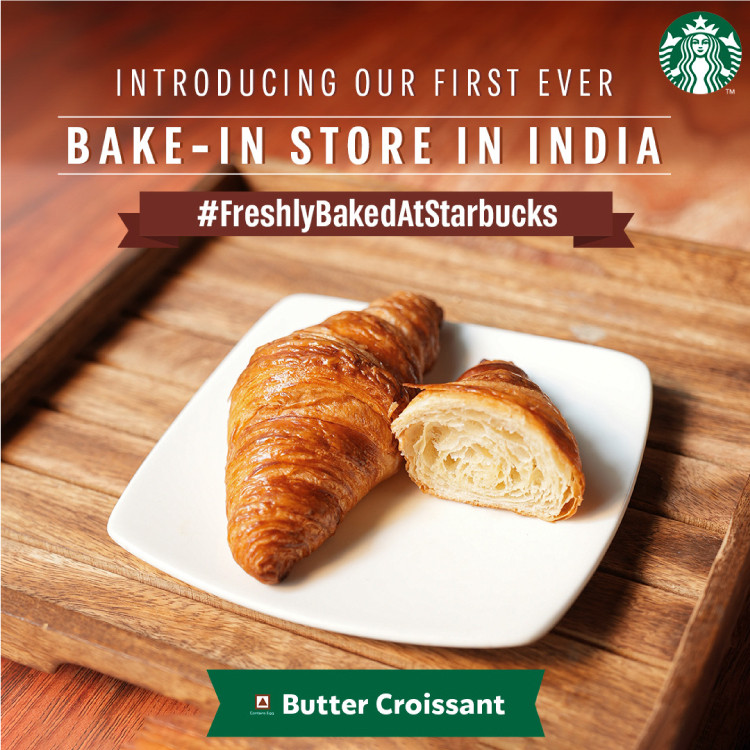 Q] We are nearing the end of FY 22 and no doubt businesses have had a tough time over the last two years. How has this period been for Tata Starbucks?
The year 2022 will mark Tata Starbucks' tenth year in India which has emerged as one of the top five fastest-growing markets for us in the world. Tata Starbucks registered 128% revenue growth in Q2 this year. We observed a better recovery as we unlocked post the restriction after May 2021, than last year as we were better equipped to respond to the restrictions and changing consumer preferences. We have redefined our omnichannel presence for our customers to continue enjoying an authentic Starbucks experience, even in the comfort of their homes.
Our focus for the majority of last year has been on driving digital innovation - Mobile Order and Pay, Contactless order and delivery, and E-commerce.

Q] How has digital contributed to Tata Starbucks' growth?
We're a brand that works very closely with and caters to the millennial generation, and most of them live their life on digital. So we have been a digital-first brand. And a lot of our spending is on the digital platform, unlike traditional FMCG companies. And that's what we've continued to see. We do always look at 360-degree campaigns, especially when we have a new store launch or a new city launch. But we have always been a digital brand in terms of our marketing efforts. We already have a mobile app, where you can pre-order beverages, and then you don't have to wait in the store, you can just go ahead and pick up your beverage. So that is something that will continue to be there. We have contactless ordering in the stores, which allows customers, again to just walk in and pick up their favorite beverage and food and just move out. So that's as far as the digital bit is concerned. With eCommerce, we can grow beyond where we are currently present. However, a lot of brands like Starbucks are also built on customer connections. And we're very happy to say that our dine-in performance has grown by leaps and bounds, it has also exceeded our expectations.

Q] How are you trying to build upon the consumer response to the dine-in experience offered by Tata Starbucks?
In the whole context of digital, many people sometimes forget how important the whole physical world is. We have robust plans going forward. We will thoughtfully expand in many more cities, we're already present in 26 cities with over 250 stores as of now. In the July -Sept quarter, we opened 14 stores, one of our highest. We also have strong plans concerning marketing in terms of innovation. And beyond city expansion, store expansion, we will of course focus on product innovation as always. We had a very strong lineup for Diwali as well. We had the Diwali blend, exclusive coffee store, a coconut barfi-inspired Frappuccino in our stores as we become more and more relevant to the market that we're operating in. So it's going to be a good combination of strategic expansion, product innovation, focused on digital.


Q] What's your product strategy to meet your expansion drive?
We are expanding in India thoughtfully and aggressively, with a keen focus on the metro and tier-2 cities. We are present in more than 20 cities in the country. We've entered 10 cities since August 2020. We entered Rajasthan with the opening of two stores in the capital city of Jaipur. And our focus is going to be to cover more and more of the non-metro towns if I can call it, the non-metro cities. We do try and customize our products to a certain extent. A lot of customers come to us for our global favorites. But we do mix and match that with some kind of local innovation. For example, the Coconut Barfi Frappuccino, Alphonso Mango, etc.

Q] What's the kind of brand loyalty that Tata Starbucks enjoys with regards to competition?
One of the first things that our customers told us when the pandemic hit the entire country was: what they missed the most was Starbucks, because of the kind of connection we have with our customers, it has become a very integral part of our customers' lives. Even in a tough year, we've grown close to 20% of our loyalty base. It's a testament to the fact that we have a very strong connection with them. We have seen a lot of them coming back to the store, some of them with higher frequency than the pre-COVID levels. Then we have the My Starbucks Rewards members, which is essentially our loyalty program where we are almost reaching a million members soon. And as always we have your special offers for them to make sure that they get the best possible Starbucks experience. Competition is also in spurts, I don't think there is something very significant. We believe that every bit of competition is good because it just creates more talking points around coffee. If some competition can create more love for coffee, why not? The consumer will benefit.