M P Veerendra Kumar, my father who has left us, leavened the public domain of Kerala for the better part of six decades. As an author, orator, politician, Parliamentarian and media personality, he was an abiding intellectual presence in Malayalee life. Our shared social conscience, he enlightened Keralites about the GATT and WTO pacts; and in extension on the need to protect natural resources, especially water. He mid-wifed the 2004 World Water Conference held in the hamlet of Plachimada, Palakkad, Kerala, attended by water warriors from nearly 40 countries.
The writer-politician was inducted into his unswerving commitment to socialist ideology by the leader of the masses, Jayaprakash Narayan. His secular philosophy was inspired by his admiration for the legendary Dr Ram Manohar Lohia. He upheld these principles when he served in the central Cabinets of Prime Ministers H D Deve Gowda and I K Gujral and once in Kerala. His political life ended as a Rajya Sabha MP.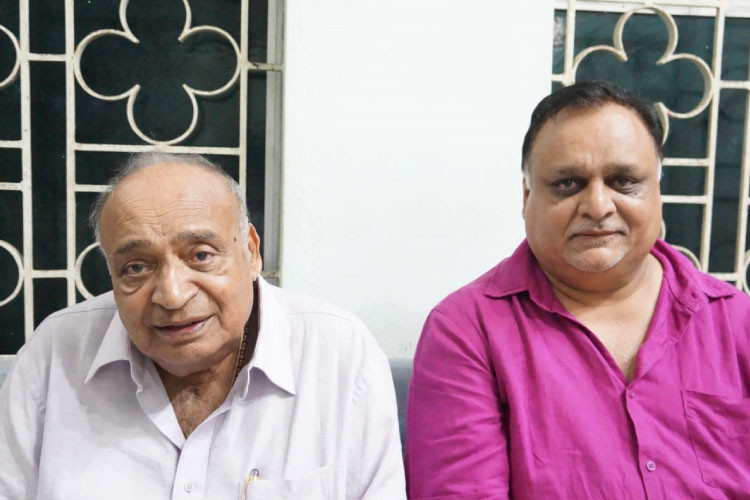 His standing as a media visionary was anchored by his tenure as Chairman & Managing Director of the Mathrubhumi group, which has moulded the cultural sensibility of modern Kerala since inception in 1923, in the crucible of the Indian Independence movement. That five-decade stewardship since 1979 is a lesson in corporate leadership, and mirrored his training in Business Administration from Cincinnati University, Ohio. From two editions and two periodicals, he oversaw the evolution of the group into one among the largest professionally run media houses in India with 15 editions, including one overseas; 11 periodicals, Television, Digital, Radio & Events platforms. He recently established the Mathrubhumi Media School to equip aspiring journalists to face the challenges posed by a world diminished by the decay of truth. The Mathrubhumi International Festival of Letters, into its third edition - hosting the best and brightest of intellectuals drawn from all over the world; debating, discussing and dissenting on concepts, ideas and thoughts - was his latest cultural enterprise.
On a more personal note, his words a few days back still resonate in memory: "I have no regrets; rather I depart in happiness." My father uttered that requiem to a rich life, his face suffused with the serenity of a man setting out on that final journey to "the undiscovered country from whose bourn no traveler returns". The riches that amplified his tenure on earth, more than the material ones that he inherited, was his knowledge that his love for Nature, steadfast devotion to protecting the environment and championing the cause of the historically disadvantaged classes of our society, was ultimately the legacy of love that he would bequeath us.
Down the decades, I have watched in filial admiration as he gave of himself, fully and without restraint the gifts of his remarkable intellect, tempered by compassion and fellow-feeling, to each task that came his way in his multiple avatars. At the core of his philosophy of life was his paramount belief that relationships matter, and that being a good human being entails having empathy towards all.
His life was infused with the eternal qualities that animate our ancient civilisation – diversity, mutual respect and tolerance. Thus, by personal example, he instilled in his children an abiding respect for values; especially in showing respect to our teachers and elders. Thus, our grandparents, whom we never met, came alive to us through his recounting of them. Thus, he taught us of the sacrosanct bond that unites generations, for we are all ultimately children and parents. We, including my three sisters Asha, Nisha and Jayalakshmi, are indeed grateful to him for revealing to us this profound truth of life. As his children, we have basked in the reflected glory of an individual who in a career spanning over six decades has evoked respect as an elder-statesman and politician of probity, of unblemished character and unsullied reputation despite holding public office.
I, who can conceive of no greater honour than to have been born as his son to my beloved mother, Usha, can only take solace that he, my father, has cast off worldly bondage to earn his deserved peace and rest.
(Rajya Sabha member and Managing Director of the Mathrubhumi Group of Publications, M P Veerendra Kumar, passed away in Kozhikode after suffering a cardiac arrest on May 28. His son MV Shreyams Kumar is Joint Managing Director of the Mathrubhumi Group.)