Q] What was the key objective behind Pepperfry's new campaign 'Family Times = Pepperfry Times'?
We conceptualised the current campaign on the basis of the consumer behaviour that soared during the pandemic. We realized that people are spending a lot of time at home because of WFH or study from home. And that is leading to a unique situation where people want the same nook in the house or the same piece of furniture. Hence, the need for additional furniture came in. So, I think there are two clear trends. One is because they have to buy new furniture like a study table, study chair or ergonomic chair. The second thing is just the massive increase in family time. So, when we put both of these two things together, one of the things that we saw that people are actually bonding a lot more during this time, but what is making that whole interaction much better and more enjoyable is the infrastructure, whether it is the large dining table or a new sofa set that enables the entire family to sit together. So Pepperfry is playing an important role in bringing families together during COVID and also making that togetherness memorable. That's what we are showcasing in our latest festive campaign.
Q] What media mix and budget has been allocated towards this campaign?
It's 50% on Television and 50% on Digital. So Digital is a fairly important part of what we do. While we otherwise devote 100% of our budget to Digital, this time we also went on Television. That's because this particular season, we noticed that there were a lot of new users coming online to look for furniture. We realised that if you do a year-on-year comparison, there are almost 40%-50% new users who were previously not looking for furniture online, who have now all come online. So we realised that when you have a brand new segment of customers coming online, you need to be able to build reach with them extremely fast. So that is why we used Television. We obviously have different types of spends like on performance marketing, and brand spends that happen on traditional mediums and digital. And if we're looking at buckets together, then the spends are around Rs 11-12 crore.
Q] As people were confined to their homes, furniture played an important role during the lockdown. What kind of demand did Pepperfry witness after the lockdown was eased and which particular category saw the greatest demand?
There has been a 50% increase in consumer interest in our online business. In September, the online part of our business was up 20% over pre-COVID levels and by October it was like 50%-60% higher than pre-COVID levels. This increase was of course led by a few categories. Some of the early categories that drove the rebound demand were study tables, ergonomic chairs, followed by beanbags, lamps and lighting. Some of these product groups such as study tables and chairs have seen growth rates ranging from 200% to 300%, and 350%. That's the kind of jump we saw over pre-COVID levels. And subsequently, during the last six to eight weeks, even other categories such as dining sets and sofa sets have also picked up.
Q] How has the festive season panned out for Pepperfry?
This festive season, our online furniture sales in particular have really benefited. From a growth perspective, it has been very good. I think we will end up with anywhere between 25% and 32%, and even potentially closer to 35%-40% growth over last year. If you take into consideration the pandemic that is happening, and the overall market shrinking by 20-30%, this is a very strong performance for Pepperfry in the scenario.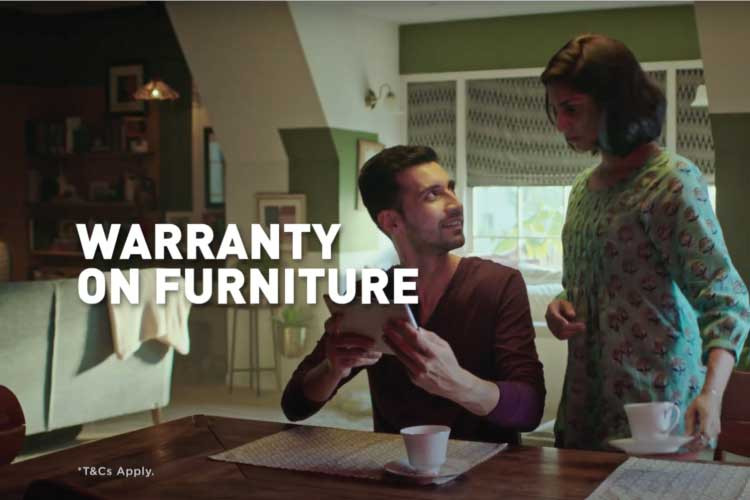 Q] How do you anticipate consumer behaviour to change or evolve in the post-COVID world?
Some of the shifts that have happened between online and offline are here to stay. There are fundamental benefits of online in terms of convenience, ease, finding deals and more users have gotten used to it now than before. So I think there is going to be a permanent shift in the offline to online equation that we've been seeing so far, across categories, especially in furniture. So that's something that I expect is going to remain. But as consumers start to venture out, and return back to their offices and as they step out and shop in markets again, even the offline retail will see a bounce back. But I believe the shift from offline to online will be kind of permanent.