Q] Tell us about Pee Safe's journey so far. The brand started out with relatively minimal advertising and has now forayed into new categories. What kind of growth have you seen since you started out?
We started with our toilet sanitiser which is our flagship product – Pee Safe, where our brand comes from. And it all started with person experience when the co-founder's wife got infected with UTI, they developed this product together. The marketing was mostly through word of mouth. So this was one of the newest products in this space across the market. From word of mouth, over a period of time, we have forayed into major digital marketing, we have done ATL and BTL as well. We are an omnichannel company where we exist in the offline market as well as online. For online, we have our own website and we have our marketplaces. We have a lot of different marketing initiatives for different channels.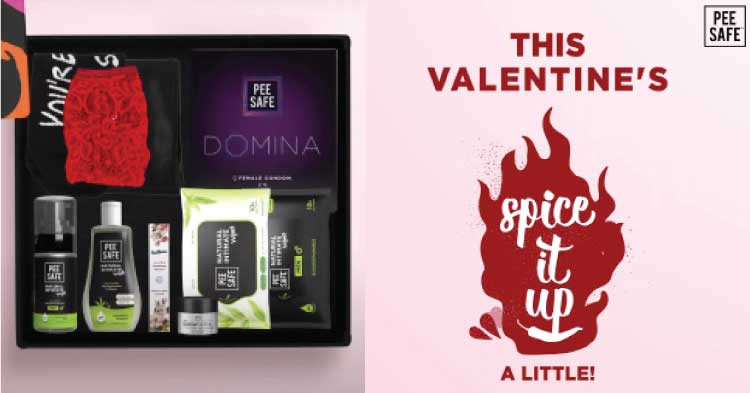 Q] 2020 saw a lot of big brands foray into the personal hygiene category, how have you positioned Raho Safe against its competitors?
During the pandemic, we launched Raho Safe that was primarily focusing on products like hand sanitiser, surface disinfectants, masks, etc. At that time, these products were selling like hot cakes, because consumers were very conscious of hygiene. So Raho Safe is majorly into affordable hygiene and our Pee Safe products are more towards sustainability. While we had COVID related products during the lockdown, by the end of last year, we started focusing more on the sanitary pads business for Raho Safe and our idea is to capture the tier III and tier IV markets for Raho Safe products. Though we have products like biodegradable sanitary pads, menstrual cups and tampons under Pee Safe, we have a more affordable, comfortable range of sanitary pads under Raho Safe.
Q] You also signed on some new brand ambassadors such as Jacqueline Fernandez and Bhutanese star, Tandin Bidha. What was the insight behind that, and how did it help the brand in driving recall and growth?
Jacqueline is an aspirational star for every millennial. So when we launched Raho Safe, we planned to penetrate the wider market with Raho Safe products and Jacqueline was a perfect fit for that. Tandin Bidha is also amazing. She's helping us to create awareness about personal hygiene and sanitation in the Bhutanese market. She's also an award winning actor with 30 plus movies to her credit and has a very good social media reach as well, so that's also helping the brand.
Q] Pee Safe also recently introduced some more sustainable options for menstrual hygiene such as menstrual cups and reusable pads. How are you positioning your range of products vis-à-vis the more established brands like Stayfree and Whisper that currently dominate the market?
Whisper and Stayfree are not into sustainable products while Pee Safe products are biodegradable. Today, people are starting to move towards sustainable products. So, I don't see Whisper and Stayfree as a direct competition for the sustainable product. There's a certain audience that are interested in that product, and these are people who are looking for sustainability, and more and more consumers are adding to that audience. The target consumer for us therefore is different.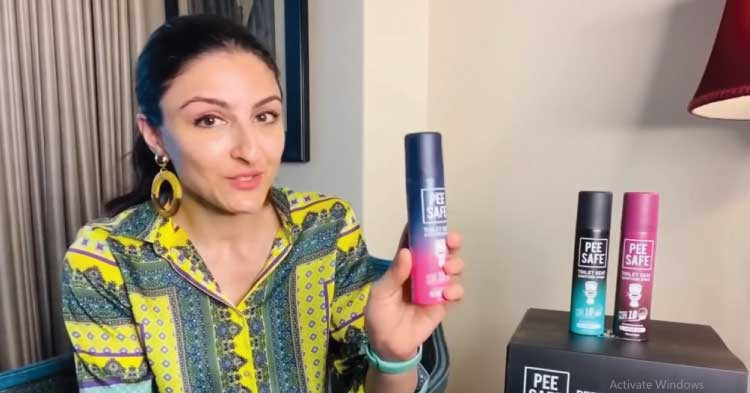 Q] Last year, you roped in a host of male influencers for your #MenBuyPads campaign. Tell us about the impact of that campaign. How important is influencer marketing for the brand, and what percentage of your budgets is allocated to influencer marketing?
So, #MenBuyPads was primarily driven by influencers. The idea was to create awareness of menstruation and sanitary pads and majorly talk about how men also should be part of the menstruation conversation, and just not women alone. It was for our brand Raho Safe and we did it through influencers only. So, every month, we do a lot of campaigns through influencers. At present, we have an influencer campaign going on for our Valentine's pack. We have two more influencer campaigns planned in the next 30 days. The idea is to create awareness around the products that we have. So, when people are talking about it, especially when somebody you know is talking about it, you get interested and want to know more about the product. Therefore, we always try to loop in influencers, so that they can talk about our products, and that helps the brand grow in terms of awareness.
I wouldn't be able to give you a specific number, but it depends a lot on the events that are around the season. So, for example we have 'World Toilet Day', where we try to loop in influencers for creating awareness around toilet hygiene. On Menstrual Hygiene Day, we talk about menstrual care and all the products that are ranging in that category. The budget depends on the events that we have. So, I really wouldn't be able to say that a specific monthly budget goes into influencer, but totally depends on what occasion is there.
Q] How's your media mix looking, going forward? What will your key focus and marketing approach be during this year?
Majorly it's going to be Digital, and even for offline, the primary focus will be through Digital only. We will do some BTL and ATL, but performance marketing is going to be the focus for this year. Essentially, our marketing will be driven by campaigns on Facebook, Google and other channels. And of course, influencer marketing will always part of any campaigns that we are doing.