In September this year, logistics company DHL unveiled a new campaign around the recent James Bond release, No Time To Die, marking the fifth time the brand has provided logistics and transport solutions to the popular franchise. Sandeep Juneja, Vice President, Sales and Marketing, DHL Express India takes us through the campaign, while also explaining how large-scale sponsorships help the company in forging strong, emotional connections with its target audience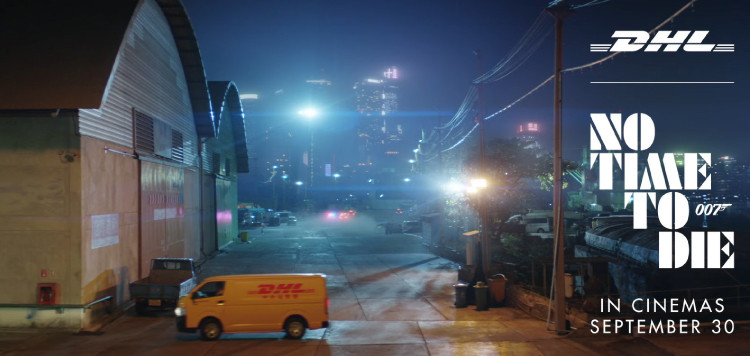 Q] You recently unveiled the India leg of the international brand campaign around the new James Bond movie, No Time To Die. How is the campaign being received and what kind of investment was allocated to it?
We released the commercial on the 30th of September. It's only over a period of time that we will know the exact reports as to how the movie and commercial has performed, but the initial excitement is very positive. I won't be able to give you numbers about the investment, but in terms of efforts, we shot the commercial in Shanghai with an award winning director, Adam Berg, using the Aston Martin DB5, the Bond car. Just going by the people involved in creating it in Shanghai, Linus Sandgren and acclaimed stunt driver, Ben Collins – the ad was done on an international scale showcasing a DHL courier delivering a shipment to James Bond! In the ad, while Bond's stunts are taking place in the background, we showcase the DHL courier as he selects the best route and delivers the shipment in time despite Bond changing the location for the parcel's delivery. The ad particularly brings to life the whole concept of excellence simply delivered, which is our brand promise, and the scale at which we operate gets reflected.

Q] The ad has been shot on a huge scale, as you mentioned. Is that always a key element of DHL's advertising?
We are a company which has the largest customer base among business houses. Since we are talking to businesses, rather than taking a typical one-way advertising route, on different mediums, we activate advertising through the sponsorship route. So the four or five things which we're able to achieve is that yes, we're able to generate awareness amongst our target audience. We are able to create content, stimulate pride and identification with the DHL brand. And in that sense we also emotionalise the DHL brand, associating with large sporting properties and entities like ISL, Manchester United, Bundesliga, or even IPL where we were sponsoring the Mumbai Indians. The sponsorship route works very well for us in ensuring these five outcomes – brand awareness, brand equity, logistics showcase, employee engagement, and business activation and engagement with our customers, both B2B and B2C. And we pick up sponsorships which generally have a global appeal, so naturally the scale becomes that much bigger. Through scale we're able to showcase our logistics ability.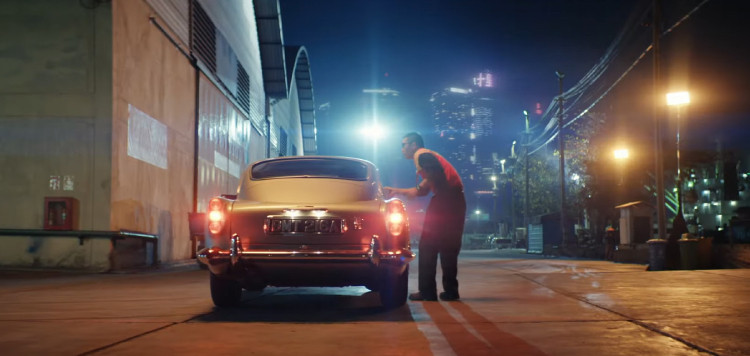 Q] Can you elaborate more on how you use sports as a platform to connect with your target audience?
When we do the biggest sponsorships in India, around football, the most popular game globally, or cricket, which is considered a religion in India, we are able to emotionalise the DHL brand, as well as make a logistics showcase. We are able to make people step out of boardrooms and official setups into their living rooms and connect them with the DHL brand. We've connected with our audience by making some of the greatest moments happen during these sporting events. For instance, we delivered the football using a drone in the last ISL season. It was such a huge hit on social media and across other media. It's during moments like these that we deliver powerful emotions during big sports events, and they help us become part of another story altogether. So we pick up Formula One, yet another big global event, or a 007 or any large tournament. These allow us to communicate the incredible work that we do behind the scenes, and support our customer promise on excellence simply delivered.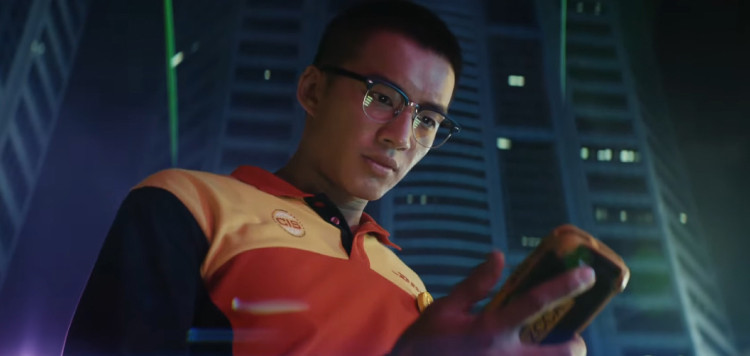 Q] In today's digital-first world, are you also leveraging avenues like OTT to connect with your target audience?
We've just concluded the IPL season, where a large part of our expense was devoted towards the OTT medium. So when we were deciding our spending, we skewed a lot of our spending towards OTT. And I'll tell you why we did that. Because unlike a standard television ad, with an ad on OTT, you can actually determine what is your target audience. So, I want to deliver to audiences in a certain age bracket. I want to deliver my ad to audiences in these cities and with OTT, you can go as sharp as that, which is not possible in some traditional mediums. Therefore OTTs allow you that flexibility, focused approach and therefore better return on every dollar spent. You look at any match and you can get an understanding of the viewership. You have clear visibility on how many people are watching the match at that time.
Q] Do you think that courier brands like yours grew further during the pandemic on account of higher demand for the services you offer?
It's a known fact that as lockdowns happened last year, e-commerce really took off. The total B2C e-commerce volumes within the DHL Express network increased in 2020 by approximately 40%, compared to 2019. So yes, because the demand went through the roof, it also meant that DHL had to, sort of raise the bar to be able to service the growing demand. Just a few days ago, by the way, we've been voted as the number one company to work for globally. The survey was conducted by Great Place to Work (GPTW) in collaboration with Fortune magazine. It only goes to show that in all the chaos of the pandemic and the massive demand, our laser sharp focus on people and processes has been the only thing that has helped us. We have not only been able to service the global trade, but rather serve in a manner that our employees feel proud to work for the organisation. Aside from the global recognition, we have been named the best company to work for in India too earlier this year. We're really proud of that.