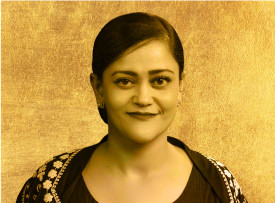 Kalli Purie
Vice Chairperson, India Today Group
Kalli Purie is the Vice Chairperson of the India Today Group. A serial entrepreneur at heart, Purie has rich experience in running a wide range of media properties such as television channels Aaj Tak, India Today TV, Dilli Aaj Tak, Tez, apps, a digital newspaper, championing world class events such as the India Today Conclave, to devising a social media strategy for the group. She has also spearheaded the launch of five new web portals – TheLallantop.com, DailyO.in, OddNaari.in, Pakwangali.in and iChowk.in, as well as 22 niche mobile-first, digital channels across platforms under the umbrella of Mobiletak.in. Her unified leadership in Print, Television, Digital and events is the cornerstone for the success of synergy in the Group.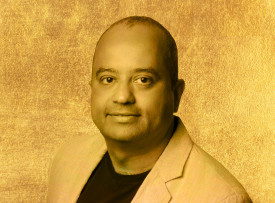 CVL Srinivas
Country Manager, India, WPP
Two years ago, CVL Srinivas was appointed the country manager of WPP, India and his efforts have been instrumental in making India the fastest growing market for WPP, growing at over 12% in the first half of this year. Prior to his current role, he had a successful stint at GroupM where he helped set up Maxus in India before expanding it to APAC. Under Srinivas, WPP acquired digital creative agency The Glitch, mobile agency Madhouse, digital agency Autumn Worldwide and struck a strategic partnership with the InMobi Group to leverage its expertise for marketers. Apart from Group M, Srini has held senior management positions in Madison Media and Starcom MediaVest Group. His efforts to set up Mindshare Fulcrum is one of his biggest contributions to the advertising fraternity.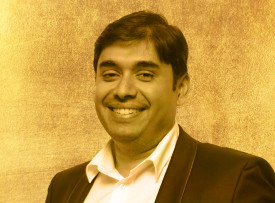 Naveen Tewari
Founder and CEO, InMobi Group
Naveen Tewari, is the founder and CEO of the Indian unicorn, InMobi. The 41-year-old started InMobi in 2008 after having launched mKhoj which aimed to monetize SMS-based search a year earlier. Then he turned his focus on the broader mobile ecosystem, which proved to be a good bet. In 2011, SoftBank Corp invested $200mn in InMobi, which was considered one of the largest investments in the mobile internet space globally. In 2011, InMobi became India's first company to cross the $1 billion (around ?7,115 crore) valuation, earning for itself the appellation of a unicorn. In 2018, inMobi struck a partnership with Microsoft and more recently with WPP to enhance brand experiences. Today, InMobi is not just an advertising player but also a media and software company.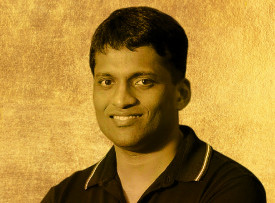 BYJU RAVEENDRAN
Founder and CEO, Byju's
India's newest billionaire, Byju Raveendran founded the Bengaluru based ed-tech company Byju's in 2008 along with Divya Gokulnath. This learning app helps students prepare for competitive exams like JEE, NEET, CAT, IAS, GRE, and GMAT. The entrepreneur's firm was last valued at $5.7 billion and has raised over $969.8 million funding from investors such as Mark Zuckerberg, General Atlantic, Tencent, Naspers, Qatar Investment Authority, and Canada's Pension Plan Investment Board (CPPIB) among others. Recently, Byju's tied up with Disney to launch Disney Byju's Early Learn app for children aged 6-8 with Disney's stories. Under Raveendran's leadership the company crossed Rs 200 cr ($28.61 mn) in monthly revenue in April 2019.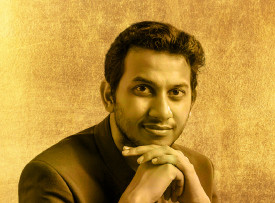 RITESH AGARWAL
Founder and CEO, Oyo Rooms
Twenty-six-year-old Ritesh Agarwal is the founder and CEO of Oyo Rooms. The six-year-old start-up, which today operates in over 80 markets and manages over 1.2 million rooms, is valued at $10 billion. Oyo entered China last year and has about 5,90,000 rooms there across 332 cities. Its existing investors include names like SoftBank Group, Lightspeed Venture Partners and Sequoia India. Today, Oyo Hotels & Homes' portfolio combines fully operated real estate comprising more than 23,000 hotels and 125,000 vacation homes in more than 800 cities in 80 countries, including the US, Europe, UK, India, China, Malaysia, Middle East, Indonesia, Philippines and Japan. Under Agarwal's leadership, Oyo Hotels & Homes has become the world's third-largest and fastest-growing chain of hotels.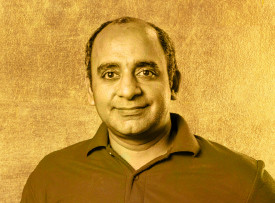 Anuj Khanna Sohum
Founder, Chairman & CEO, Affle
Anuj Khanna Sohum is a serial entrepreneur and innovator. Sohum started Affle (India) Limited, the leading consumer intelligence platform company, with his schoolmate Anuj Kumar in 2006, at a time when Facebook was yet to launch its mobile version. With a track record of being profitable for over five years, Affle has changed the trends in its domain towards scalable growth and capital efficient returns. With this, Affle made a strong debut on the Indian bourses (NSE and BSE) on August 8, 2019, as the scrip opened with a premium gain of close to 25% over its issue price. The IPO was oversubscribed 86 times - a record for an Internet company in India. The Affle platform is data-rich with over 2 billion consumer profiles and 300+ billion data points. Its promoter group is backed by investors like Microsoft, Itochu, D2C, Bennett, Coleman & Co. to name a few.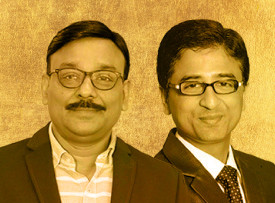 Dinesh Agarwal
CEO & Founder, Indiamart
Brijesh Agarwal
Co-founder& Director, Indiamart
Cousins Brijesh Agarwal and Dinesh Agarwal founded IndiaMart InterMesh in 1996 with seed money of Rs 40,000. An online B2B marketplace for business products and services, connecting buyers with suppliers, IndiaMart had close to 5.98 crore registered buyers and a catalogue of over five crore products, supplied by over 47 lakh suppliers as of FY18. Its mobile app has close to 10 million downloads to date on the Google Play Store. Under the cousins' leadership, the company posted a consolidated profit of Rs 31.4 crore for the quarter ending June 30, 2019. The 23-year-old company launched its Initial Public Offer (IPO) on June 24, 2019, to raise over Rs 474 crore.