Q] Post-acquisition, what are your expectations from the moms.co and what kind of growth have you seen?
The brand has actually grown beautifully, almost 300% since the acquisition. Our CAT dropped by almost 50%. We have also seen 10 times growth in B2C since the acquisition. If you see within the portfolio, it is a very sharply defined brand that actually talks to moms and women in that stage of life and beyond, specifically targeting their concerns. So post pregnancy for any mom, the body changes forever and women face concerns especially like hair fall, pigmentation and stretch marks. We target moms and women who are experiencing lifestyle changes with our products that are clinically proven, toxic free and made with natural ingredients that are gentle in nature. Our range is sharp to that extent and is loved by consumers.
Q] What are the emerging trends in the personal care and beauty industry, and how has the industry evolved in the past two years of the pandemic?
Consumers now have an increased focus on wellness, nutrition and skin care, toxic free products, and conscious beauty. Clearly consumers are wanting to try new brands. Even trial brands that are genuinely promising you authentic products are giving them certainty. So the biggest change in consumer trends is the rise of conscious beauty and the rise of emerging brands that are targeting women who are wanting to make better choices. Pre-purchase research is also much higher than what it used to be. Earlier, we used to see more of, an impulse buying but now people are much more conscious about their beauty concerns.
Q] How important is influencer marketing for your brand and what kind of budget have you put in place for influencer marketing?
Influencer marketing is always very important because they are the people who try out products and give their honest reviews. They share their experiences with the product and give tutorials as well. From a strategic standpoint, it's important for every brand to build authentic conversations that are beyond advertising, and this is where you can create a two-way communication through influencers who share their own individual experiences and journeys that influence consumers to buy our products or at least try those brands.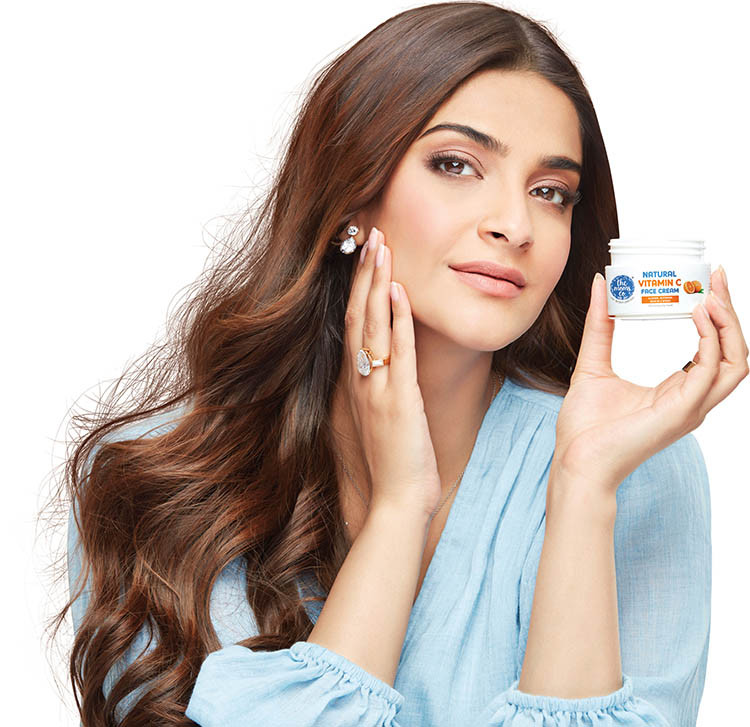 Q] Tell us about The Mom.co's new TVC, what kind of response have you received so far?
The campaign deals with what women experience, such as dark spots and pigmentation, etc. The Vitamin C range that Moms Co. has is a very effective clinically proven range, which frees women from pigmented skin, dark spots, and colouration. So the campaign's idea was really about loving your skin without making any compromise.
Q] What marketing mix and budget have you allocated for the overall campaign?
The marketing mix is always in line with making a multimedia campaign. It's an integrated brand campaign, live on television, across our marketer's assets on online media and digital media, and a full 360 degree through our stores that we have across the country. So, it's an end-to-end 360.
Q] What are your expansion plans for The Good Glam Group? Any new product innovation in the pipeline?
There are a lot of exciting ideas around the festive season beyond MyGlamm's Botanica, as we have some really exciting product launches coming up. We've just launched POPxo's SPF range.
Q] How do you plan to establish POPxo Sunscreen in the market?
POPxo is a very large content-to-commerce player, and there are over 90 million people who are on POPxo alone. So clearly for the audiences there is a huge amount of content-to-commerce play with respect to educating people on the need to use sunscreen. We are building the brand primarily online, it is right now available in market places and our D2C MyGlamm app. So we are building the entire portfolio of young consumers into sunscreen, but this is predominantly online. Regarding the POPxo SPF range, sunscreen is the starting point for anyone's beauty journey, so we have tried to establish a movement with POPxo SPF for inculcating the use of SPF as a habit with our campaign #EkDoTeenApplyPOPxoSunscreen. It's a very simple campaign with the idea to create a market for sunscreen at an entry level price point where people can apply tinted sunscreen without the whiteness that comes with using such sunscreens.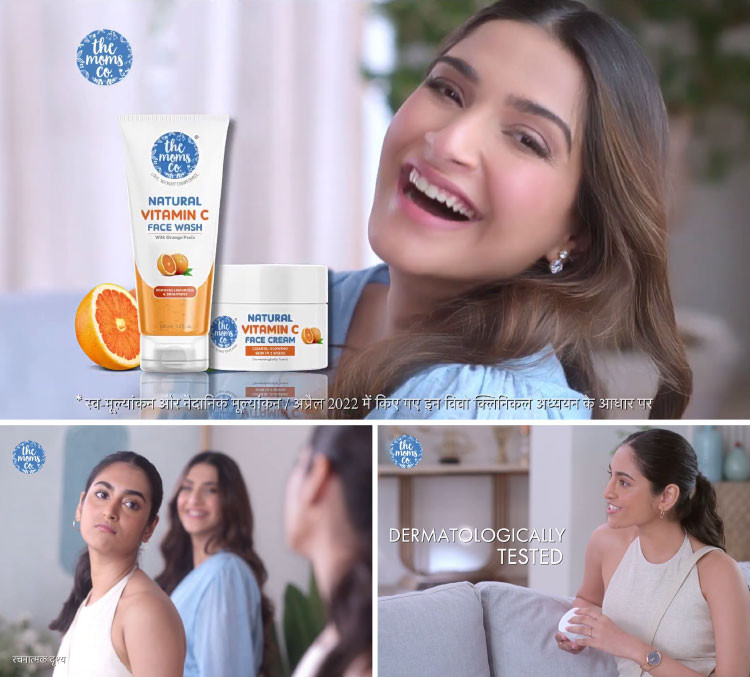 Q] What marketing & business strategies have you planned for the group? What will be your key focus areas for driving growth for the business?
There will be three simple strategies that we focus on. Our greatest asset as an organization is the holy trinity that we have - content, creator, and commerce. We are the largest content and creative platform in India, but how do we leverage the power of what she reads? The influencers who influence her and the brand that she consumes, that's one. Number two is to create very sharply differentiated brands, and the third point is to look at what is the right marketing strategy on performance, on Digital marketing, and on offline marketing, especially with omnichannel, as we scale our brands. At last but not the least, we also evaluate how we are going to talk to our consumers leveraging our core strengths, and our core strengths are content to commerce.