The Cannes Lions International Festival of Creativity has undergone significant changes in its 66-year history; but for the very first time, the festival went completely virtual this year. After first postponing the festival to October and later cancelling it altogether in view of the COVID-19 pandemic, the organizers decided to settle midway – they replaced the physical event with Lions Live, a virtual avatar of the festival, from June 22-26. Instead of all roads leading to the Palais des Festivals, this time Cannes ensured that the creative leaders were addressing the advertising community from the confines of their own homes. There were no yachts set up by network agencies and technology companies this time on the majestic Cannes harbour, but knowledge sessions conducted live for the world to see on their computer screens. Yes, the magic of Cannes Lions was missing, but there was plenty for those who wanted to learn the ropes of advertising from the experts. Lions Live by Cannes Lions was a curated digital experience for the entire global creative community encapsulated in a week with compelling, live-streamed and on-demand sessions. Missing in action were the metals – no awards were presented except for the flagship awards such as Lion of St Mark, Holding Company, Client and Agency of the Decade, etc. The festival will be back in 2021 in its earlier form, but before that, here's a lowdown on what was Cannes Lions all about this year.
Just like 2019, diversity and inclusivity formed the core of the discussions with leading creative leaders and marketing heads talking about how brands, both big and small, are raising their corporate fists to support Black lives in America, to once again deliberating on impartial gender representation in advertising. But this year there was a more topical focus - the COVID-19 pandemic, be it the CMOs in the spotlight section where top global CMOs were asked how they are managing remote leadership in lockdown and whether the world of marketing will really change forever post the pandemic to sessions like Creativity in healthcare which covered the ingenious campaigns and inspiring initiatives that arose owing to the health scare or the big Lions Live debate where the stalwarts of advertising like Mark Read, David Droga, etc., came together to talk about how a crisis of this magnitude will impact the advertising industry worldwide. While Cannes Lions 2019 was dominated by technology companies, this year Lions Live saw a rather balanced representation between Creativity and Technology, even though there were a good number of sessions by tech heavyweights like Google, IBM, Facebook, Accenture, etc.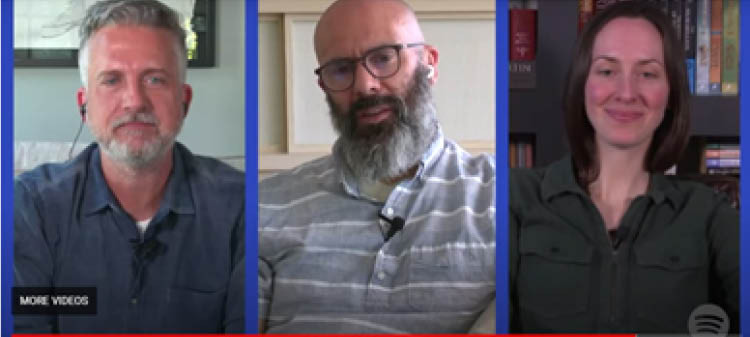 Bill Simmons, Founder of The Ringer, Mallory Rubin, The Ringer's Executive Editor and Courtney Holt, Spotify's Global Head of Studios

The highlight of the first day was Josy Paul's 'What I have learnt' session where the Chairman and CCO of BBDO India introduced the world to three of his close friends: failure, rejection and embarrassment and explained giving personal examples as to how the three outliers can help build agencies, cultures and work that are celebrated across the world. Post that in Spotify's session called 'Agile Storytelling - Creating Beyond the Jargon', Courtney Holt, Spotify's Global Head of Studios, spoke about the success of the podcast, the evolution of the audio space and the opportunities for brand marketers.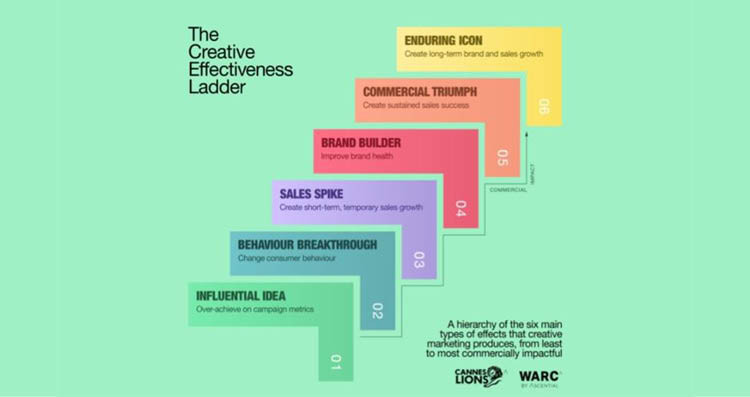 WARC's Creative Effectiveness Ladder

Day two saw Creative bigwigs like Piyush Pandey having a heartfelt conversation on Shared Global Experiences explaining how adversity has been a good teacher. There were conversations by industry experts on topics ranging from How Creative Ideas Advance Equality, innovating with a purpose etc, but the most interesting part was when WARC and Cannes Lions gave an answer to a very difficult question – what does one mean by effectiveness. Marketing Effectiveness experts James Hurman and Peter Field along with the findings from their research unveiled the Creative Effectiveness Ladder, a result of one of the largest studies in the domain. It presented a new framework and common language on effectiveness by unlocking a way for the industry to identify the very best work and utilise creativity to drive specific marketing outcomes.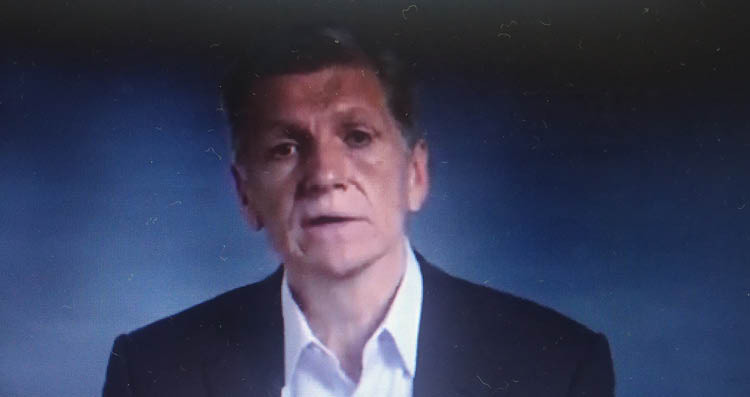 Marc Pritchard, Chief Brand Officer, P&G

The highlight of the day was the keynote speech from Marc Pritchard, chief brand officer at P&G on Creativity as a Force for Good as also from Edelman & Unilever on Purpose: Advocacy through action. Pritchard after announcing his four-part roadmap towards achieving racial equality in speech at Lions Live also hinted that P&G won't rule out joining Facebook ad boycott like some of the other top marketers if platforms didn't take appropriate systemic action to address hate speech. Also the CMOs in the Spotlight session featured Tamara Rogers, Global Chief Marketing Officer, GSK Consumer Healthcare, talking about managing remote leadership in lockdown and how the world of marketing will really change forever post COVID-19.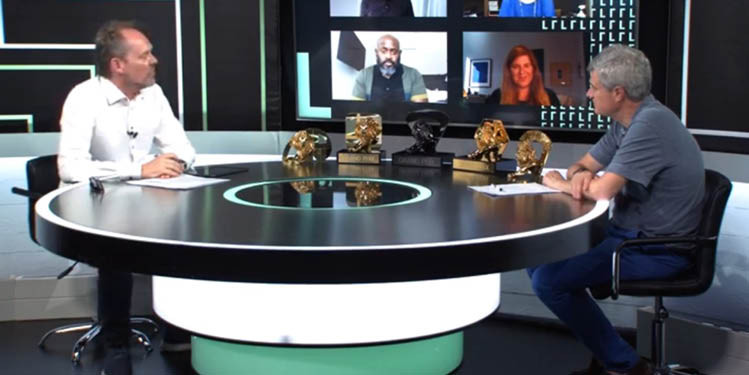 Day 4 Philip Thomas, Steve Stoute, David Droga, Jean Lin Lorraine Twohil and Mark Read

Day 4 saw the debate most adlanders were waiting for. In the Lions Live debate, Cannes Lions Chairman, Philip Thomas, brought together five industry leaders across the globe to discuss how advertising will emerge from the crises of both COVID-19 and its economic fall-out, as well as the challenges of representation and equality thrown into the spotlight by the recent Black Lives Matter protests. Thomas was joined by David Droga, Founder & Creative Chairman, Droga5; Lorraine Twohill, Chief Marketing Officer, Google; Steve Stoute, Founder & CEO, Translation; Mark Read, Chief Executive Officer, WPP; and Jean Lin, Global CEO, Creative, Dentsu Aegis Network and Global Executive Chairman, Isobar. They discussed how the new reality had been good for collaboration, with hierarchies diminished and a more motivated workforce but David Droga raised concerns that the change from office based working meant that you lost that 'environment and alchemy that comes from people coexisting and creating around each other.'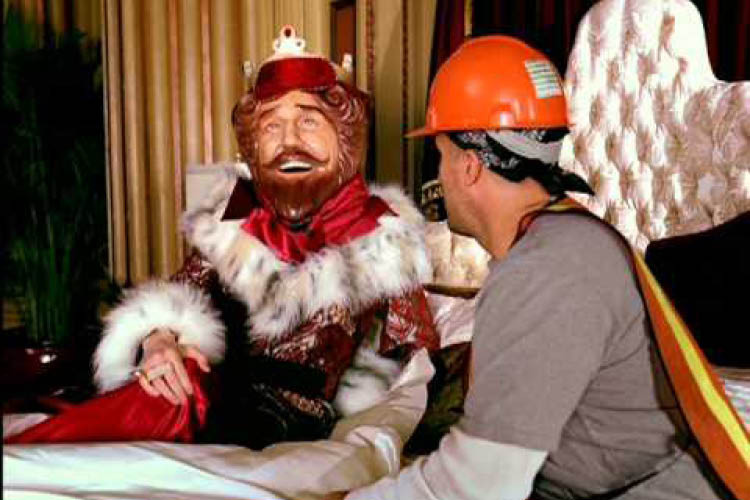 Curtains fell on the first fully digital edition of Cannes Lions on a day which housed some of the most anticipated sessions of the week including one by Accenture Interactive on the use of one's heartbeat to send brand messages to people catering to their individual moods. Apart from that, Lions Live showcased a 30-minute documentary on 'The Inside Story of the Burger King' by the most celebrated marketer of all times, Fernando Machado, CMO, Burger King along with the announcement on all the big awards. This year Lions Live awarded agencies and networks that have performed consistently over the past decade at Cannes. Apart from that, it also released the first Lions Creativity Report of the Decade to recognize and award sustained creative success across the global industry where data from Lion-winning and shortlisted work, spanning 10 years and audited at the Festival by PwC since 2013, was compiled to produce the definitive global rankings and benchmarking report.

SPEAKERS FROM INDIA
Everything won't be the same, but we are going to win this: Piyush Pandey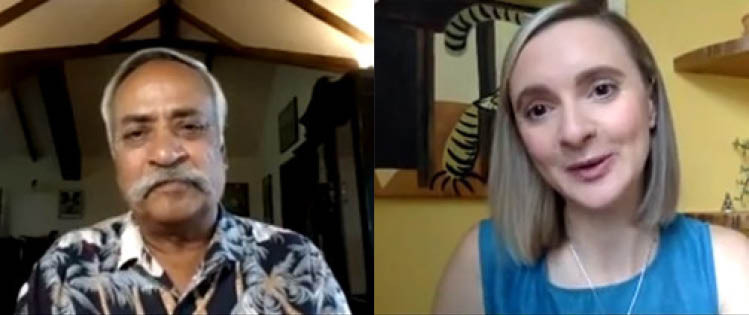 Under the section Shared Global Experiences hosted by WPP at the Lions Live, Piyush Pandey, Chief Creative Officer Worldwide, Ogilvy in a conversation with WPP TV Producer Lizzy Dale spoke about his personal experiences of dealing with the pandemic, how he is coping and what kind of behavioural change has the pandemic given birth to.
The ad guru spoke about how the COVID-19 imposed restrictions should be limited to the physical set-up as opposed to allowing it to enter one's mind. "People say that they feel their hands are tied behind their back. I believe that one's feet may be tied, location restricted but their lips don't have to be sealed nor should the mind. Approach the lockdown like a sportsman, don't give up when you see trouble." He added, "Just like WPP, Ogilvy has worked during the restrictions to its best capacity, supporting and encouraging each other, both within our teams and with clients and people are using hope to fight adversity."
Pandey said, "This is not the time to look for talent; Ogilvy and WPP have very good talent and it is the time to nurture, recognize and hang on to what you already have. The advertising industry's biggest resource is its human beings, which agencies should hold on to. We should make sure that our talent stands shoulder to shoulder at such testing times."
Pandey is known for his cricketing analogies and he went on to give a fitting one in this session too. "It started raining just when you were batting on a good wicket. And then you ended up losing four, but don't quit, hang in there. Play your shots and keep your wicket intact. The wicket will improve and who knows you may score a double century," he quipped.
He also went on to praise one of Ogilvy's long time partners, Asian Paints, for giving a raise to their employees when everyone else is cutting costs, adding that, "The pandemic has made us less transactional and more human in our approach." Signing off, Pandey said, "Don't take life for granted. Everything is not going to be the same. But everyone should be optimistic, fit and focused. We are going to win this."

Don't sell your ideas, make clients buy them: Josy Paul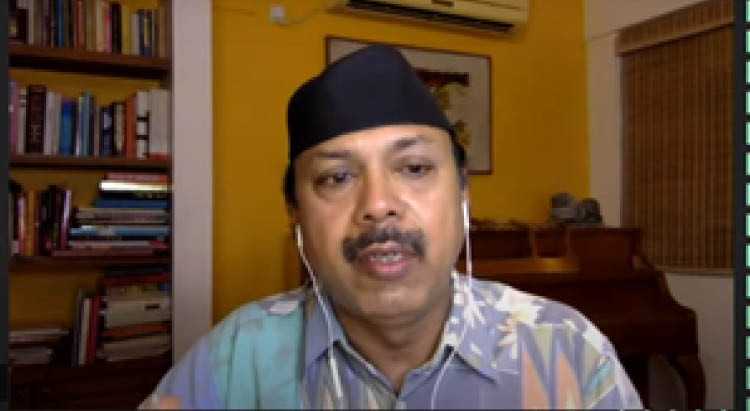 Let failure, embarrassment and rejection fuel your desire to improve," said Josy Paul, Chairman and Chief Creative Officer, BBDO India, whose accomplishments have inspired many advertising professionals across the globe for several years. In a session named 'What I have learnt' on Day 1 of Lions Live, Paul in his 45-minute address highlighted how these three outliers can help build agencies, cultures and work that are celebrated across the world.
The beginning of his career, Paul said, was rather dramatic, where as a young trainee he threatened the entire marketing team of a company to which he had pitched his idea, saying he would jump out of the window if they said they didn't like his idea. "I was a young trainee who was accompanied by just a young account executive on the way to a client's office for making a presentation. It was my first piece of work. When I got there, the entire marketing department was there. They looked at each other after I presented the idea and said 'it wasn't what we had expected'. At that moment, I ran to the window and threatened to jump out, telling them that they would be responsible if I jump because their rejection would mean the end of my career. However, the Marketing Chief asked everyone to leave the room and in a kind voice said, 'Step down my son, I love your passion'. Give me a chance and I'll get back to you. Something about his voice felt right and I left. When I reached the agency, the chief creative officer was waiting at the entrance. He caught me by my ear and took me around the office as a punishment. The client had approved my work but didn't want to see me again. That was the first time I saw who I was. There was a need to survive. I realised I had tried too hard to sell my work," he recalled.
Cut to years later, Josy said, "When we created 'Touch the pickle', we didn't have to sell, the client bought it. Understanding the difference between selling and buying is a lifetime of learning and a lifetime of finding yourself."
The question that made Josy Paul emotional
"The advertising industry can be very intimidating, sometimes it goes beyond the clients and has to do with the internal process, how can one get past this?" – this question from a member of the virtual audience moved Josy Paul to tears. "What a beautiful question, because all of us have been through that. I think sometimes you have to forget about the process and you have to lose yourself," he answered.

Anupam Kher: I slept on railway platforms before getting my first break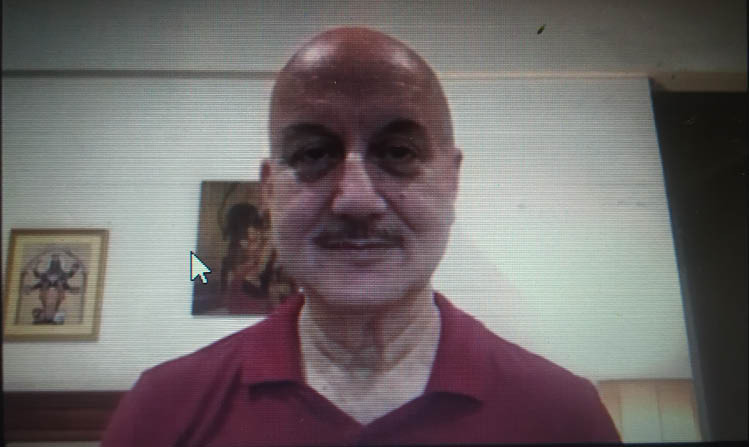 On Day 4, Lions Live had a special session with actor Anupam Kher under the 'At Home' segment where they quizzed the Padma Bhushan awardee about his creative inspiration, career path, outlook for 2020 and beyond. Kher shared two interesting anecdotes on how he came to Mumbai with just Rs 37 in his pocket in the year 1981. He recalled how despite being a gold medallist from the National School of Drama, people found it almost laughable that he had come to the home of Bollywood to become an actor. "Hairstyle was more important than talent for many in the industry, unfortunately. It took me three years to get my first break, but by then I had seen everything, I was homeless, sleeping on the railway platform. But I am an eternal optimist, always have been. And now I can proudly say that I have done over 500 films," said the veteran actor.
Kher added, "I almost went bankrupt at the peak of my career because I wanted to be this media tycoon in 2005. But I had no idea how to manage money. One day, my CA came to me and said we have no money and both my house and office are mortgaged. Then during the shoot of one of the most successful films in Indian history, where I played a very important role - Hum Aapke Hai Kaun - I woke up with facial paralysis. I was told I couldn't shoot for two months. This was in 1999. But still I went to the set and told my producer that I wanted to shoot. He said he could delay it but I didn't want to get bogged down by the fear. If you notice carefully, in the film there is not a single close-up of me."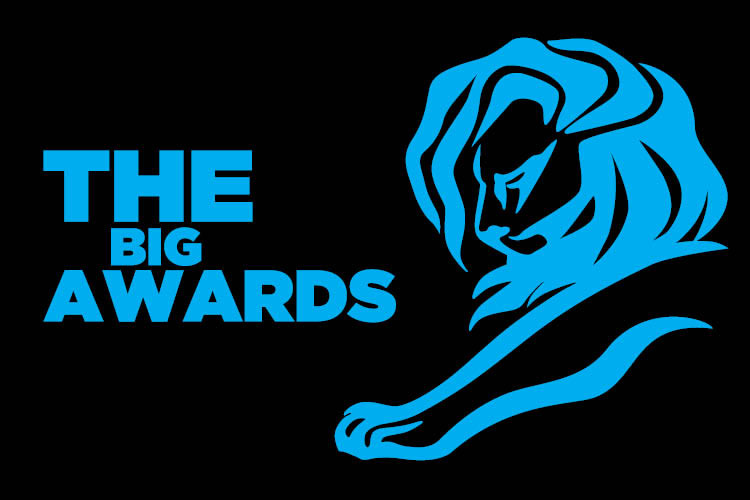 Lion of St. Mark: Mary Wells Lawrence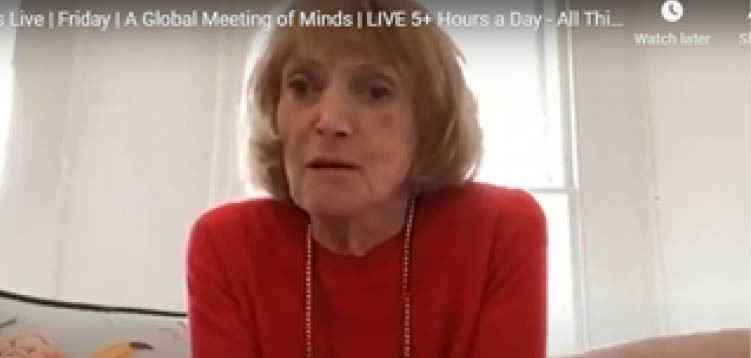 Ninety-two-year-old Mary Wells Lawrence is the first woman to be honoured with the Lion of St Mark at the Cannes Lions. Founder of Wells Rich Greene in 1966, she was the first woman to found, own and run a major ad agency. She has received the prestigious award for a lifetime of services to creativity in communications from the 1960s. She was also the first female CEO of a company that traded on the Big Board of the New York Stock Exchange; and at the age of 40, the youngest person ever inducted into the Copywriters' Hall of Fame.

Palme D'or of the Decade: MJZ, USA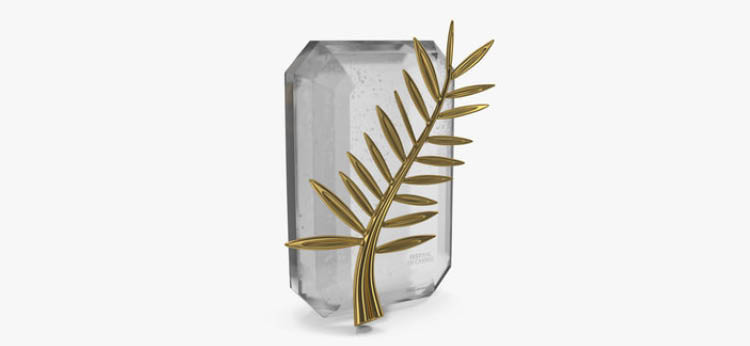 Brand Marketer of the Decade: P&G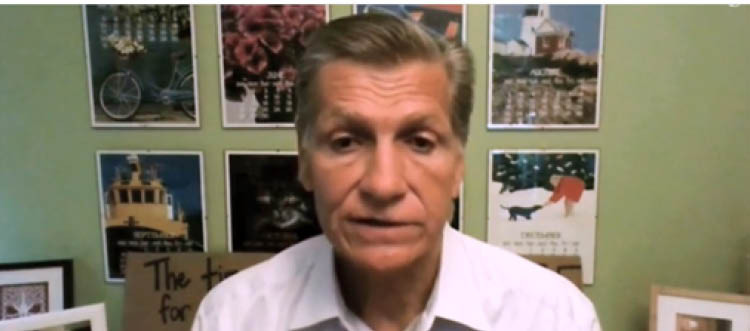 Marc Pritchard, Chief Brand Officer, P&G

Agency of the Decade: Almap BBDO, Sao Paulo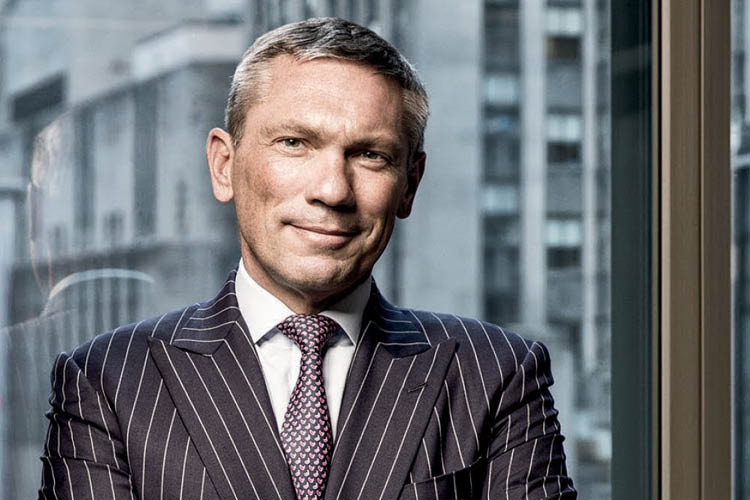 Andrew Roberston, CEO & President, BBDO

Network of the Decade: BBDO

Independent Agency of the Decade: Wieden + Kennedy, Portland

Holding Company of the Decade: WPP

Ogilvy Mumbai is most creative Indian agency of the decade
Cannes Lions brought out the first ever 'Lions Creativity Report of the Decade' to map the most creative advertising companies across the globe in the last 10 years.
Ogilvy Mumbai has been named the most creative agency of the decade among all Indian agencies.