Q] Tell us some of your earliest memories of watching Cricket World Cups on TV.
My first memory of watching Cricket World Cup is from the 1983 World Cup. The first match we saw live on TV was the semi-final India played against England. Thereafter, the final against West Indies that we won. The next was the 1987 World Cup in which we lost in the semi-finals. Then in 1992 we beat Pakistan in the first match, but Pakistan went on to win the World Cup. Most of these World Cups I fondly remember, and then of course a fond one was the 2011 World Cup which we won again.
Q] Where were you during the iconic 2011 Cricket World Cup Final?
Those days TVs were not as big, so we had put up a massive screen and had gotten a projector from somebody's office. That's where we used to get together for most matches during the 2011 World Cup. It's a very good memory for us, I think it was 2nd April, and we celebrated the win the whole night.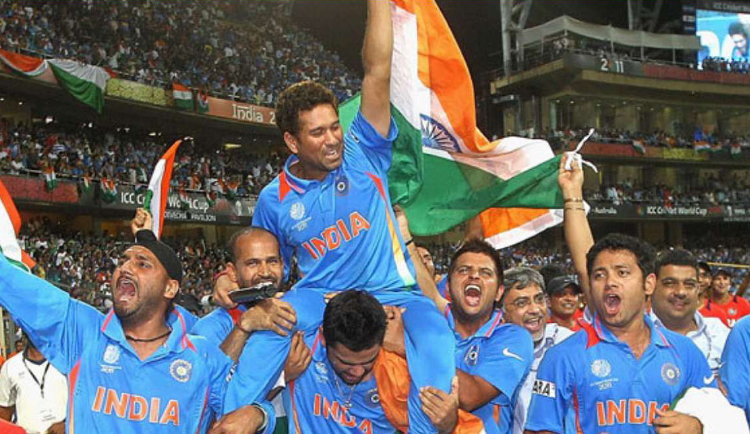 Q] Have you followed any superstitions while watching Cricket World Cups on TV with friends and family?
Yes! The superstition has always been about people sitting in certain places. I remember while watching the 2011 final against Sri Lanka there was a guy that was completely unlucky for us. Till he was in the room, Sri Lanka wouldn't lose a wicket, and when he'd leave they would lose a wicket. So the guy spent most of his time outside the room.
Q] The T20 World Cup starts on 16th October. What are your thoughts about the clash against rivals Pakistan and which players do you think are key for India's road to the cup?
So the India-Pakistan match we will win, undoubtedly. In terms of the player in focus it's Jasprit Bumrah for me. Australia has fast bowling pitches and we have someone in Bumrah that can bowl well on those pitches. We'd also need to score big runs, and we've got a lot of depth in the team for that so I'm hoping we can win the World Cup.