Q. Being the only Indian in-house brand, how does it feel to have won the prestigious Cannes Lion award for BYJU's 'Masterji' campaign?
It's a huge honour and we feel extremely happy because a lot of hard work went into the film. It is also very special because we are the only Indian in-house brand team to win an award at the Cannes Lions. It also solidifies Byju's position amongst the world's best in the advertising, marketing, and creative industry and it's a milestone for us as a team and as individuals who always aspire to get a Lion not just for the company but for the country. So, the feeling is nothing short of being on top of the world.
It's a great honour, but this should lead as an inspiration for a lot of more companies like us to come up and create some fantastic campaigns because there is no drought of creative and great ideas across the spectrum in this country.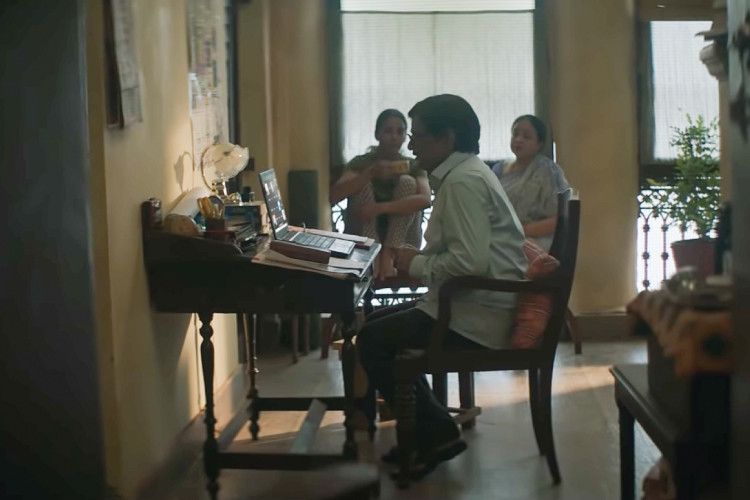 Q. Tell us about BYJU's 'Masterji' campaign. What was the prime objective behind the campaign?
"Master Ji' was a tribute to all the teachers, especially when we were just getting into the second phase of the pandemic. When we thought about teachers, we realized that there is so much that the teachers have gone through in terms of online transition, when everything moved online in just 24 hours. So we felt it was time to tell that story. We thought that it's important for everyone to understand how these teachers become students themselves to learn everything right from scratch to make sure that their student's education doesn't get affected. The film was a tribute to the selfless spirit and for the perseverance of teachers who made an everlasting mark in all our lives. We went with the #LearnUnlearnRelearn because we realized that's what teachers did. They were accustomed to a certain style of learning, they unlearnt that, relearnt a new style of learning just to make sure that studies are not hampered during the pandemic. It's pretty much in-house and we executed the idea in-house.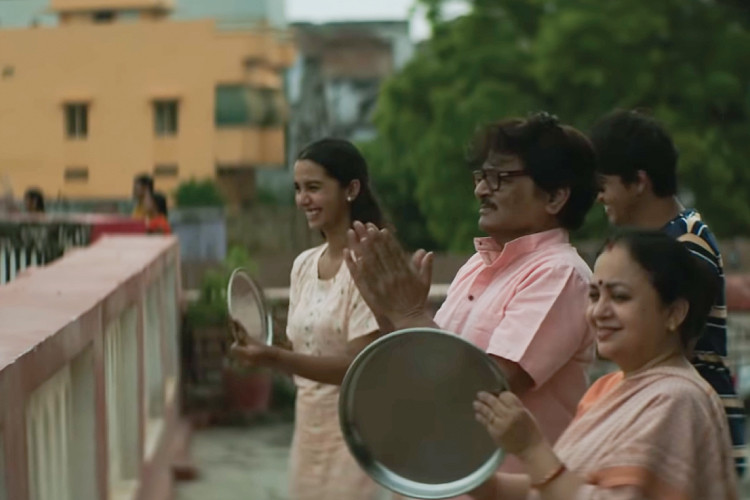 Q. What all went behind crafting the award-winning campaign?
The campaign was fully conceptualized and executed in-house. We partnered with the production house called Dora Diggs. We shot in a small town to show the struggle of a teacher, who has always taught in a small town, who might not even have seen a laptop until 5 years back when their kids got a laptop. So, that's why we chose Varanasi and shot on the ghats of Ganga River. We had the great Raghuveer Yadav playing 'Master Ji', a phenomenal actor who also has an extremely next-door vibe to him. For music, we wanted to go all out with the Indian touch, and that's why we went to Sneha Khanwalkar as we feel she understands Indian sounds better, so we got her onboard for the music while the lyrics were written in-house. Every aspect of the film came together beautifully.
Q. Nowadays, long format ads are on the rise, so what has led to this shift in storytelling? How do you see Short format vs Long format ads - in terms of cost and impact?
I think there is no comparison between short-form ads and long-form ads, both formats work across different platforms differently. It depends from brand to brand and it depends on the stories that you are trying to tell. It's a myth that long format ads don't work while they allow creators to put forward a very diverse set of emotions and a story that gets into a climax. However, I also feel that if it's a nice story, a 30-second ad will work and if it's a nice story of 11-12 minutes, even that'll work. We are talking about a country which has for the longest time watched movies which are 3 hours long. So, it's not like when you talk about ads, they have to be short. But that norm is changing because of the fact that people are okay consuming all types of content, both long and short, depending on what story we are trying to tell and how interesting that story is. So, I think that there is no comparison. It depends on what the brand wants to communicate. From a cost perspective, a timing duration doesn't always matter when it comes to cost. You could be creating a 30-second film with big actors and it could cost you a lot more money. So the budget also depends on how you are shooting and what you are shooting. It's a myth that long format ad films cost more than short format.