Thank you, COVID-19…Five changes for the better and I will push for these to continue…
Respect for time, a meeting, its agenda:

I marvel each day on how punctual we have become, how we have learnt to value time, how we promptly accept meeting invites, read the agenda, send material as a pre-read, follow up with minutes after a call; and as we are all much more engaged now due to video calls, we cannot look at our phones constantly like we used to in normal face-to-face meetings.

Weekly all-team engagement activities:

Since lockdown, just to get the team together, to check on all of them, we have started a Friday Digital Charcha, a fixed weekly slot, we have played antakshari, Housie, listened to gurus from our industry, laughed with a comedian, been entertained by an RJ, listened to someone inspirational; the best part about these sessions is the genuine caring, camaraderie of the team, everyone asks the other how they are, everyone carves out time for this, in a normal day in office, we used to do this once or twice a month but we had so many absentees.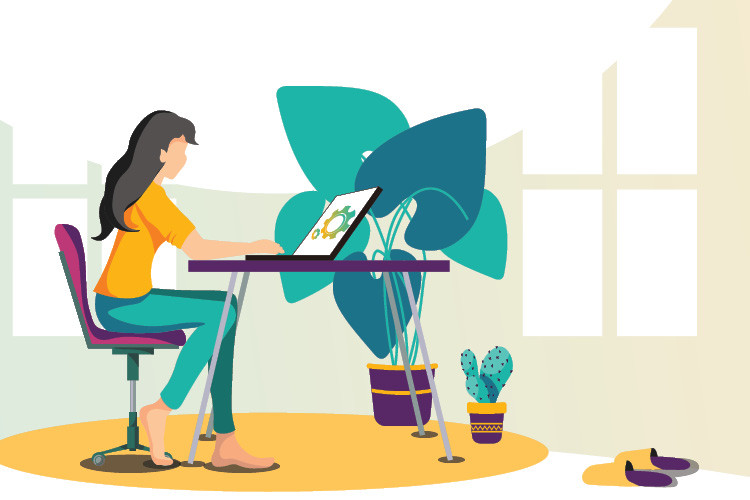 '

Time' for the small but very important stuff:

'Good Morning'… I love this initiative by our HR. We all have to say 'Good Morning' on the company group each morning; it's such a positive way to start my workday when I see 45 different messages - hi, hello, GM, hey…I smile, because I know we are all alive and winning the battle. Another initiative, 'Happy Birthday', a 15-minute slot; on our colleagues' birthday, we have a calendar request, all of us dial in and wish him/her a very happy birthday - we all sing together, pure joy is visible on the birthday boy/girl's face; earlier we used to cut cake in office and there would be half the quorum.

Symbiotic relations:

Invest in people, not in their designations, care about what makes them tick… this has paid off, at a time when we are all alone working in front of our computers with no colleagues, no fancy offices, what's really made me feel that we have done something right is the fact that we have managed to get hangout meetings with so many clients, and with my agency friends; we have engaged in fruitful business conversations, a mature sign of being in symbiotic relations.

Process/documentation:

"What gets measured, gets sold," is what I live by. I am a process person, I have been driving my team crazy to get me DSR, WSR, proposal trackers, client/agency trackers, etc., and I have never been happy with the output. Now, there is no other option, the only way to work in large teams and shorten the length of a meeting is to document, and share. I can tell you this, we will come out with a far better strike rate once business resumes as we have done so much leg work, coupled with an effective outreach to all clients and agencies in this period.
An event happens to teach you something, the old must give way to the new, we must be open to new input, and quickly learn and adapt. Yes, these are extraordinary times, and nothing will be the same; but we must prepare, plan for success, believe in it, manifest it, as we do have to run our businesses and feed our teams. Fortune always favours the brave.