Q] Tell us about Zee5's journey over the last 18 months and notching up 76.4 million monthly active users. Beyond this, what is the immediate target that you have set for yourself?
One thing that worked well for us was our ability to deliver content in almost all Indian languages - both the UI and UX are purposed in over 12 Indian languages, so that people are comfortable. The second was our ability to purpose our platform across various devices as well as ecosystems and operating systems, right from the bottom end of the pyramid to the top end of the 8K, 4K smart TV device ecosystem. We are present in every single device and browser today. We had to do that very effectively by building a lot of platforms, making sure that we purpose video also, in-coded for so many platforms. The last piece was about voice search, since we believe in the power of voice. Also, content exclusivity which comes from the legacy and the treasure of the content IP that Zee has created over the last 27 years really helped us in creating loyalty and affinity towards our characters, shows and the kind of stories that we tell, both on the catch-up TV side, as well as on the original side. Bangla, Tamil, Telugu, Kannada, Malayalam, Marathi and Hindi actually gave us affinity to so many different cohorts and different audience sets. Within that, our ability to offer different genres appeals to millennials, youth and to men and women. The promoters have been extremely supportive and have invested in this business because this is the present and the future of entertainment.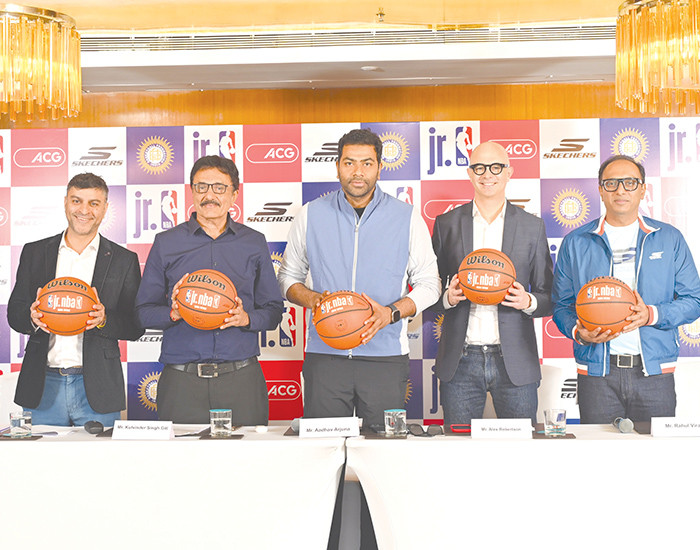 Q] You have a library of content across 12 languages. Can you give us highlights of the original content offering that has content IP sharing deals as well as digital sequels of cult TV content IPs, etc. What are your plans there?
When we started on our journey to create original content, we knew that we needed to do something different. Our philosophy around content was to keep it real, relevant and resonant. We believe that the new digital Indian is somebody who wants to see more real characters. We built a very different pipeline of content, right from the biopic of Bollywood star Sunny Leone, coming from the porn industry, called 'Karenjeet Kaur', to the biopic of a gangster in 'Rangbaaz', to a mentally disturbed pilot in 'Final Call' and what we did with 'Kaafir' too was a real story. We did RejectX, a youth show. We have done TV show or TV drama type content too; in fact a couple of steps ahead of TV dramas and we should be able to purpose that forward. That has shown us big results. We also partnered with Alt Balaji and Ekta Kapoor - it's both co-production as well as an IP sharing and co-marketing deal. The content we ghet from there appeals to newer and different taste clusters, giving us more loyalty on different cohorts and different audiences. We have done some very interesting shows like 'Cold Lassi', 'Mission Over Mars' and 'The Verdict'.
Q] What would you single out as the driver shows among your syndicated content offerings?
We have the Sony library which did really well, including the Spiderman IP. The other big library that has worked for us is the Korean library, and some very marquee Korean shows. We had a show called 'Pablo Escobar' which was his biopic and has been among our top 10 shows for very long.
Q] The cost of creating content and acquiring talent on OTT platforms these days could go beyond the cost of producing content for TV. What is the kind of investment that is going into Zee5 on the content front?
TV is a controlled environment. Here, it is largely real location and real stories, but for a limited series. It needs to make an impact today, because you are luring audiences to move to Digital, and have to give them something that they haven't seen. It needs to have cinematic appeal, be of a genre beyond drama, and calls for a different production mindset, expensive locations in shoots. It's an investment that the industry needs to make at this point in time, to get consumers to sample digital video and pay for it.
Q] OTT players in general are battling challenges such as lack of advertisement and subscription revenues because Indians love free content. Are users willing to pay for content in a market like ours, and what is the uptake for freemium or paid content on Zee5?
OTT advertising is possibly one of the fastest growing ad segments in the country. The OTT platforms don't lack advertising. Most large advertisers are present on all digital video streaming platforms. We have seen some very good growth rates on advertising. On the subscription side, we are one of the top two or three subscription platforms in the country. If you have good grade content, you can get to a point where your platform will break due to traffic and you will face problems. It happened when we launched Rangbaaz in December, with almost a breakdown on the platform, with another breakdown with a new launch during Holi. Increasingly, we have seen almost double digit and a month-on-month growth on subscription numbers. Though we have taken away most discounts, our numbers have increased.
Q] How do you chart your distribution strategy?
One, we have partnerships with as many manufacturers and OEMs as possible, where we embed or partner apps across platforms like we have done with almost all devices in the ecosystem - Xiaomi, Amazon Fire Stick, Apple TV, Panasonic, OnePlus, etc. Connected devices are going to be the future. On the premium side, we partner large Telecom players such as Vodafone Idea, Airtel broadband, etc., which allows us access into those many homes or those many individuals and users. We also partner with broadband players, ISPs, who do individual distribution for us to bundle it up for data consumption among their users or houses that they supply broadband to. We also do cross-partnerships with those who are in the subscription business. We have partnered with Flipkart on their loyalty programme, with Gaana as a co-brand and several other large digital platforms like MakeMyTrip, etc., who do cross-sales or cross discounts. We also work with platforms like LG and Samsung to make our app backwardly compatible. Now, it's not only the TV of today, even if you have a TV made in 2015, the app will work on it.
Q] You have significant penetration in Tier II and Tier III markets. What percentage of your monthly active users are from those markets?
Tier III cities tend to be fairly ad supported. Tier II is a mix of both subscription and ad support. Tier I is again subscription and ad supported. We have traffic from all three. Tier III users tend to consume content more in their regional language, but in Tier II and Tier I, you tend to see more Hindi proliferate. In South markets, we ended up doing packs in Kannada and Telugu, but after buying those packs, people eventually upgraded to the all access pack because they also wanted to consume content in Hindi. We also have advertisers increasingly buying specific regions
from us.
Q] Tell us about the Zee5 ad suite. How does it work for advertisers? How are you leveraging technology to monetize the platform?
We have four big offerings. AdVault is where we have all our big display/branding and advertising opportunities. Not only do we do the pre-roll and mid-roll and post-roll on video but also the video masterhead which auto places your advertising. We have built a whole host of video branding opportunities, but with that we have also built in performance opportunities, so we allow you to set your KPIs and to optimize them. We have segmented our advertising into various affinity segments, that we allow advertisers to use, where we actually match data through many third party and first party data partners. In the long run, advertising is going to be ROI-led; so we are able to build on clients' KPIs and optimize those. On the Ampli5 side, we have hosting solutions, auto preview solutions and influence solutions, because we are also a very brand safe place. We have a whole lot of ideas on how you can amplify your brand message, do flat content marketing and video content marketing. We have done some really good work on that with many partners. WishBox, which is just coming in, is very unique because it marries e-comm and video together. We see a lot of interest in that.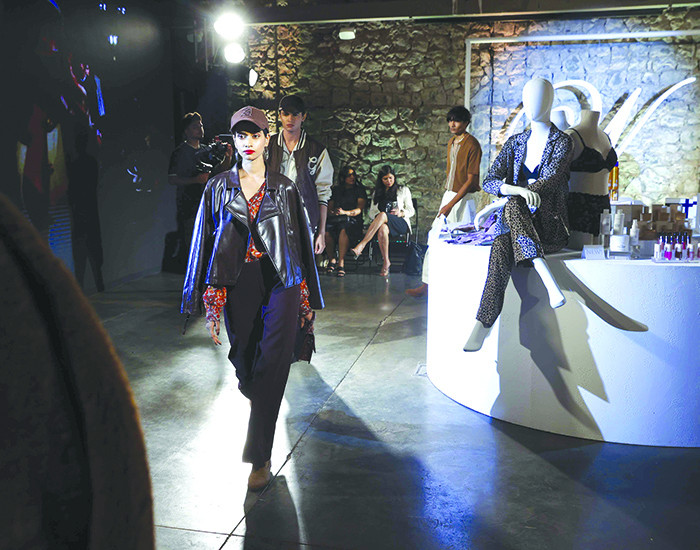 Q] Which are the brands that are majorly on board as advertisers?
Almost every advertiser today right from Unilever to Procter and Gamble, Colgate to all the large FMCGs, including Dabur, Pepsi, Coke etc. advertise with us.
Q] What is your expansion strategy? Which markets are you looking at?
In India, we want to get into the North-east. We are already tying up with some channels there. There is an opportunity in markets like Gujarat, Punjab for a different kind of content, so we will work on those markets. A lot of markets that have shied away from regional content will also be opportunities for us.
Q] How difficult is it to make consumers stick to your platform, with so much of competition, and immense variety of content available in the OTT space? Platforms such as TikTok too are competition, for that matter…
Everything is competition, which is a good thing. We are in the long form business that gives us built-in loyalty, because characters in stories have their own following. People do like to watch a long story or a full episode. Our ability to understand you better, our machine learning and artificial intelligence products deployed on recommendation engines, auto previews, consumer data platforms that purpose your notifications to your communication and campaigns makes this extremely personal.
Q] What would you call your USP?
We are a great amalgamation of content and technology as we continue to invest in both of them, and deliver at the segment of one. That brings our USP alive.
Q] What are some of the challenges that you face specific to Zee5? And what are some of the challenges OTT players face in the industry in general?
Data networks can be better. The challenges are of the device ecosystem, because devices are so low on memory and so low on process and capabilities. This always becomes a challenge for us to be able to do high quality video on these. One of the issues in the industry is cross-platform measurement and techniques for you to know your audiences better. Also, advertisers need to understand video advertising as it exists rather than video advertising separately on YouTube, TV and on OTT.
Q] Going forward, what has been lined up by Zee5 for the next few months? What should consumers and advertisers look forward to?
We will build an entertainment platform with network effect. We have a vertical video format, kids section and a section of food coming in. We have more live gaming and gamification opportunities coming in. We have a new slate of premium content coming in too.

CONNECTED DEVICES
• The Zee5 app is now available on LG TVs running on WebOS 3.0 and above
(improved backward compatibility)
• Samsung Universal Guide and Smart Preview rolled out for 2018 and 2019 TVs
• Device support extended to Panasonic, Hathway Cloudwalker ACT,
TCL, DishTV and Apple TV
• Paytm QR payment introduced on Android TV