Q] Tell us about the insight behind the Google Nest Mini ad campaign
Voice is such a powerful enabler, especially in India where a lot of users are not only English speaking. They want to use their own native language as commands and voice is easier than typing to get access to internet. So We were very clear that we wanted to highlight Nest Mini usage for the entire family.
Everyone can use voice in their own language and Mini seamlessly helps them in their day-to-day tasks. But the challenge was – how do we do this creatively that makes it very distinct and unique?
Q] The last campaign for Google Home was back in 2018, why a gap of two years?
We launched the first campaign for Google Home called 'Make Google do it' in 2018 and in 2019 we used the same creative, campaign and leveraged the same media mix for it. Yes, this is our second big campaign for Google Home.
Q] Why did you feel the need to launch a campaign for Google Nest Mini just around the time when an upgraded version – Google Nest Audio was launched in the market?
The idea was to highlight the experience that the range of Google Nest devices offer. It has been very humbling to get good reviews on Nest Audio through which we wanted to deliver more for our users at an affordable price. It's 75% louder and 50% stronger than the original Google Home.
And, it has some interesting features like Media EQ, and Ambient IQ, which lets you automatically tune it to whatever you're listening to-- music, podcasts, and it can change the sound and the audio according to what you're listening.
And you can also adjust the sound according to the background noise in the home. So, we've been very excited about the reviews that we are getting, on both the campaign as well as the launch.
Q] Google was the first smart speaker to introduce regional language voice assistance but there has also been a criticism that when compared to Amazon, Google has been slower to launch newer models which are deemed important for a tech brand.
First of all, it's great to see the smart speaker ecosystem flourishing and so many brands leaning into it. It's important to upgrade but the most important thing for us is that we are always looking for ways to bring new experiences to our Nest devices and to Google Assistant, even through hardware wherever we can.
That's why we launched Nest Audio recently. We are working very, very closely with a lot of our ecosystem partners, developers, brands, device and appliance manufacturers.
Q] Between the Nest Mini, Nest Hub and Nest Audio, do you feel Google has a sizeable portfolio to take on Amazon, which has had the first mover advantage in India, as far as smart speakers are concerned?
As I said, it's great that the ecosystem is flourishing. Our aim is to bring experiences to our products that our users find useful. And we have received some great feedback on our products, and reviews on Nest Audio as well. And we are very delighted with the uptake that we've seen.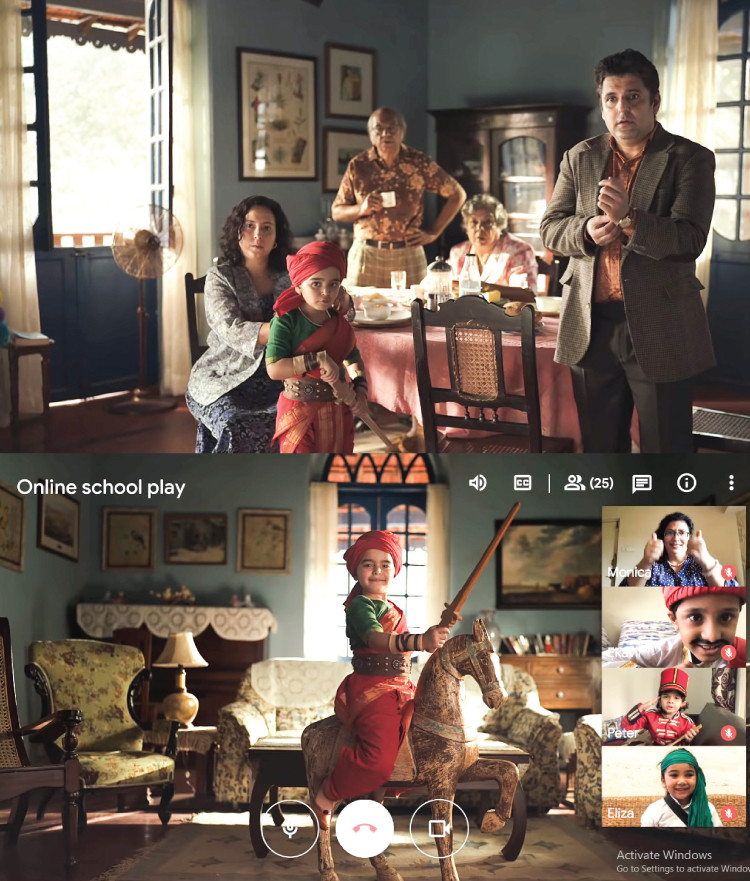 Q] What is the market share that Google Home smart speakers currently enjoy?
Unfortunately, I won't be able to share those specifics. We are very happy with the kind of reviews we've seen on our products.
Q] India's voice market is booming, and as per the WARC report, it is supposed to grow by 40% this year. To what extent can Google voice assistants help in brand integration and advertising?
Working with the ecosystem, be it brands, developers and agencies is really important for us and we can't do it alone. We're seeing a lot of traction. For example, Flipkart built a haggle bot with Google Assistant through which people could negotiate the best prices for the products with Flipkart, riding on the fact that bargaining is such a deep-rooted part of our culture.
Then we recently integrated Google Assistant with Tata's newest Sedan, Altroz where the consumers can control the car functions through voice. We've also seen a lot of categories like CPG and BFSI lean into voice.
For example, with Google Assistant, you can order a pizza from Swiggy, book a cab through Ola or Uber, look for the nearest ATM from Kotak Bank. So, we're seeing a lot of brands benefiting from this, and genuinely helping their users through voice.
Q] With WFH becoming a norm and multitasking a big need, have you seen the demand for smart speakers and voice assistants grow substantially in 2020?
I can't share the exact numbers. But we are very delighted to see the interest in the smart speakers, the voice assistant and category overall. Also, we are humbled to see the response during the Flipkart sales events and Nest Audio launch.