Q] What message did Axis Mutual Fund try to convey through its latest advertising campaign -'ELSS Hai Na'?
Every year during the tax season, people talk about saving taxes. Many of them also get anxious and worried as they do not plan their tax saving strategies properly, and that often leads to chaotic situations at the last moment. In our latest campaign, we used the phrase – 'Sochna Kya Hai, ELSS Hai Na' to approach the masses and educate them on responsible investment. We wanted to convey the message that people who have invested through ELSS, should not worry at all, and that it's a beneficial scheme as far as tax and investment planning in concerned.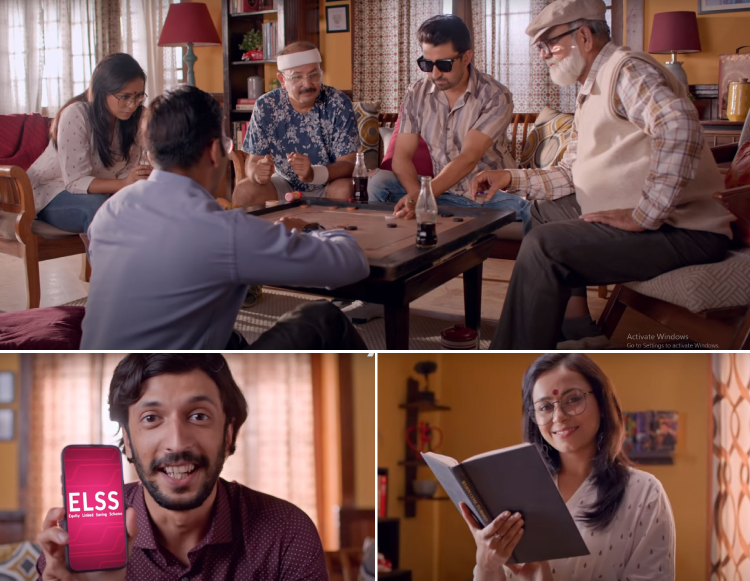 Q] How did you develop the marketing mix of the campaign, specifically when there is a need for creating awareness on tax saving in India?
The subject - tax planning and saving – has received widespread acceptance in recent times. But it is still viewed as a strenuous and chaotic task, and people are still not well-informed. Many people do not opt for ELSS due to the availability of several other options in the market. So to create awareness on this, we have launched multiple campaigns. Through this campaign, we have attempted to penetrate into different age groups and different regions by using three different narratives. We have taken a 360 degree approach, and are trying to take advantage of the power of Digital platforms, Television, Mobile Phones, and as well as Print Media. We are using the content as a horizontal layer to educate the masses. We are also utilizing the other offline mediums, and taking help of Fintech partners to create more awareness on ELSS.
Q] Can you give an idea about the budget allocated for 'ELSS Hai Na' campaign?
In this campaign, we have prioritized the Digital platforms, specifically the ones accessible through mobile phones. Based on the accessibility of those platforms, we have focused either on the videos or on the other contents. Thus we have fine-tuned our campaign. 60-70% of our budget has been spent on the digital platforms and the rest has been spent on Print and Television.
We have also invested in programmatic buying and driving video by looking at the engagements and contextual targeting.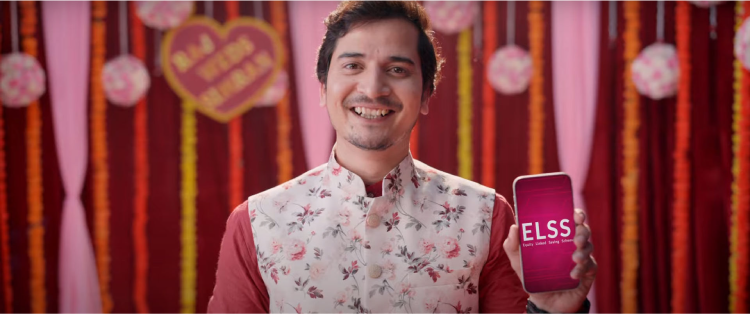 Q] In the TVCs, the actors are personifications of the common people of India. Do you think that a campaign can be made more impactful by featuring such actors?
We wanted to keep the communications hassle-free and relatable. We also wanted to ensure that each of characters showed responsible financial behavior. So, they were chosen carefully so that different kinds of investors could relate to them. Thus, this campaign was designed in such a way that it resonated with people from different age groups and professions.
Q] The campaign 'ELSS Hai Na' focuses on a very important aspect - responsible investment. How does Axis Mutual Fund look at the entire concept?
At Axis, we have always underscored the importance of responsible investment. As an organization, we also deeply believe in spreading awareness on the same. So, through every communication with the stakeholders, we ensure that we spread the awareness on responsible investment. As responsible wealth managers, we believe that it is our sacred duty to educate our customers on the significance of long-term investments, and help them grow wealth and save taxes efficiently.
Q] As far as investment in Cryptocurrency is concerned, India is the second largest country in the world. Is that somehow affecting the mutual fund market?
That subject will be out of context here. So, we would not like to comment on it.
Q] What are the innovative techniques and strategies that Axis utilizes to increase its reach, and spread awareness on responsible investment?
We are very clear when it comes to educating the users. We have a series of well-planned communication steps and strategies. Our senior management employees keep conducting monthly webinars with the stakeholders. We ensure that we have guidelines and other content, and those are sent across to our investors every month. We also launched a knowledge center six months ago, where we create content and upload it. We use Quora, YouTube and LinkedIn extensively. So, we are on every possible forum, where we can reach out to the investors and educate them on responsible investment. We also provide our stakeholders with content so that they can educate their set of customers or prospective customers on the same.