The festive season is the most exciting time for home furnishing brands, Manjari Upadhye, CEO, Domestic Retail Business, Welspun India tells us, adding that the company's growth has surpassed the pre-pandemic rate. In this interview with IMPACT, Upadhye also discusses the brand's successful association with Amitabh Bachchan, its focus on ramping up distribution and Welspun's achievement in being named by Nielsen as the top distributed brand in home textiles across general trade.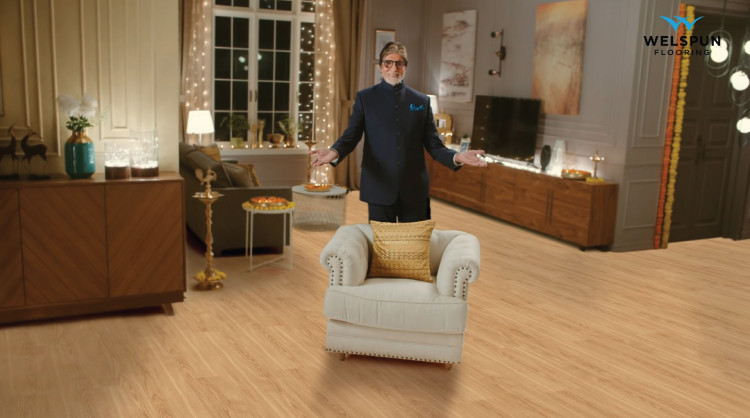 Q] Given that we are in the festive season, what are some of the initiatives you've rolled out for brands Spaces and Welspun this time?
This is really the most exciting time for the home furnishing brands, and the way we're approaching the festive season is different for both Welspun and Spaces, given that the former is a mass market brand while the latter is more premium. We're definitely seeing a change in market sentiment with categories like bed, bath and flooring really picking up steam as people start to refurnish their homes and renovate for the festive season. At Welspun, we are known for our innovations and you can really see that with our product portfolio, especially our latest launch – air purifying bed sheets. These actually absorb the carbon dioxide in the living spaces, thereby improving the quality of air in your bedroom. We already have campaigns running for this latest launch. For the brand Spaces, we have launched about eight new art forms this year in our Rangana range, inspired by Indian art form. On Spaces, we launched the next leg of our digital campaign to hunt for a chief style officer, where we have partnered with prominent names like Sonali Bendre. So we've unveiled our chief style officers, consumers who have a flair for home décor. Our communication for both brands is live across Digital, TV and Print. We've taken some impact properties like KBC for Welspun. For our Welspun Flooring range, we have a campaign featuring our brand ambassador, Amitabh Bachchan – where we're urging consumers to not ignore their flooring and get a floor makeover in a day! We're seeing a good response to all of these campaigns during this festive season.
Q] Would you say that market sentiment has bounced back? Are you seeing growing demand?
Yes, absolutely. So, we're not looking at last year because that was an anomalous year. But if we compare ourselves with 2019, we have been seeing a healthy growth rate even on top of that. And we have observed that offline consumers are also back, which is good since we operate in a touch-and-feel category. E-commerce is also doing well for us, but offline too we have seen very brisk business happening during this festive season.
Q] The brand's partnership with Amitabh Bachchan is a little over two years' long. What kind of value has he added to the brand?
Mr Bachchan, needless to say brings in so much credibility and trust with Indian consumers, especially during these pandemic times. Since people were hesitant to let people into their homes, categories like flooring were definitely affected. But if I look at how the flooring category especially is performing now after the second wave, we have definitely seen inquiries go up like 3X or 4X, and we are seeing positive feedback from our dealers on the new campaign with Mr Bachchan.
Q] In terms of your media mix, are you also making a shift towards Digital now in these post-pandemic times? Where does the bulk of your media investment go?
For Spaces and the flooring category, it is 90% OTT and Digital. For Welspun, we are still continuing with traditional media though our Digital spends for Welspun have gone up to 25% from 10% pre-pandemic.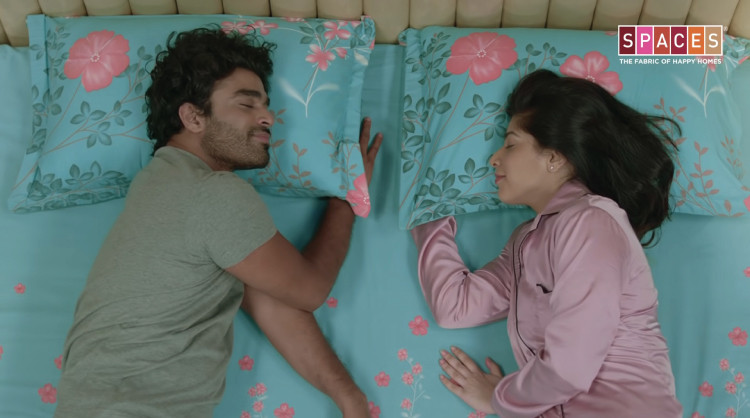 Q] As a brand, what are some of the changes you've observed in terms of consumer behaviour? What are some of the marketing shifts you've made in response to these changing consumption patterns?
So the first change we had to make was from a delivery standpoint – we started focusing more on online and e-commerce and we have really enriched the consumer's experience on our own website. We have made transactions really easy and improved the consumer's overall experience on our site. In addition, we are also doing good business on marketplaces like Myntra and Amazon. This shift definitely helped us see a 150% growth in the e-commerce space. On the offline front, we have taken all precautions and ensured we have our staff vaccinated once markets started opening. We have also understood that consumers are paying greater attention to their safety and well-being, so we have launched antiviral and anti-bacterial sheets and towels. Our journey starts with the whole customer experience, and we have taken great care to safeguard the customer with increased sanitisation in our stores, vaccination for our staff, antiviral products and safe deliveries of our products.
Q] In terms of the offline business, will you be adding more stores for your brands like Spaces?
We're not looking to expand our Spaces stores in this financial year for sure. E-commerce remains a strong growth lever for us, including our brand's dotcom sales. But we are also about building depth. So we are focussing on getting visibility across outlets, doing customer experience led programmes in large stores, where we have a promoter who explains the benefits of our products to customers at point of sale. So, those are the kind of initiatives we are doing offline at the moment.
Q] What kind of growth are you seeing from the smaller, non-metro markets?
So, from Spaces and flooring standpoint, we are largely focussing on the top 40-50 cities, especially since Spaces is more of a premium offering. But for Welspun's bed and bath portfolio, which is more mass, we are seeing very good demand from tier II and III markets also, with very high growth rates. In fact, I am very happy to announce that Nielsen's survey reported Welspun to be the #1 distributed brand in home textiles in general trade.
Q] Congrats to you and the team on that fantastic achievement! Now as you move forward, what are some of the key growth drivers you've identified for your company?
We continue to stay focused on the 25+ audience, those are the key decision makers for our products in bed, bath and flooring. With the flooring, we have only just gotten started, so our focus is going to be the top 40-50 cities in the next 18 months also. With Welspun, now that we have a huge growing presence, our vision is to double our distribution over the next 12 months and reach around 300-odd towns in the country directly.