He spearheads India's oldest experiential marketing agency, Shobiz, which is celebrating its 40th anniversary. Shobiz has seen the best of both worlds, the agency's topline had grown at a compounded annual rate of over 20% for two successive years just before its acquisition by the Havas Group, and soon after witnessed a discomforting lull which the pandemic forced on the Experiential sector. And yet for Sameer Tobaccowala, the CEO of Shobiz 'Picture abhi baaki hai.'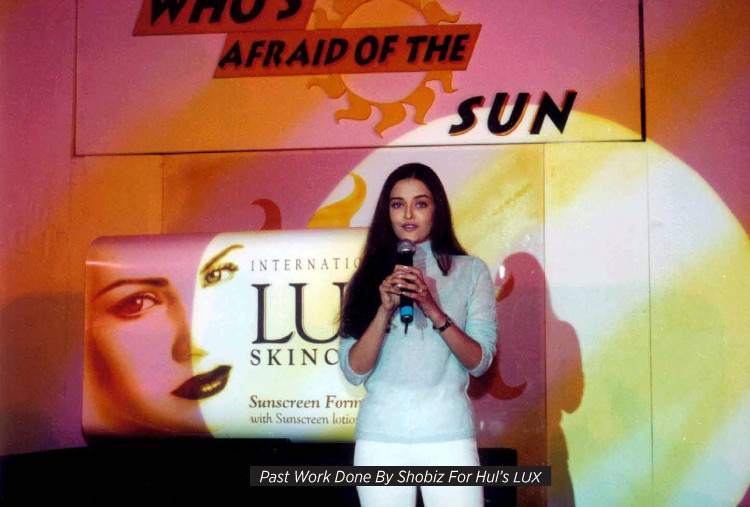 This oft quoted line goes a long way in explaining his outlook towards the series of storms he has faced in the past two years through which he emerged shining with a 45% growth rate over the dreaded 2020. At first glance, it may look like a small achievement on a lower base right now, but it is sure to go a long way in sealing the future of his agency. Not surprisingly, Shobiz in addition to being an on-ground expert, transformed itself in the pandemic years into a digitally focused events and experiential company, while integrating itself well into the Havas ecosystem gaining clients like Adobe, Idea, DBS bank etc.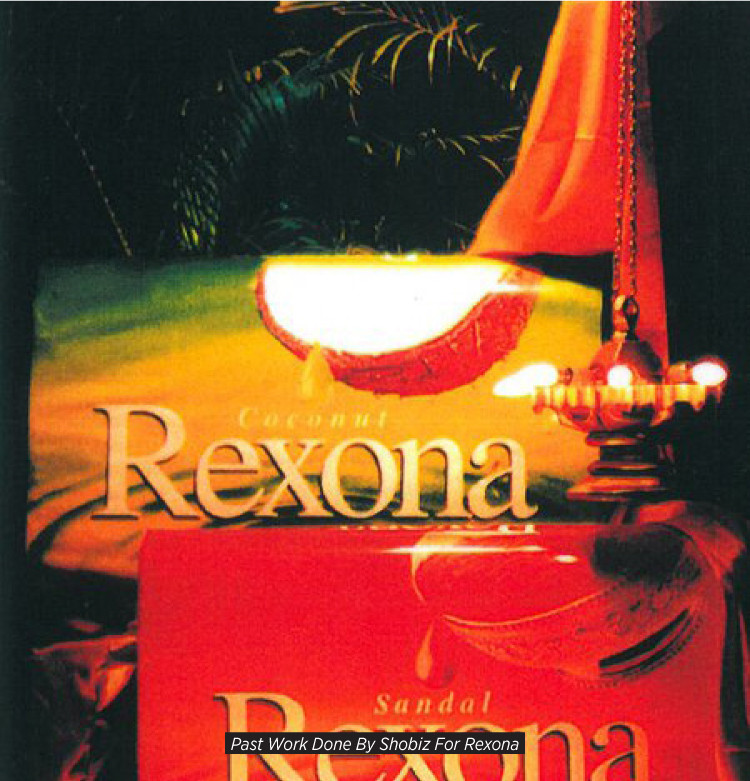 Shobiz has its roots in a wedding decoration company started by Sameer's father Rehmatali Tobaccowala who went on to organise the weddings of the who's who of the country, like Saira Banu and Dilip Kumar, Mafatlals, Ambanis, etc. They were a set making company until he met the then head of Lintas, Alyque Padamsee, in a sort of divine intervention where he needed Tobaccowala to build the centrepiece of his production titled 'Jesus Christ Superstar'.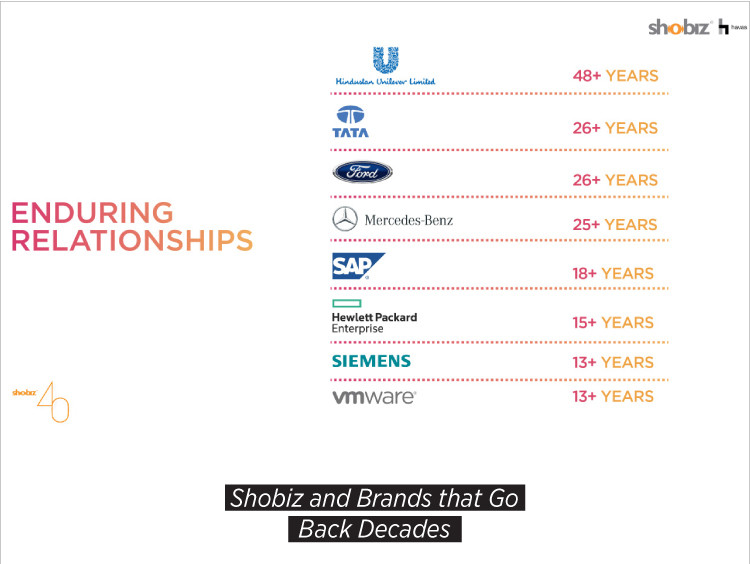 This led to a series of events, which finally gave rise to the company we know today as Shobiz. Its first major collaboration was with Hindustan Lever Ltd, when Padamsee wanted to launch a product differently. This made way for the first ever corporate launch in the country, with the help of a Kodak Carousel slide projector, the brand was Rexona.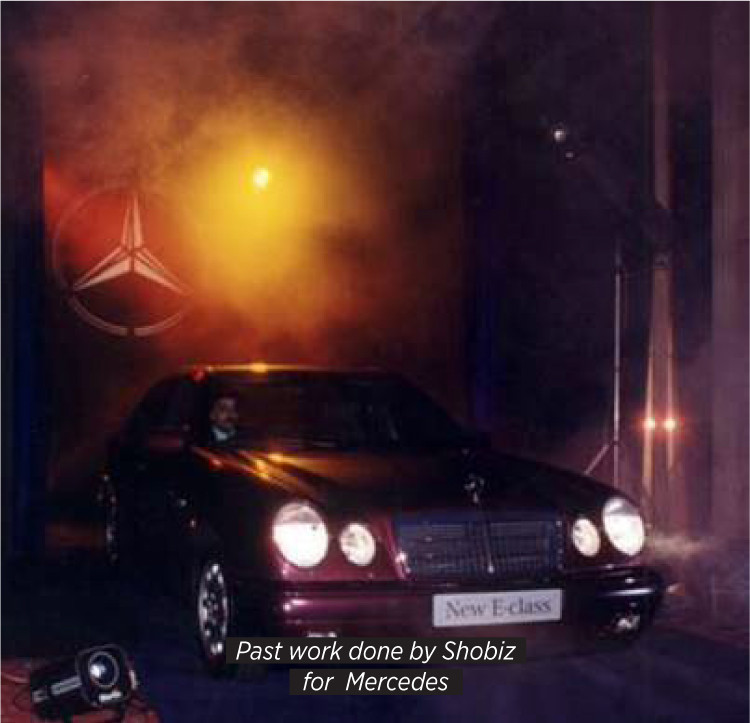 Sameer Tobaccowala fondly remembers the days when he first started out in the company, "I was 18 and shared space in the workshop with workers, and artists for two years before my father allowed me the luxury of a desk and chair." At the age of economic liberalisation of India back in the 90s, Sameer decided to pause his ambition of a foreign education as things were getting exciting in the country, with the entry of brands like IBM, Coca Cola. In no time, Shobiz was launching heavyweight brands such as Ford Mahindra, Mercedes Benz, and Opel Astra to name a few. They went beyond set making, adding value to the client's business creatively owing to which brands started hiring them directly as opposed to going through the creative agencies. Shobiz for the first time hired 'executives' in that phase, prior to that Sameer was the company's first and only employee for five years. "My COO, CCO, Head of events business all joined in 1996, and just completed 25 years with me," adds the junior Tobaccowala proudly.
With the 2000s knocking, the internet was becoming a buzzword, and Sameer spearheaded Shobiz' first website. After spending a whooping INR 50000, the website was ready and up in 1999, which seemed like an overreach for most people. But it led to the first IT event created by Shobiz for Oracle in Bangalore. "Fast forward three months and we were organising events in the Middle East, Africa, India, and Asia, opening our eyes to the audience acquisition and database management game. We have a 750,000 strong database right now and a team of about 20-25 people who only look after this part of the business. Microsoft, Google, Sap etc work with us in a big way today," says Sameer.
Soon after Shobiz went on to adapt new methodologies for a brave new world, from building apps, use of AR & VR to tackle the dropping attention span of the people to managing online conferences, it was the dawn of a new era.



'Without Havas, Shobiz would have survived but with more bruises'
From a time when woods, nail, and paints were the main aspect of the business at Shobiz, there came a point when everything was happening at the touch of a screen. Sameer Tobaccowala, CEO of Shobiz Experiential Communication in an exclusive interview tells Neeta Nair about the evolution of his company, which was acquired by Havas Group two years ago.
Q] How did a 40-year-old company keep itself relevant, especially at a time when experts called the pandemic the death knell of the Experiential industry?
The clients initially felt that with webinars becoming the norm, they wouldn't need us. But what we do differently at Shobiz is provide an 'experience'. So, we started building our own platforms. We already had a large IT team, which used to build websites, mobile apps and software. We started building platforms like global companies which catered to the tastes of the Indian brands. We had built three digital studios in our offices by July, 2020, taking the event experience and interactivity beyond the 500 people present on ground, which is clearly the future.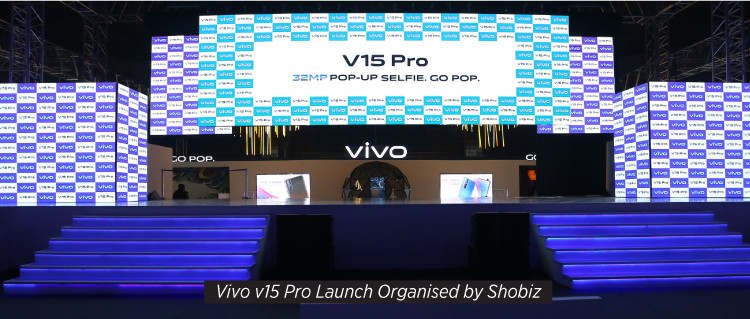 Q] Have you won new accounts in this period or survived on the basis of long-standing relationships with your clients?
We've gained multiple new clients. We've done about 600-700 virtual events in the pandemic. Unilever, SAP and most of our other clients also stayed with us. We have gained new ones too, like Adobe, IKEA's Worli store launch, DBS Bank, Beatrice etc. We did a one-month long farewell for Aditya Puri of HDFC, which included lighting up the HDFC building at Worli, putting up posters, and doing about 11 or 21 live virtual events.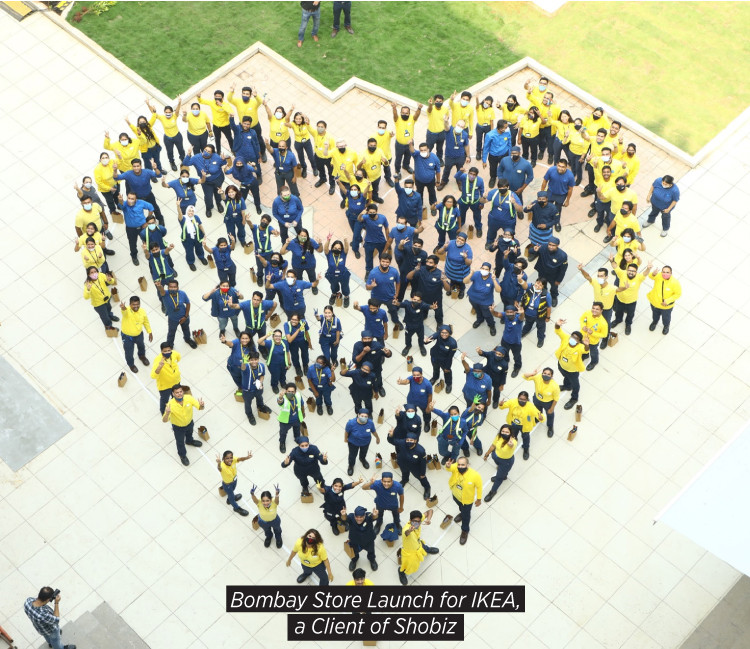 Q] Soon after Shobiz' acquisition by the Havas Group, the experiential industry tanked. In hindsight, was it a great decision to be a part of a global conglomerate at such a time, when many independent agencies were hit harder than the others?
I think Havas has been just fabulous. Rana Barua gave me the confidence that it would be okay. I had a 250 member team and I still have 230 of them today (some moved out on their own) despite the pandemic and cost cutting, I told Havas management, "I'm going to keep my people, they've given their lives to my organisation. I want to make sure that they are all standing there, when we come out of the storm." He backed me and my team to the hilt and we in turn managed to upscale and upskill ourselves beautifully for e.g., people who manage the light and sound during on ground events were learning to edit when they saw we had no revenue coming in initially.
Q] But would you say that brand Shobiz would have survived the pandemic the way you did, had it not been acquired by the Havas Group?
I'm going to say yes. I have that confidence that Shobiz would have survived but we would have been more battered and bruised. Would I be able to celebrate Shobiz' 40 so happily? I don't know. Perhaps I may not have been able to hold on to all 230 of my staff, but I believe in my brand, and my people. Havas as a business Group naturally would want me to deliver numbers, so won't have been surprised if they had put pressure on me, but they put none at all. They had my back truly.
Shobiz is in talks with many of Havas Group's clients now because everybody wants to come back on ground. We are adding value to some of the newer functions that the group is planning to launch which we can't disclose right now. We are reaching out to clients in an integrated manner, as most clients want a network which has everything under one umbrella.


Q] Would you go as far as to say that every network must have their own experiential arm/agency?
I wonder if networks will have the conviction to acquire any experiential agency in today's world. But I truly believe they should.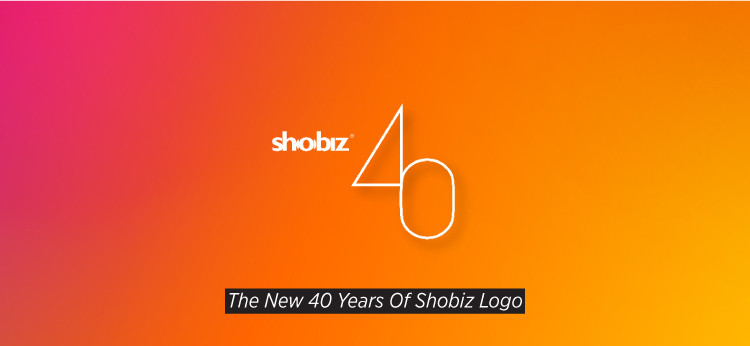 Q] How soon do you think you will get back to the pre pandemic growth?
We used to do 1000 events a year in 2019. I lost 22 events on 3rd January because of wave 3. I think 2022 can be a very solid year, but we have lost a quarter because of Omicron. but marketers in Auto, FMCG, BFSI want to come back, even though IT is taking time. There was 70-30 break up between on-ground and online revenue in 2021 and now we are hopeful of a reverse of that for 2022.



Integrating Two Worlds
Rana Barua, Group CEO, Havas Group, India, speaks to Neeta Nair about the acquisition of Shobiz, and his expectations in the long run.
Q] Within months of Havas' acquisition of Shobiz, the pandemic struck. Looking back, was it a fruitful decision to get onboard an experiential marketing agency?
Shobiz is a well-treasured secret, people slot it as an event/experiential agency, but it provides end to end solutions. Business wise, as we don't share results, I can only tell you that when they came on board in 2020, the numbers kind of crashed for them. But the way Shobiz has sprung back has been amazing between 2019 to 2021. Brands are constantly and actively reaching to us to come up with fresh, compelling, and meaningful ideas that can captivate consumers and create long term value. It's just that now the ideas are expected to span across mediums. In the experiential space, sometimes it's purely on-ground, sometimes virtual, and an increasing number of cases are now hybrid.
Q] Havas Group was running losses to the tune of 4.20 crore in CY2019, but after the spate of acquisitions you made a profit of 55.28 lakh in CY2020. What kind of revenue contribution were you expecting from Shobiz in the years to come?
You're absolutely right, before that, let's say 2019 or 2018, the Group was facing a bit of a challenge. Since 2020, not only have we reversed the fortunes overall, but individually, all the group companies are working in a very strong and profitable way. So collectively, naturally, the group is doing well. Shobiz has naturally started contributing. An overall margin of anything between 15% to 20% would be healthy and any company that contributes to that would be a profitable addition. I would honestly presume that in 2021 they'll bounce back very well. And going forward in the next few years they can probably reach 2019 levels easily.