With an eye on garnering higher brand recall among younger consumers, Red Chief Shoes recently launched a campaign this summer featuring brand ambassador Vicky Kaushal. Rahul Sharma, General Manager (Marketing), Red Chief Shoes, tells us how the association with Kaushal has helped the brand forge a strong connection with the youth. He also discusses the brand's expansion plans, which include adding another 25-30 exclusive stores once the restrictions are lifted
Q] Vicky Kaushal has been associated with the brand since 2019; what kind of value does he add to the brand image?
Vicky Kaushal is an iconic figure among the youth. Red Chief, as a brand, is focused on making an impact and driving recall among the youth. Our association has led to an increase in our brand salience among youth. In the last year and a half, we have witnessed a good chunk of customers aged from 24 to 33 years because of Vicky Kaushal. He has increased the brand's top-of-mind awareness among youth.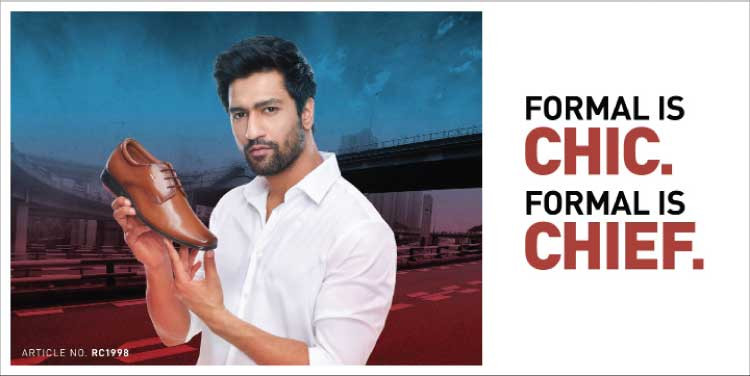 Q] Initially, you used a good bit of traditional media for your campaigns. Will you stick largely to Digital now that your target audience is the youth?
When we launched this campaign in December, 2019, our main objective then was to reach the market. We were building up to be a part of the conversation in the age group of 22 to 50 years. The aim was to reach a wider audience, which is why we focused on traditional media like TV, Print, OOH, etc. We succeeded in reaching the minds of men in 22-50 age group in phase one. Once we were successful in it, we started limiting our communication to Digital targeting youth from 22 to 40 years. From the second quarter of 2020, we have been focusing chiefly on Digital. We were promoting our campaigns on social handles like Facebook, Instagram and YouTube. As newspaper readership dropped because of the lockdown, we followed users to news websites like Amar Ujala, Daink Jagran, Times of India, and Hindustan Times. We realise that the youth are spending most of their time on digital so for the last one year, we have been present on the medium and we will stick to it for the next eight months.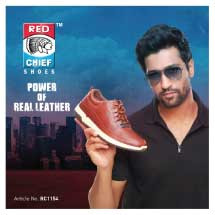 Q] Which are some of the other ways in which you are reaching out to the youth effectively?
The usual suspects like social media, YouTube and high-traffic websites will be a part of the marketing strategy. The youth are spending a lot of time on gaming platforms. We keep coordinating with a lot of colleges. For example, we participated in cultural programmes across over 120 colleges in the country through early 2020 and that's how we built visibility for the brand through offline events. We are also present on college campuses and their communities on social media.
Q] The pandemic has affected the retail footfall, bringing it to a standstill. How does that affect your brand, and will you still continue with your retail expansion?
We are under a lockdown in most parts of the country so all the expansion plans are on hold. The moment things open up, we will launch 25-30 exclusive stores in a phased manner this year. Our sales team will reach out to our general trade partners like distributors and retailers once the country opens up. It will all depend on external circumstances though.
Q] You're present on e-commerce platforms like Amazon, Flipkart and Myntra in addition to your website. What is the contribution of e-commerce to your revenue overall?
We thought we would have our major sales through online channels when the lockdown started last year. We were pleasantly surprised. While e-commerce was doing well, our exclusive stores also witnessed a good footfall when restrictions were eased. A similar trend was witnessed in general trade. The trend continued this year but May was impacted because of the lockdown. We expect that 60% to 70% of our business in May will be generated online. We aim to adopt an omnichannel strategy for the future. Yes of course, e-commerce is growing quickly, but there are a set of consumers who also believe in going to the store so the brand will aspire to be present on all channels.
Q] Red Chief also offers apparel and accessories to its customers. What has the consumer response been towards these categories, and what is their contribution in the portfolio?
Our core business is footwear, which constitutes 80% of our turnover overall. When it comes to apparel, we promote it only through our 200-odd stores. It is the same with accessories. The share of apparel is about 15% and 5% comes from accessories. There is not much focus on apparel because it is limited to our stores where we recognised a customer demand for other fashion – that was why we introduced it in our stores. We do not sell it to our general trade partners like distributors and retailers. Even on e-commerce, 95% of our business comes from footwear.