Q] What was the idea behind the Khushboo Apnepan Ki campaign and how was it conceived?
Whenever food is made with ghee, the aroma of ghee is appealing. So we asked ourselves – how can we merge this with our major umbrella communication tagline, which is 'Rishton ka Swad Badhaye'? It is food that brings everyone together. You talk to 10 people whom you don't know, and they will tell you about 'maa ke haath ka bana khaana' or 'dadi ke ghar mein desi ghee ke paronthe'. People will always have these memories and connections with food. Consumers will tell you that they like the aroma of ghee, and that was the key idea behind the campaign.
Q] What is the marketing mix for this campaign?
Since we are a very strong, city-specific organization, Delhi NCR is our market for all products. So for last one to one-and-a-half years, we've been using mass media, which is Radio, and Print very smartly. So normally, we do a campaign which is Radio, Print and Digital but this time, we've added Outdoor as well. People are actually consuming a lot of digital now so it is the lead medium followed by Print because print is also coming back now. It is already at 80% reach and we are hopeful that in next three to six months' time it'll be back. I think Print has far greater reach because people look for options and promotions, and all those things in Print especially during festivals.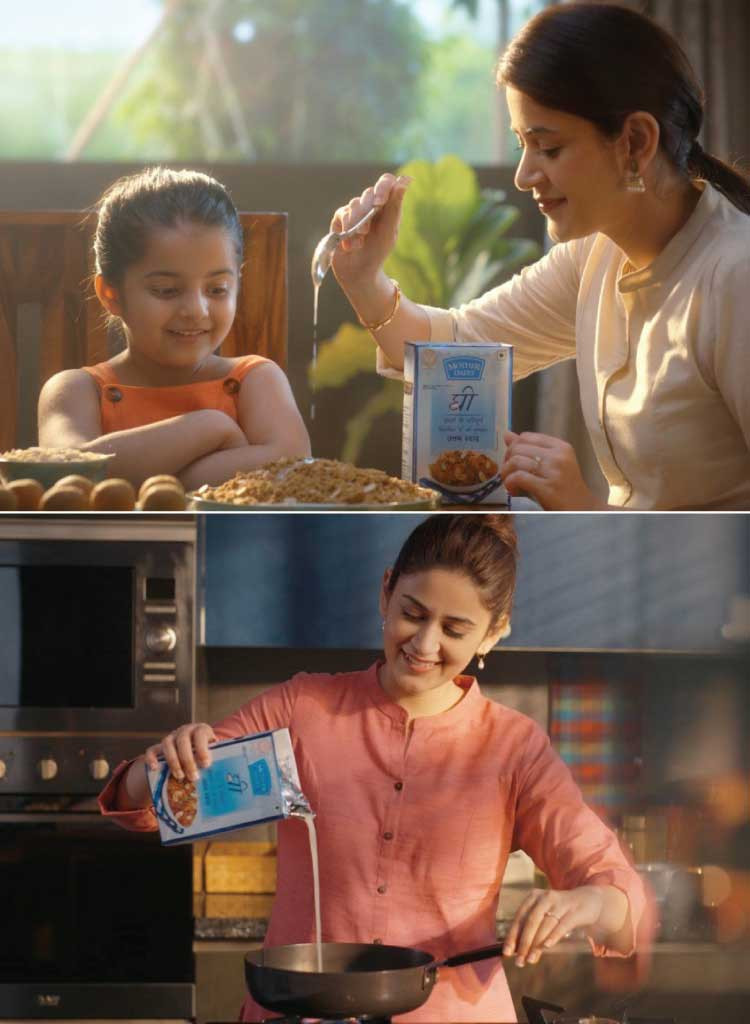 Q] Are you seeing growth coming back this festive season?
There is growth but how conclusive or how inclusive this growth is, we are still not clear. We've seen this pandemic has created a lot of challenges for people in terms of job losses and salary cuts. People are saying that they have seen tough times this year but now it is time to celebrate. This is where the demand has actually gone up but how sustainable it is we will know in some time. December, January, and February are the three months that will tell us that if this is pent up demand or genuine demand.
Q] Have you also revised your marketing spends during this festive season compared to last year?
I can't give you numbers but can only tell you that this year we are spending double of what we spent last year on advertising. To be very frank, as a business we had a lot of savings this year which we have mobilised as nobody travelled within the organisation. So we decided this is the time to spend money and talk to consumers.
Q] You have a very strong presence in the Delhi-NCR region but are there any plans to take this campaign to other markets?
Not immediately but next year definitely, we will take it to other markets. Since dairy has very strong regional players, it's very difficult to break into regions and create a niche. Uttar Pradesh is our focus market for next year. So, we will be building our business and advertising this time in UP because the state is like a continent with almost 27-28 crore people.