Shashank Srivastava, Executive Director, Marketing & Sales, Maruti Suzuki India Limited, talks about recalibrating the brand's advertising and strategy in view of the pandemic, and explains how the company's premium retail experience initiative Nexa – which just turned five - has added to its sales and pushed up market-share

Q] In a recent interview I watched, you said you intend to buy your daughter a personal car and not let her take the Metro anymore. Indeed, post-COVID, indications are that there will be a huge uptake of personal vehicles. What are the focus areas for Maruti Suzuki tailored to meet that demand – both internally and in terms of advertising and marketing?
The question that you are referring to, was whether consumers would prefer personal transport to avoid public transport, and it is in that context that I'd mentioned I'd buy a car for my daughter who used to take the Metro to reach her Gurgaon office.

People are shunning public transport for safety reasons and preferring personal transport post COVID-19. We realized that there are two contradictory requirements from the consumer today - one is the extra need for mobility and personal vehicles; the other is downgrading of demand pattern across the portfolio due to lower incomes.

People who were looking at the higher end of the car-buying segment, will now probably go to the middle level. The middle level buyer goes to the entry level, while the entry level buyer goes to used cars and so on. We call it telescoping of demand; that phenomenon is actually reflecting in the data we have for the last couple of months of operation post lockdown.

The demand parameters of booking and retail enquiries actually indicate a higher percentage of people preferring smaller cars and hatch-backs compared to earlier.
Of course, we are very strong in the small car segment.

So we are quickly ramping up our production, as also most original equipment manufacturers (OEMs) are, to subset the supply chain to meet this, demand. Secondly, in terms of financing, 70% to 80% of sales is through finance and people are demanding more flexible finance options.

Some people are saying that let their first three EMIs be very low or not there at all. Others want balloon finance as an option - where you have very low payments for a long time and towards the end, you have a really big chunk of your borrowing to be paid. Maruti Suzuki is stepping up to get very flexible finance schemes in place so as to enable consumers to match these two contradictory requirements, of personal transport at lower income levels.
Q] How is this reflecting in your marketing and advertising strategy? How do you ensure that they buy into Maruti Suzuki cars and not a rival brand at the lower price segment?
So it's not just lower price segment cars, because as I said, telescoping of demand means not evaporation of demand in any segment, but volume of demand moving down from that segment to another. It's not just small cars or entry-level cars.

We have observed that people in such stressed times will normally move towards the more established, more reliable, more dominating brand, and will be less experimental. The other aspect, of course, is that people are holding on to their cars a little longer, which means the replacement demand of buying a new car is coming down.

First time buyers, with a functionality demand, are actually increasing. We also see a rural bounce-back, which is a little better than the urban one. So if you combine these three, your communication plan and spends become a bit clearer. We are looking at geographical spends to be slightly different from what they used to be earlier.

The media of communication is also different because now it's more digitized in the post-COVID scenario. More people are actually avoiding the dealers, but trying to have transactions on digital platforms, because it's something that they can do without travelling around. Earlier, we used to have large spends on things like sports,

for example, but right now there is not much fresh programming in sports as most sports events are either postponed or cancelled. People are spending more time at home and that has actually resulted in more consumption of the news and GEC genres. So those are the genres we are focusing our communication on. We also need to rationalize our communication spends because that's another constraint, and it will be at the lower volume levels. So that is how we are planning to approach the market for the rest of the year.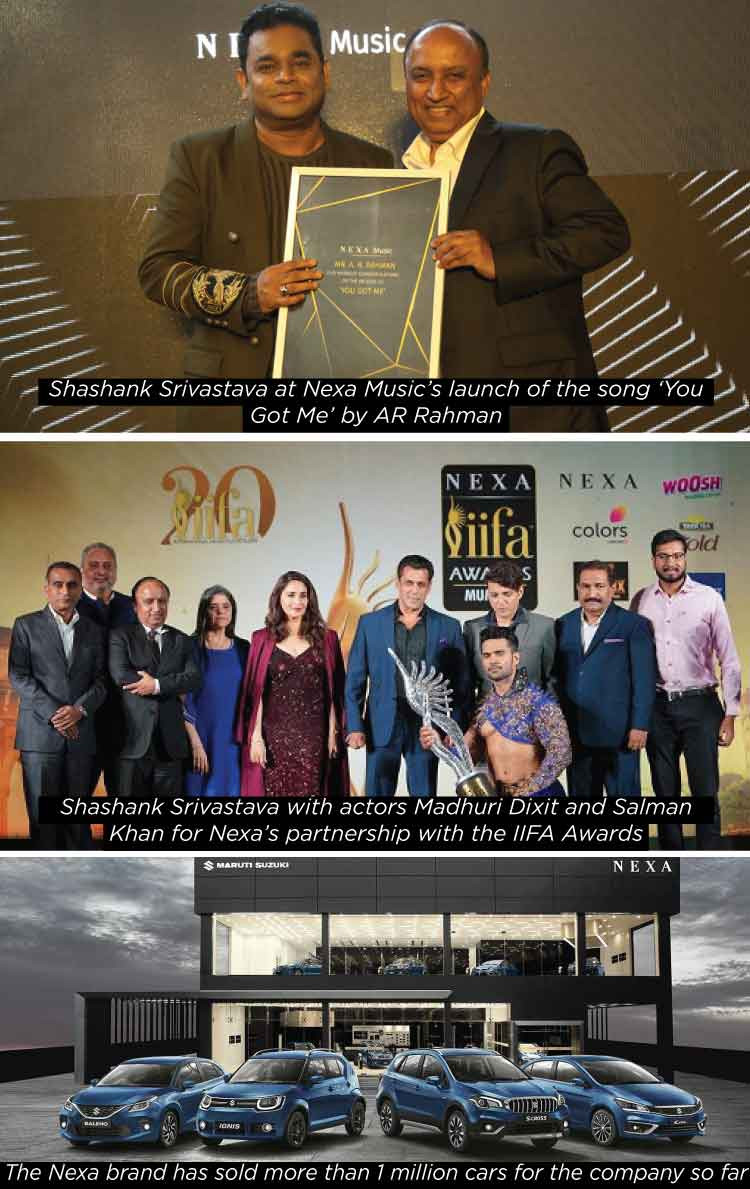 Q] So your ad spends will decrease, going forward?
This year, there will be a recalibration, probably at a lower level. Q1, of course, the spends haven't been there so much, as people were scrambling to find a new strategy to tackle the really unprecedented situation towards the end of March. The spends probably would be rationalized, and yes, digital spends would probably be increasing.
Q] What about Television and Print in which you were very strong?
Television, we will still continue. Of course, we are expecting better rates. So probably the exposure and the GRPs, which we target may actually be higher, but with a lower spend that may be possible because we expect the media costs also to come down at least for the major part of the year.
Q] Sales had been hit drastically during the COVID-19 lockdown, and shift to BS-VI norms too affected the company. To what extent have you recovered? How are you supporting the dealers and network in the current situation?
It is a great question because that is at the heart and the core of what we are doing today. In the last year, the overall drop in sales was about 18% in terms of wholesale and about 15% in terms of retail.

Now these are pretty large drops and we have been examining it and we find that right from September or August 2018, the cost factor was going up because of the new norms of emission and safety norms, which came into effect in October last year, including the airbag requirement. So, those norms along with increase in third party insurance as directed by the Supreme Court and also road tax and registration costs have been going up.

Those were the primary reasons for coming down of the market. Of course, there were other factors such as the uncertain monsoons last year and uncertainty following the elections whether they would have a coalition government or what direction it would take.

The sentiment is a little subdued now because of the COVID-19 crisis, and the GDP is also expected to be negative. We are going to see a recovery in the rural markets a little bit faster and bounce-back also faster.

Ultimately, the demand will actually depend very closely on the fundamentals of the economy going forward. We call it the COVID sentiment in the auto industry - which way is it going? There's lockdown, opening up and again lockdown, there's a vaccine upside and a virus downside. So if you have a vaccine, you will have an upside, probably you will have tailwinds, but if you have a second wave of the virus or something, then probably you will have a downside with headwinds coming your way. It's going to be very interesting and challenging going forward.
Q] How are you approaching the launch of S-Cross petrol on August 5? What is your communication strategy for it – which mediums do you think will be most effective for it?
It's the fifth year of our Nexa offering. It's also the fifth year of S-Cross. So Nexa was launched sometime in July, 2015, and we had launched it with S-Cross, only available in diesel earlier, but now we have a BS-6 compliant petrol version, which is much more powerful.

It's not just about power, but sophisticated power, which means that you will have an experience which is more smooth. That's what we are going to focus on in our communication, how S-Cross with that sophisticated power can bring very good advantages in a segment where we don't have such vehicles at the moment.
Q] When do we see the Jimny being launched in India?
We are examining and analysing the consumer feedback that we have got. At the Auto Expo this year, we displayed the Jimny, and had a fantastic response. A lot of consumers were enquiring about the vehicle. We did this feedback research on what they like, what they feel should the market be, what should be the value proposition and so on and so forth. We are still examining that and at an appropriate time, we'll see what marketing plan we make for the Jimny.
Q] How did the lockdown affect Nexa, your premium retail experience initiative? People could not walk into showrooms, now with lockdown lifting in some areas, how do you see things standing and how many of the 371 showrooms are operational now?
The opening rate, as we call it, for the Nexa is the same as Arena - more than 90% of the outlets are now open. This is pretty good. There are still some areas where the lockdown continues, so we will open whenever the lockdown lifts in those areas as well. Nexa, of course, is very critical to Maruti Suzuki's overall plans.

We have a differentiated experience there. During the lockdown, we were in close touch with consumers through digital means and fortunately, the digital platform for Nexa is also pretty strong and smooth. Consumers actually love interacting with the Nexa brand on the Nexa website.

Apart from that, Nexa continues to associate with such genres as music, fashion, travel, etc. Travel is not happening these days, but people are still very keen readers of travel and travel-related stories. That is very positive for the Nexa brand even during the lockdown.
Q] What has Nexa done for the brand Maruti Suzuki? What would you say about its journey of five years?
One, Nexa is an aspirational brand. It was started not just to be a car buying experience, but an overall lifestyle experience.

The consumer there is a little bit more modern, more aspirational and wants differentiated treatment, he's got more global exposure, his hobbies are more related to things like travel or music or more refined things… if I can use that word… although all customers now are more refined and sophisticated than they were earlier. It was essential for us to create a brand to address that more aspirational customer, and we have done that. We have established Nexa as a very premium experience in car buying in our country.

It has given us great sales results also. If Nexa was an independent manufacturer, it would be the third largest car manufacturer in our country! Last year it sold close to 3,00,000 cars. The fourth place manufacturer is selling about 1,80,000 cars. Nexa has pushed up our market-share as well – market-share for Nexa alone is about 12.5-13% standalone. That has helped us to capture more than half the automobile market in India.
Q] What are your expectations from Nexa going forward and what are your plans for it?
While we are very happy with the fact that we have sold 1.1 million cars so far through Nexa, selling 3,00,000 cars every year, and being the third-placed brand overall in the Indian auto industry, obviously we would like to be bigger and better.

Remember, the benchmarks keep changing. So obviously Nexa has to go to the next level in terms of what it offers and what differentiated experience it gives to the consumer. What was really differentiating and cutting edge yesterday, is today a hygiene factor. So we need to go beyond that.

We have to study the aspirational level of consumers to see what that next level is, and that's what we want Nexa to be, to continue to be premium, to be bigger, to be better. We have made our product plans also very aggressively, to achieve those objectives.
Q] How fast do you see the market reviving now? From an overall point of view, what are the top three suggestions you would like to make for the industry to get growth back?
On the demand parameter, which you mentioned about retail or booking or enquiries, we are somewhere at around 80- 85% of the pre-COVID times, which is a pretty good bounce-back. It's slightly higher in rural areas, even in June, when most of the market has actually gone down, there are States which have shown positive growth over last year.

Going forward, steady-state demand will depend on current sentiments. I mentioned COVID sentiment because car buying everywhere in the world, especially in our country, is a discretionary purchase, which requires positive sentiment that is closely related to not only the economy but also, in this case, the COVID factor. It's difficult to predict it.

Today, actually out of our 26 touch-points of car buying, 21 or 22 are already digitized. The one missing is the financing part where you need to go to the bank, you need to show documents, then you have to do some verifications, etc.

That is also something we need to do as an industry - to make the digital experience complete, of course, delivery and test drive can only be physical; that's why we are aiming for what we call 'phygital' rather than pure digital. That should also benefit the industry in the long run.
Q] What is that one rule that you always keep in mind in business and in personal life?
One rule that I follow completely both in personal life, as well as business, is, to be mindful and to be fair. You have to exhibit mindfulness, not only in what you are doing but also for other people - what is their product, their thoughts, their aspirations, etc. And, of course, to be fair - that is the mantra I follow on both the personal and professional fronts.