Q] What were the key insights that you referred to as you prepared to launch Temptations in India?
So, if you look at cats and dogs, cats are a little different from dogs in the sense, dogs are usually coming towards you, wanting you to pet them. But cats are a little more elusive so there are not many opportunities for pet parents to bond with a cat, unlike a dog. So treats as a category for cat has been under evolved in India. So we've launched Temptations as a treat category, and it provides an opportunity for pet parents to bond with their cats. So these are extremely tasty for a cat, extremely palatable. They are in the form of pockets. Pockets, basically, are, you have a hard outer covering with a creamy filling inside. And these are something that cats love a lot, so much so if you were to shake the pack, they get used to that sound, and they just come to the pet parent. The objective is primarily to get cats and cat parents to bond better.
Q] What is your media mix for the product? Will you be looking largely at a digital-led campaign?
It's largely going to be a digital-led campaign. So we have been largely driven by digital for our other brands also. Although we do have some presence on TV and on print for the larger brands, like Pedigree or Whiskas, with Temptations at the outset, we are looking primarily at digital media. By that I mean, the searchers, YouTube, Facebook, and of course, the e-commerce platforms. When it reaches a certain scale then we will evaluate how to take it forward. So the focus is going to be on the larger cities, because the cat population also tends to be a little skewed towards the larger cities. Digital works very well in these cities.


Q] How big a category is pet care and pet care nutrition in India? What is the market share your company commands?
If I talk about pet food, it is anywhere between Rs 2000 to 2500 crore, that is the retailer value of sales in the country per annum. As far as market share goes, we are the leaders, and we don't really talk about specific numbers as an organisation. But we are one of the leaders who are significantly engaged in creating this category, developing it, educating consumers about the benefits of pet food, and using that to develop the category.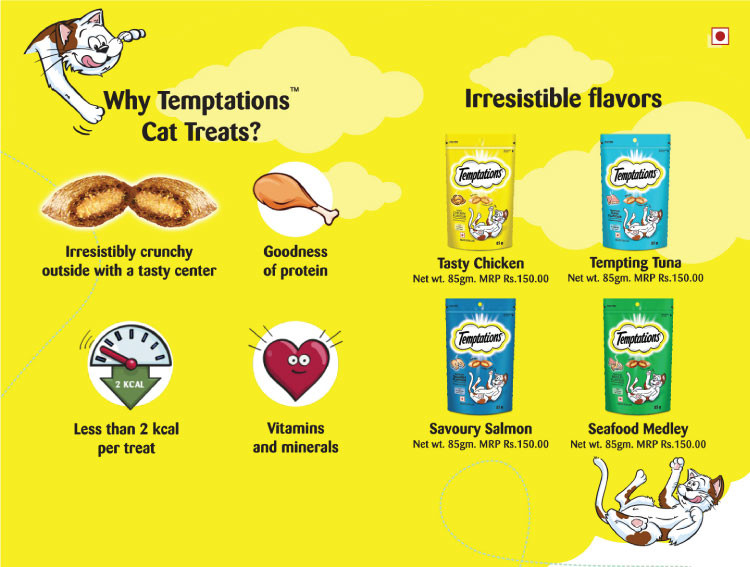 Q] What are some of the differences that you've observed in the Indian market when it comes to pet food versus other markets that the brand operates in?
Firstly pet food is fairly new in India. Many of those countries in the West today, the default food that is fed to the pet is out of a packet. But if you were to compare India even to some of the emerging countries in Southeast Asia, we are a few years behind them. In many of these countries, pets were fed with what was cooked at home or table scraps. Over a period people have understood that pets' nutritional requirement is different from that of humans. They require different proportion of nutrients like macronutrients, like protein, or some of the other minerals and vitamins. They've understood that, got themselves educated, and adopted them into their lifestyle, and have significantly benefited in terms of well-being of the pet overall. So in India, we are probably at the early stages of the journey. Consumers are becoming more and more aware.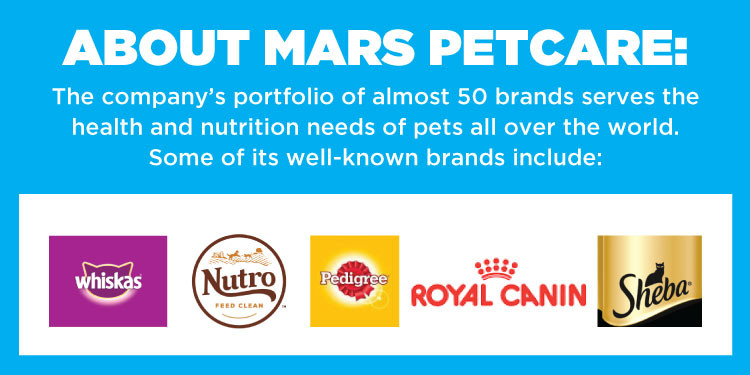 Q] How do you differentiate your marketing approach for the Indian customer?
When we came into this country, we were present largely in very few stores, particularly the pet specialty stores. As markets started evolving, we enhanced our presence in the supermarkets and pharmacies, etc. As e-commerce evolved, we expanded our presence into e-commerce, and today e-commerce contributes very significantly to our business. For marketing, we started off with Print, and then a bit of TV. And then digital media started evolving. So we started advertising more and more on digital media. Then the e-commerce platforms have come up. So we've adopted that and we are also improving our presence on OTT platforms. We're adapting our approach for the Indian market as it evolves.
Q] What are the trends that you have seen emerging this year? And what are the key learnings for the brand?
There is a stronger need for companionship today because people are isolated. While things have opened up, and people are stepping out, they are still spending most of their time indoors. Pets provide a very strong companionship for people, particularly those who are single, childless or single-kid families. The learning for us has been that there's a lot of uncertainty that came in with COVID this year but what we are happy to have done is that we have stayed close to the consumer and remained connected with them. We have supported the adoption of strays, etc. These are close to our purpose. We look at pets as being a big part of human lives and our purpose is to create a better world for them.