Jose Covaco refuses to call himself an influencer. "You don't get to call yourself an influencer! Other people can call you one, but it's ridiculous to call yourself an influencer," he quips. The funny man of the Internet is known for his hilarious portrayal of the quintessential 'Bandra bugger', the 'misheard lyrics' series and the 'Kaanmasti' podcasts with actor Suresh Menon. Ask him what he would put against his resume if not an influencer and he responds, "It would probably be my Twitter bio, which reads - That guy… makes those videos… I joke... Mostly...Game Collector… Inside a Valve Index. More seriously though, I think your CV is probably the last best work that you've done." Covaco tells us about his approach to content and his work with brands, which has resulted in his current influencer status.
On keeping content relatable
One of the things that has definitely worked in Covaco's favour is his approach towards the content he puts out on his social media platforms. He ensures that his content stays light-hearted and not too preachy. This was perhaps best demonstrated in one of his videos on the pothole situation in Mumbai a couple of years ago. Ask him if he chooses to deliberately steer clear of political subjects and he says, "Politics is so messy and I realised that if you come out and say stuff in a straightforward manner, it just results in more hate and unpleasantness. People prefer to hear things said as a joke or perhaps in a sarcastic video or something. The question I always ask at the back of my mind is – will this content make people laugh or will it open people up to more hate?"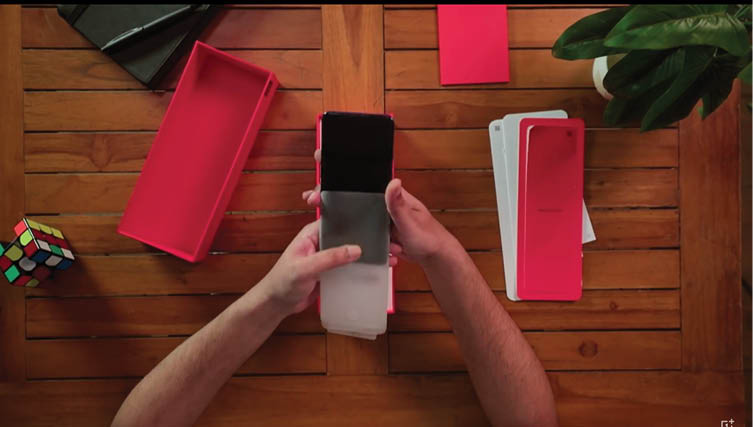 A still from Covaco's OnePlus7T unboxing video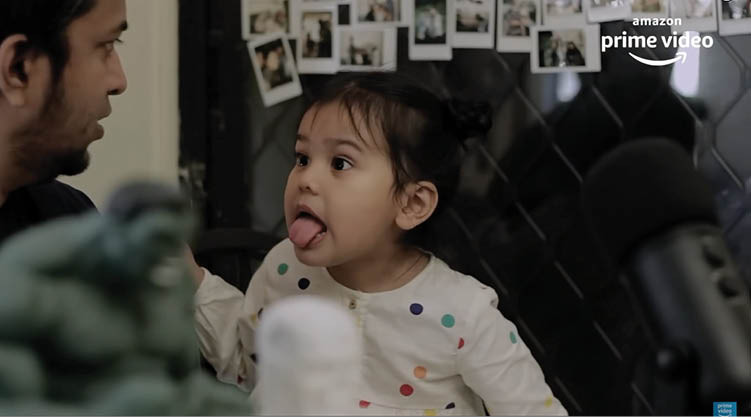 Covaco and his four-year-old daughter Chloe in a video for Amazon Prime Video's campaign for Made In Heaven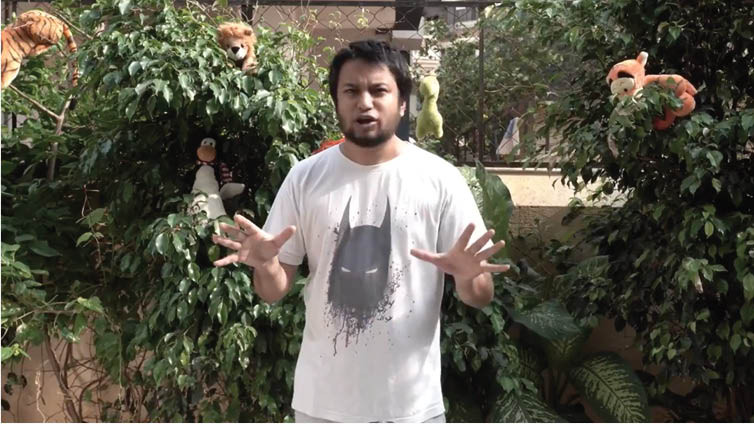 A still from Covaco's video for Sony BBC Earth's Planet Earth II
On his influencer status
Having worked in both television and radio before going on to become the popular Internet entertainer and influencer that he is today, Covaco maintains that he never really had a plan in mind and really just went with the flow when he started putting out content like videos and podcasts. "I'm very lucky that I am not homeless, considering I got into this zone without a plan," he laughs. Even as he partners with a wide range of brands across categories, he also stays away from brands that are a force fit. "Of course, I end up saying no to a lot of brands because they have ideas that are rubbish. I usually try to keep the content real instead of looking like a sell-out. But if a brand asks me to wake up one day and literally plaster its name on my forehead, I usually just say no!" Covaco has in the past worked with brands like Kingfisher, OnePlus, Star World, Sony BBC Earth, Bharti AXA Life Insurance and most recently the launch of Disney+ Hotstar in India.
Influencer marketing in a COVID-19 India
Covaco is clear that he will partner only with a brand that can offer a consumer something of value or something useful during this ongoing lockdown. "So far, I've worked primarily with OTT brands like Amazon Prime and Disney+. I am willing to work with brands that are relevant to this current situation. And of course, I will stay away from companies with ideas that are either insensitive or plain tone-deaf to the current scenario. In these days, entertainment has to keep going and it is something that people will continue to consume," he says, adding that both he and his four-year-old daughter Chloe who is part of the Disney+ promotional video, are genuinely kicked about the content the newly launched platform offers. "I think the next brand that might approach me now will be a hand sanitiser," he jokes. He adds that the current situation might see the emergence of many more content creators like himself. "It's already happening. Everyone is soon going to be an influencer. Celebrities are going live all the time, everyone will now be doing podcasts, putting up videos of themselves working out or cooking chicken vindaloo!" Even as this wave of new influencers and content creators kicks off, the reluctant Bandra influencer tells us that he plans to spend some time during this lockdown dabbling with some VR based content and gaming videos. We look forward to that!