Founded in London in 2010 by Lee Puri and Gurman Hundal, MiQ leverages its analytical solutions and technology platform to enable brands to achieve greater scalability and ROI. With a presence in 18 geographies worldwide, MiQ operates on a global scale, providing real-time data insights to brands. The platform and tech-agnostic company has been reducing its reliance on cookies for some time now, and currently less than 25% of all its delivery is tied to a cookie. Last year, MiQ marked its first acquisition, after acquiring AirGrid just two months after a significant private equity investment from Bridgepoint. The acquisition marks a significant step in empowering the new world of cookieless digital advertising for both brands and publishers.
Q] You co-founded MiQ in 2010 when the advertising technology industry was still at a nascent stage. How has it evolved since then?
Puri: We launched the company in London in 2010, which coincided with programmatic technology coming to the UK market from the US that same year. What we've seen over the course of the last 13 years in regard to programmatic has been nothing short of extraordinary.
What the markets have done over these last few years, and what MiQ has helped play a part in, is win the confidence of publishers through the adoption of data, improved targeting, and technology techniques, leading to higher value for publishers and consumers with better-targeted ads.
But the early days were fun as well, because we were figuring out how to do it all. I remember when we got our first platform license with Xandr, our first work with a DSP platform. At that time, everything was nascent, exciting, and mildly terrifying. But everybody – publishers, agencies, and clients, were interested.
Q] How important is the Indian market for MiQ in the global scheme of things to 'up the ante' in terms of investment?
Dabhade: MiQ has been present in India with our Centre of Excellence (COE) in Bangalore since 2012, and it has been an integral part of all innovations. From a commercial perspective, the India commercial business was launched in 2020. But in a very short span of time, we have grown nearly 10 times more than the industry average. Increasingly, we are seeing that the combination of our commercial business with our Centre of Excellence is proving to be a very strong value proposition in the market. We want to double down on India, as we believe that it can become the second largest market for MiQ after the US.
Puri: We took the decision to launch our Centre of Excellence (COE) in Bangalore in 2012 because we realised that as a programmatic business, we needed to have access to technology that would allow us to connect and innovate data. It's the heartbeat of the company- our secret sauce- because it has enabled us to over-deliver for our clients.
From a commerce perspective, India is currently the fastest-growing geography that we have within the company. We're a global business with offices in China, Australia, Southeast Asia, Middle East, America, the UK, Canada, Germany, amongst other places. But the growth rates that we are seeing in India, despite coming from a lower base (because we've only been live in this market since 2020), are really encouraging.
Then overlay that from a macroeconomic perspective, and all the signs suggest that India is going to be a critical market for MiQ over the course of the next 10 years.
Q] The innovation hub in Bengaluru was launched in 2012. What took you so long to launch commercial operations in India in 2020?
Puri: For the first two to three years we were scaling out from London, just creating a base, and then setting up the Bengaluru COE operations. Next on our agenda was North America in 2014, followed by Canada, Southeast Asia, and Australia, all of which happened around 2017-2018. That is when we started to plan for India. We had decided to enter the English-speaking markets first; whether right or wrong, it just felt like the easier route for MiQ at the time.
Also, if we looked at where programmatic was from an India perspective in 2013-2014, it was super nascent. Whereas, when we started scoping out the market in 2018, programmatic was up and running and was starting to scale. Digitization with regard to companies such as Jio and others was really exciting, and starting to bring depth and breadth in terms of the size of the audience here in the market. So I think our timing was pretty good.
Q] Today MiQ operates in multiple countries and regions worldwide, China and India being the most recent. As a global founder, how do you approach cultural nuances and differences in advertising strategies and campaigns across different markets and regions?
Puri: As a company you've got to be prepared to localize, and not only in China and India, but also in markets like America. We thought America would be easy as it is English speaking, but things are done very differently in comparison to Europe. So as a company you have to be willing to localize, embrace local and cultural nuances, and invest in leadership.
But at the same time we have some core principles and values, and we ensure that they are maintained regardless of the geography.
Dabhade: Talking purely from the Indian perspective, while it has a lot of potential, it is a very complex country that comes with many languages; things change every few kilometres. Hence, localisation is critical and that's what we have done.
Q] MiQ recently partnered with private equity firm Bridgepoint. How has the company benefited from it?
Puri: Bridgepoint is our second private equity deal, our first was with ECI back in 2017, and that was our first foray into private equity. It was beneficial to us on a strategic level. I'm really proud to share that in ECI's 40-year history, they have made the best ever return with us, making nearly 6.1 x on their initial investment.
We've made one acquisition over the course of the last few months – AirGrid, a privacy-focused audience platform based in the UK, and entered into a long-term strategic partnership with television technology company, Samba TV, to bolster MiQ's Advanced TV solutions with market-leading TV data and measurement capabilities. Both these partnerships would not have been possible without Bridgepoint.
Because even as we've got tailwinds in terms of high growth rates that exist within programmatic, there are headwinds that are coming in terms of a slowdown from an economic perspective, changes in privacy laws, and so on.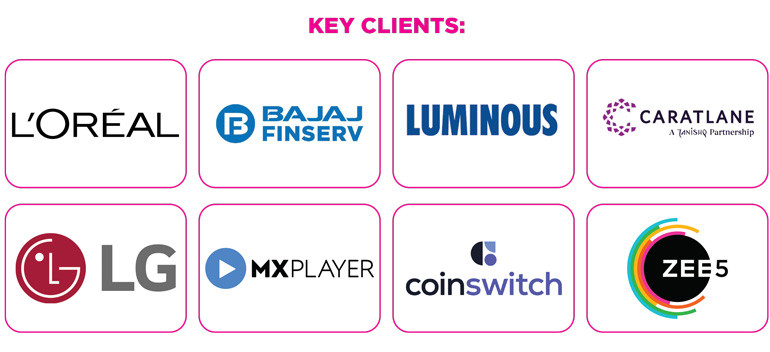 Q] Can you share some of your success stories or case studies where your advertising technology has made a significant impact on clients' campaigns and outcomes in India?
Dabhade: While there are several, there is one that we did for Luminous power inverters, which is an interesting case study, and is contextually relevant. There's a government website where scheduled power cuts are publicly available. So our tech team created a crawler, got data from the website, and fed it into the programmatic system. For example, if in Jaipur, lights are off from 6 PM to 8 PM on Sundays, then the Luminous campaign will trigger precisely at that location.
So, for that particular postcode, it'll also show the local dealer who is selling Luminous inverters in the ad. Similarly, for the unscheduled power cuts, we got the data from Twitter for instance, because when the power goes off, people tweet on various social media platforms. We collected that data and mapped the IP to the postcode. Thus, even for unscheduled power cuts, we were able to deliver that campaign. For this campaign, consumer engagement was sky-high, 4.3 times the normal engagement.
Q] Connected TV is another significant channel that is emerging with increasing digitization. How is MiQ operating and supporting its clients in this domain?
Lee: CTV is one of the fastest growing and most exciting things for the entire industry, not just for MiQ, and it is going to revolutionize the industry, and is in fact already doing so. Five years ago we delivered next to nothing across CTV, but now it's one of the biggest areas of our business. We remained agile as a company and saw that the level of investment in CTV was going to be significant. We also saw that our ability to capture ACR data in particular was going to be a game changer, and we acted really quickly. But the final piece of the jigsaw was how we can customize advertising based on behaviours and trends and data on TV. This is why we made a significant investment at the beginning of this year to partner with Samba TV on their US-managed media business, which I think I think is going to be key from a measurement perspective.
Dabhade: Just to add, CTV is relatively new in India, but obviously growing very fast. I think it would take a much shorter time for the numbers and scale to increase in India. Hence, it'll completely change the dynamics of the industry where traditional TV, which is the largest media for brands, is going to completely move to Digital, and that is going to be a tectonic shift.